Hong Kong art exhibitions you can't miss this month
Here's our pick of the best Hong Kong art fairs, exhibitions and events to see this month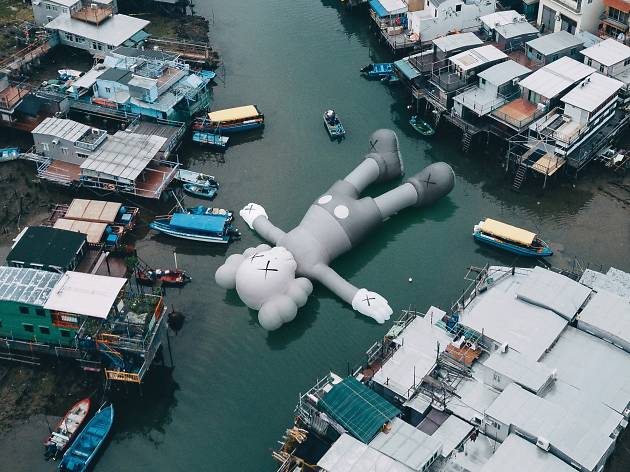 Hong Kong Arts Month is finally here and world-class artists and galleries are descending into town, bringing exceptional and innovative exhibitions and artworks to Hongkongers to discover and admire. Aside from the obvious art fairs like Art Basel and Art Central, there's also a wealth of exciting new shows all across the city that are worth checking out. From the return of Hong Kong's biggest street art festival HKWalls to Kaws' massive floating installation on Victoria Harbour to rare photographs of Audrey Hepburn at F11 Foto Museum to a giant self-rotating Earth hung high above Lee Tung Avenue, there's literally something for everyone. Here's our pick of the best of the bunch.
RECOMMENDED: There's stunning artworks on display all year round. Keep your finger on the pulse with the latest exhibitions at Hong Kong's best art galleries.
Hong Kong art exhibitions you can't miss this month
Art, Photography
F11 Foto Museum, Happy Valley
Audrey Hepburn is undeniably one of the greatest Hollywood icons of all time, and while we can still experience and witness her beauty and talent on film, Hollywood photographer Bob Willoughby has managed to capture her effervescent charm and shows an intimate side to her life. Celebrating what would have been Hepburn's 90th birthday and marking a decade since the passing of Willoughby, this rare photography exhibition (and a first in Hong Kong) features an outstanding selection of some of Willoughby's most memorable photos of Hepburn.
Don't miss these works of art