Heads up! We're working hard to be accurate – but these are unusual times, so please always check before heading out.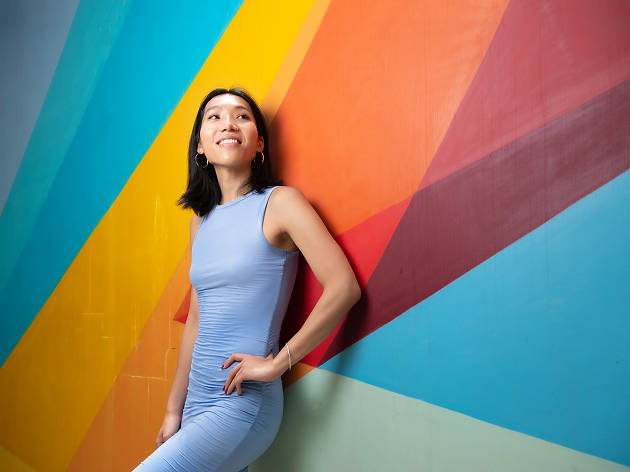 Interview: Hong Kong transgender doctor on discrimination in the workplace
Andie Wu speaks out about the challenges of navigating the Hong Kong workplace as a transgender individual and the importance of gender recognition
Imagine the difficulty of telling your parents that you're gay. Imagine coming out again, a second time, that you identify as transgender. Then imagine being forced to come out in your workplace against your will. All three are stressful, nightmarish scenarios. For Andie Wu, this was her reality.
Assigned male at birth, Wu has identified as female since her early 20s. After finally completing medical school and the necessary internships at various Hong Kong public hospitals this past year, Wu was finally ready to face the long hours and numerous challenges that are the norm for a practicing healthcare professional. What she did not expect, however, was to encounter institutional discrimination because of her status as a transgender doctor in Hong Kong.
"It didn't occur to me that I sound overtly masculine, but somehow that was how things unfolded and it became this big deal," Wu begins to tell us. She recounts an incident during her internship when she was chatting with a fellow intern in the female changing rooms. Some members of staff overheard and flagged that there was apparently a male presence in the changing room. As a result, Wu was asked to meet with upper management to explain the situation.
"It was incredibly uncomfortable," Wu recalls. "I remember being called into a room with some really high power people in the Hospital Authority. That in itself was reflective of the gravity of the situation. But I was totally not prepared for it. I felt very much like I was being interrogated. I felt really indignant because I was just an intern in a hospital changing room and I had people thinking that I had this other agenda to do something malicious and vile."
Afterwards, it was made so that Wu was never in spaces that would place her in a similar situation again, which meant her having her own private changing room.
"It's hard to not to feel like an 'other', and that you are somehow special and being treated differently"
While she appreciated the steps made to ensure she was provided a safe space, the move had the uncomfortable side effect of making Wu feel ostracized. "I felt I was relegated; like I was disabled," Wu says. "It's hard to not to feel like an 'other', and that you are somehow special and treated being differently. Even if at the same time, I could understand the practicality of things."
The Hospital Authority and her university informed every hospital that Wu would be working at throughout her intern year about her circumstances in an effort to prevent a similar incident from occurring, but that too came with unintended consequences. "In the end, I had no choice in my own disclosure," says Wu. "I wish I had that autonomy. It helped me in a way that it saved me the trouble of coming out myself – which could be equally inconvenient. But at least it would have been by my volition and choice. Before I would work at a new hospital, people would already know about me."
Wu's story is one of many that highlights the fact Hong Kong does not have any formal anti-discrimination legislation that is protective of gender identity minorities. That means a whole range of discriminations is effectively legal. Transgender people can be fired from their job, prevented from being hired, denied public services, and prevented from entering shops and restaurants just for being transgender. In Wu's case, she could've easily been dismissed from a career in medicine based on her gender orientation.
With the exception of W v Registrar of Marriages, a landmark case in 2014 in which the Court of Final Appeal held that transgender people had to the right to marry in their acquired gender, there is no explicit legislation supportive of transgender individuals, including the legal recognition for one's change of gender. At the moment, transgender people in Hong Kong are only legally recognised and accepted in their preferred gender when they have undergone sex reassignment surgery. Without that, a trans person is unable to change their passport and Hong Kong ID card. Even with surgery, they cannot alter their birth certificate. Sex reassignment surgery is also an extremely serious medical procedure that not everyone is able and willing to go through. For transgender men in particular, it's a high-risk procedure, and only a small number of doctors in Hong Kong are qualified and familiar with the procedure. Even before a person gets to the operating theatre, patients must undergo two years of psychiatric evaluation prior to the medical transition. Compounded together, the numerous obstacles could be perceived as subtle deterrents.
Kelley Loper, associate professor and director of the Centre for Comparative and Public Law at the University of Hong Kong's Faculty of Law, states that many other international jurisdictions, courts and governments have recognised through legislation that one's gender should be self-determined. Sadly, Hong Kong lags behind such progressive views.
On a larger scale, Loper adds that, to a certain extent, the SAR is in violation of the conventions set by international human rights treaty bodies. "Human rights treaty bodies have taken the Hong Kong government to task in support of the introduction of a gender recognition scheme based on self-determination without requirements related to medical treatment," she explains. "If sex reassignment surgery is required in order to change [identity documents], that could amount to a form of cruel and degrading treatment under the convention against torture."
Wu, who carries an Australian passport, is one of the lucky few in Hong Kong who has managed to change her documents to be congruent with her preferred gender without needing sex reassignment surgery. She remarks: "I think that's a huge milestone for any trans person to be legally and visibly recognised. That is something Hong Kong needs to work on."
But changes need to be made not only in law but in the social and public consciousness. Since being forced to come out in her workplace, Wu has experienced both positive and negative reactions, from colleagues standing up for her against bigoted patients, to having to dealing with insensitive coworkers. "There are colleagues who are tolerant but you can't go as far as saying that they accept and embrace you for who you are," says Wu. "And there are people who have really lifted me up and made me feel legitimate and celebrated me for who I am. While I wasn't surprised by the amount of ignorance among the general public, I was really shocked by the sheer ignorance of most Hong Kong doctors, especially as they are educated and in the medical profession." Evidently, the need for deeper and wider public education and representation of LGBT+ issues is more salient than ever.
"I realised it's super important to represent because you don't just live for yourself. You lead by example and you knock down doors for others to walk through"
Despite the challenges she has faced, Wu believes she has come out the other side a much stronger person and is in a unique position to empower fellow transgender people in her field. "I've always shied away from all this LGBT stuff as I didn't want to be typecast. I didn't want to be that trans trailblazer," Wu claims. "But increasingly, I realised it's super important to represent because you don't just live for yourself. You lead by example and you knock down doors for others to walk through. In the past year, two trans medical students have actually reached out to me. I was really humbled that there are young trans brothers and sisters that can look up to somebody like me. That I can inspire, show them the ropes and help them to learn that it's okay to be brave, to be who you are."
Get to know more about the local LGBTI scene