Best Vietnamese places in Hong Kong
From pho to summer rolls and bun chas to banh mis, these are the best places to sample the best of Saigon...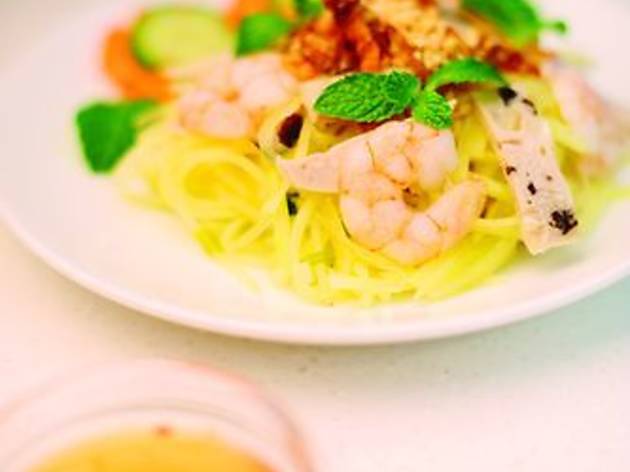 This new Vietnamese bread shop has caught the attention of many devout "bahn mi" (classic Vietnamese baguette) followers who live or work in Central. Indeed, its sandwiches have not failed to impress with combination of different herbs, pickled veggies, and deli meats.
Shop A, G/F, No 6 Bonham Strand, Sheung Wan, 2581 0068. $70.
Golden Bull provides rare beef pho made with tender imported Australian Wagyu Beef. In addition to the delightful Vietnamese cuisine, there are also spectacular views of the harbour from Kowloon side. Shop OT310, 3/F, Ocean Terminal, Harbour City, 17 Canton Rd, Tsim Sha Tsui, 2730 4866. $400
This former miniscule Viet shop has gained so much popularity over the years with celebrity visits and whatnot that they've moved across the street to a much bigger space. Their notorious Vietnamese butter chicken wings are to die for while serving hearty bowls of pho. 2/F, Cigna Tower, 482 Jaffe Rd, Causeway Bay, 2832 2863. $200.
Enjoy the elegant atmosphere of one of the more upscale joints of the Vietnamese bunch. The décor of Indochine is designed to mimic the ambience of Vietnam during the French colonial era with vintage old prints and wooden shutters. Get one last taste of their delicious salt and pepper soft shell crabs before they move locations this summer. 2/F, California Tower,30-32 D'Aguilar St, Lan Kwai Fong,Central, 2869 7399. $300.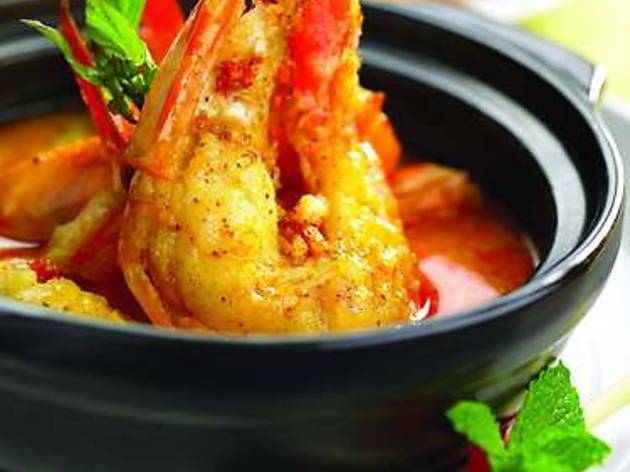 Though the cuisine style in this restaurant situated on the third floor of the Royal Garden Hotel is more Asian-fusion than Vietnamese, they do serve a mean bowl of pho. Overseen by Chef Dennis Wong, Le Soleil has won numerous culinary awards for both its San Francisco and Hong Kong branches. 3/F, The Royal Garden, 69 Mody Rd, Tsim Sha Tsui, 2733 2033. $400.
The upside of this pricier Asian-fusion restaurant in the IFC is the meticulously prepared dishes and excellent service. The beef pho is made with fresh U.S. prime beef while the spring rolls are super crunchy and not too oily. 3/F, The Royal Garden, 69 Mody Rd, Tsim Sha Tsui, 2733 2033. $400.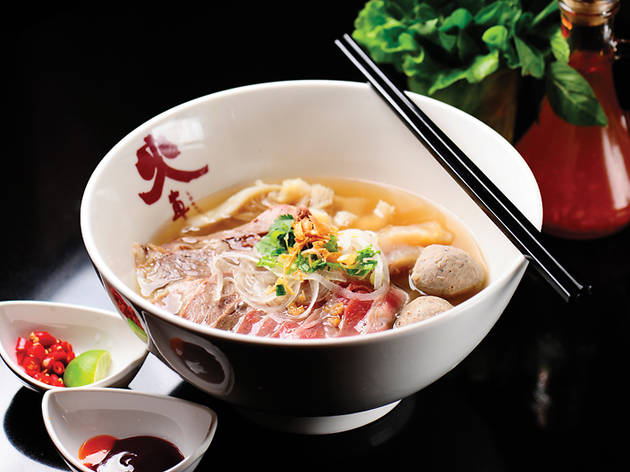 Uniquely decorated to resemble an old school train carriage, this small Vietnamese eatery offers the Locomotive Special ($63) giving you the satisfaction of enjoying generous portions of raw beef, tendons, brisket, and meatballs all in one bowl of pho. 11 Wun Sha St, Tai Hang, 2882 8227. $200.
With a reputation for serving the most consistent bowl of decent pho in Hong Kong, Nha Trang imports fresh authentic ingredients and spices from Vietnam to make their pho broth both full of flavour and true to its Hanoi origin.
G/F, 88-90 Wellington St, Central, 2581 9992. $150.
Pearl Vietnamese Restaurant
Though the run-down shabby exterior may be a major turn-off at first, Pearl offers some of the more authentic Vietnamese favourites in this city for a fraction of the price. Beware of the long lunchtime queues as well as the dangerously steep staircase up to the second floor. G/F, 7 Wo On Lane, Central, 2522 4223. $70
Locals swear by this dingy joint run by two Vietnamese brothers for the most authentic pho in town. While lunch lines are quite long, quick stops for dinner are usually made by only the most loyal fans. 319 Hennessy Rd, Wan Chai, 2833 6833. $100.
More to explore