Le Disco Brunch at La Vache!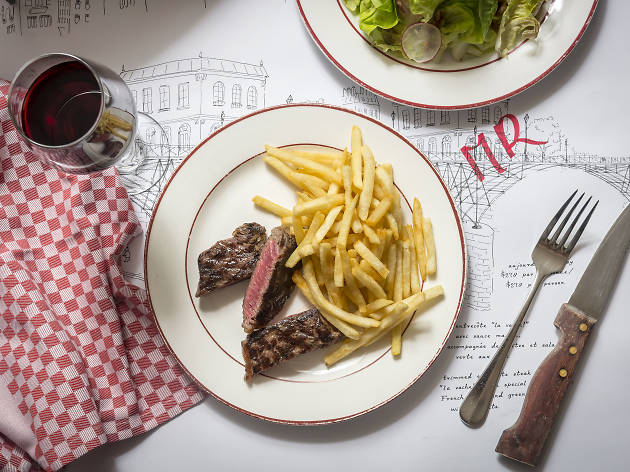 Unlimited steaks, frites and drinks to celebrate Bastille Day
Celebrate Bastille Day in true French fashion at La Vache! with plenty of fine food and booze. On Saturday July 14, guests at the steakhouse's Tsim Sha Tsui location can take full advantage of Le Disco Brunch. Priced at $488 per person, the designed-to-sate-you meal starts with a baguette with butter and a light organic salad before moving onto free-flow portions of 10oz rib eye and frites. To go with the unlimited beef and fries, you can also enjoy bottomless drinks, including wines and the La Guillotine cocktail, as part of the brunch. Reservations highly recommended!