10 ways to eat like a local in Hong Kong
From pineapple buns to char siu, here are the native Hong Kong dishes that we love the most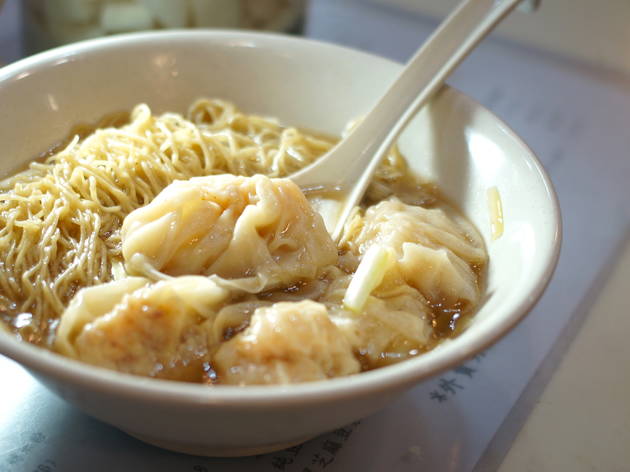 Hong Kong is a melting pot of culinary treasures. Seeking Chinese? Everything from Cantonese and Chiu Chow to Sichuan and Shanghainese cooking is readily available. Want something African? Sniff around Chungking Mansions long enough and you can stumble upon some great authentic eats. Western grub? Spend five minutes walking in Central and you should be sorted.

If you want a true taste of Hong Kong, however, look no further than the delicious homegrown dishes listed below, most of which are simple but oh-so-satisfying. From HK-style French toast to silky smooth lai cha, here are our recommendations for the best local dishes and where to eat them.
How to eat like a local in Hong Kong
1
You can't turn a corner in Hong Kong without coming across char siu – usually hanging in the window of a siu mei (roast meats) joint. The barbecued pork typically comes from the shoulder cut and is seasoned with a mixture of honey, five-spice powder, red fermented bean curd, dark soy sauce, hoi sin sauce, and sherry or rice wine. This process gives the outside a deep, dark red colour and smoky barbecue flavour while allowing the inside to remain moist and tender.

Where to get it: Debate rages about which restaurant offers the best char siu in Hong Kong, but we reckon the perfectly balanced pork at Kam Wah edges it.
2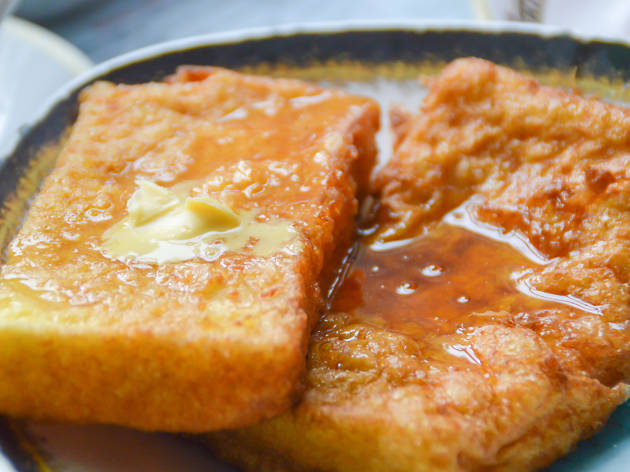 Hong Kong-style French toast
Our uniquely local version of French toast involves thick slices of super soft milk bread fried in an eggy batter and slathered in condensed milk and loads of butter. Not for the health-conscious, this deep-fried slab is a feast in its own right.

Where to get it: The photogenic Mido Café in Yau Ma Tei pulls in punters eager for likes on Instagram, but the French toast is the real reason to visit here.
3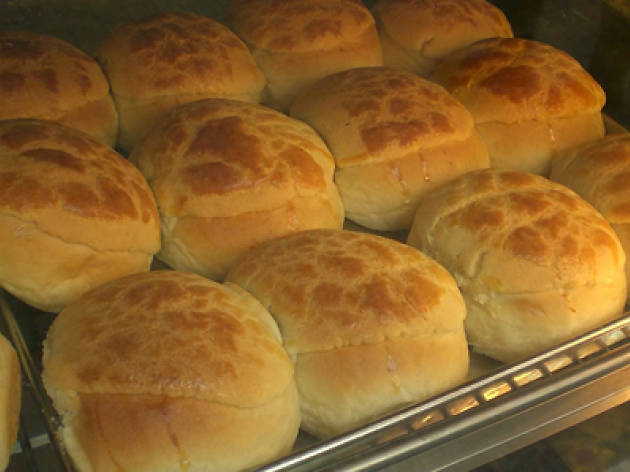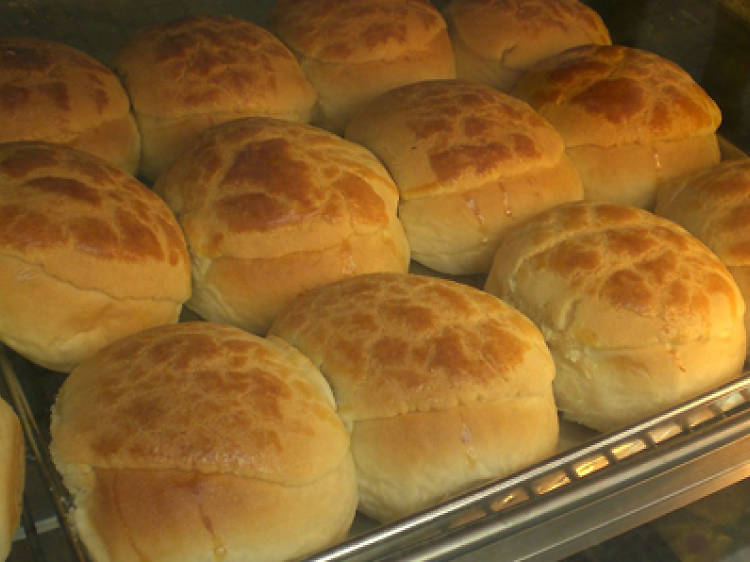 The uninitiated are often surprised that this treat doesn't contain or taste like pineapple (although there are some newfangled places that offer pineapple-flavoured or pineapple-filled versions for novelty's sake). Rather, the name comes from the top looking somewhat like the ridged contours of a pineapple. This patterned summit is made from sugar, eggs, flour and lard, and should be golden-brown, sweet and crispy when baked. The best way to enjoy this indulgent snack is to cut into it while it's still hot from the oven, and to then add a thick slab of cold butter into the centre.

Where to get it: Try the version at old-school cha chaan teng Kam Fung Cafe, where a generous slab of butter is wedged inside the warm bun to create an indulgent, buttery morsel.
4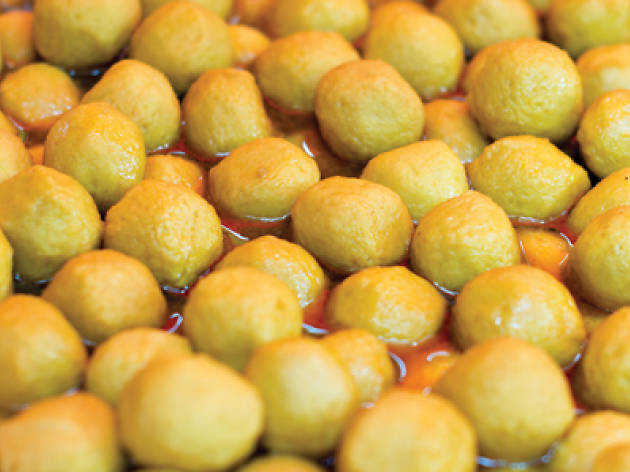 Arguably the most iconic Hong Kong street snack, fishballs actually contain very little fish meat and are instead made mostly from flour. The result is a springy, chewy delicious bite-sized treat that's the perfect vehicle for any heat-packed curry sauce. Order a skewer and you'll be hooked.

Where to get it: Any street stall or even 7-Eleven. They're all great.
5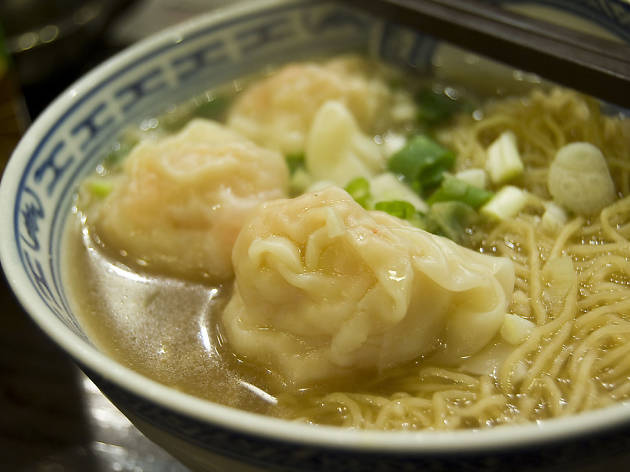 Wonton noodles may be found in other Cantonese-speaking towns and cities, but in our opinion, the Hong Kong variety ranks as the best. Served in a light and delicate soup, this dish features thin and springy egg noodles that are topped with delicious prawn-filled wonton dumplings in smooth wrappers. Topped with garlic chives for a fresh and aromatic punch, these noodles are the ultimate feel-good food for Hongkongers.

Where to get it: Mak's Noodles has been pleasing the public with its tasty wonton noodle soup for the past five generations.
6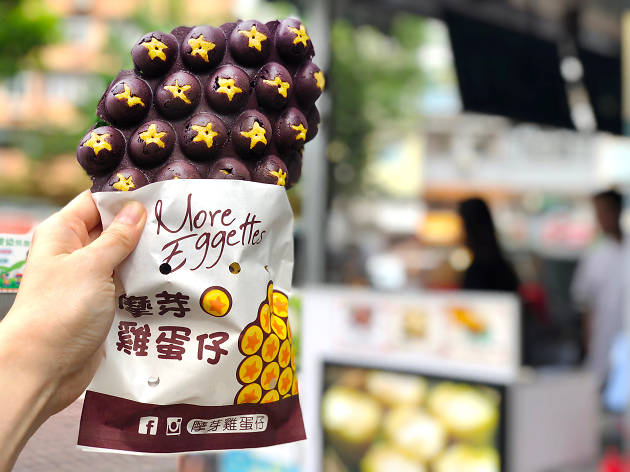 The sweet, sweet smell of egg waffles wafting from a streetside vendor is a nostalgic aroma for most locals. Made by pouring egg batter onto a griddle pan, gai daan zai are often served plain but many stalls also offer novelty flavours and fillings ranging from chocolate to salted egg yolk. These tear 'n' share bite-sized waffles should be soft and gooey on the inside and light and crispy on the outside. The ideal afternoon snack to satisfy your sweet tooth.

Where to get it: More Eggettes make the best – and most creative – gai daan zai anywhere in town.
7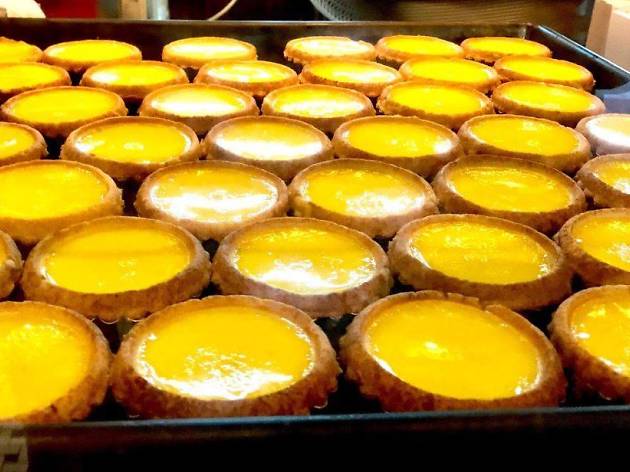 These creamy, eggy tarts are common in cha chaan tengs and Hong Kong bakeries. Depending on the venue you visit, the smooth, custard-like filling can be baked in a flaky pastry shell or a cookie-like base. When served straight from oven, these make for a perfect tea-time snack when paired with a cup of hot milk tea.

Where to get it: Famous for more than 60 years, Tai Cheong Bakery is rightly renowned for its top-tier tarts.
8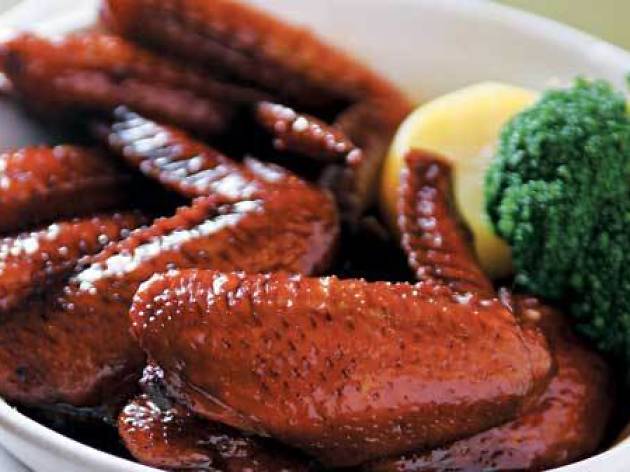 These dark and sticky wings are another local culinary quirk. Urban legend has it that a Hong Kong waiter, who may not have had perfect English, served this dish to a foreign customer and explained that they were 'sweet wings'. The customer misheard this as 'Swiss wings' and the name stuck. Whatever the origins of the name, these wings are delicious and are marinated in a mixture of soy sauce, sugar, Chinese wine and spices.

Where to get it: Tai Ping Koon. Even if the wings are all you ever order here, you'll still leave happy every time.
9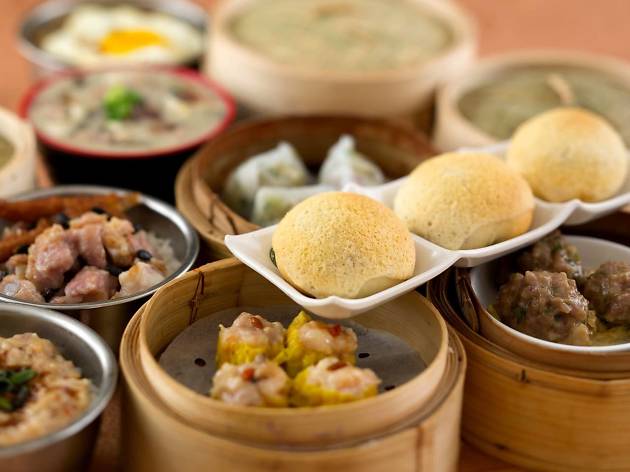 A quintessential Hong Kong culinary experience, a dim sum meal involves steamer upon steamer of delicious and shareable morsels. Must-orders include har gao (shrimp dumplings) and shiu mai (pork dumplings). Other favourites include char siu bao – simultaneously sweet and salty barbecued pork inside a fluffy Chinese bun – and chicken's feet which are best served in a thick, black bean sauce.

Where to get it: Try the Michelin-recommended dim sum at Tim Ho Wan's Sham Shui Po branch.
10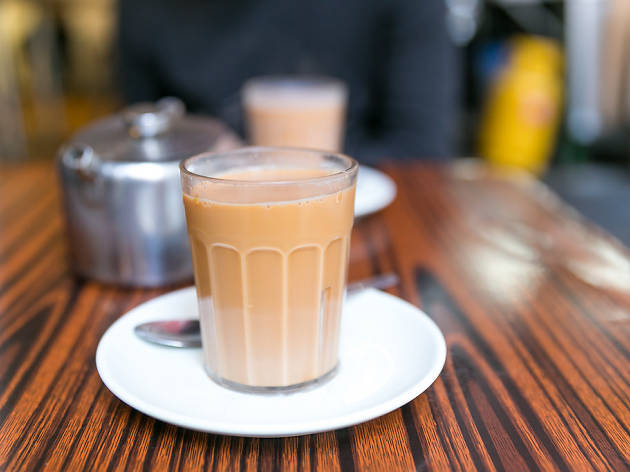 It's not food but there's no way we were going to leave off one of Hong Kong's most unique beverages. Known locally as lai chai, this is one of the numerous hybrids to have emerged from the city's culinary primordial soup. This adaptation of traditional British sugary milk tea uses strong black tea as its base. The drink is then refined by straining it through a fine sieve – traditionally a pair of stockings – five or six times. The addition of condensed milk lends the tea a rich mouthfeel. Every vendor or café owner claims to have their own secret blend and secret method of preparation – specific temperatures, brewing times and numbers of strainings – with customers left to add however much sugar suits their tastes.

Where to get it: If you're looking for the originator of stocking-strained milk tea in Hong Kong, look no further than Lan Fong Yuen.
Looking for a bargain bite?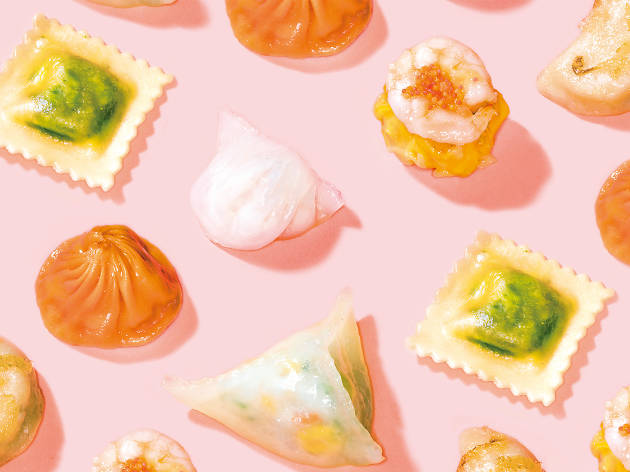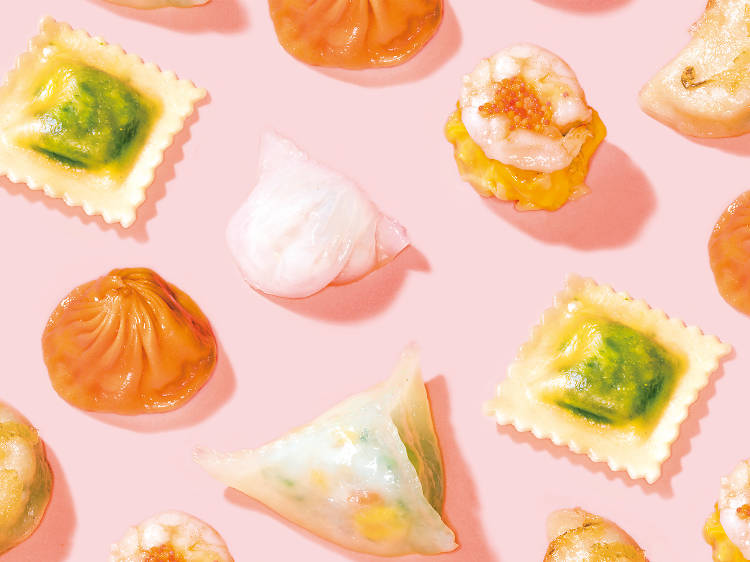 Food is more than a passion in Hong Kong. It's a way of life. Our food scene is tops but many meals come with a hefty price tag. That's why we've picked 50 of the best cheap eats in Hong Kong under $50 so you can treat your stomach like royalty, without the royal price tag.