The ultimate guide to Hong Kong Airport restaurants
You'll never be hangry before a flight again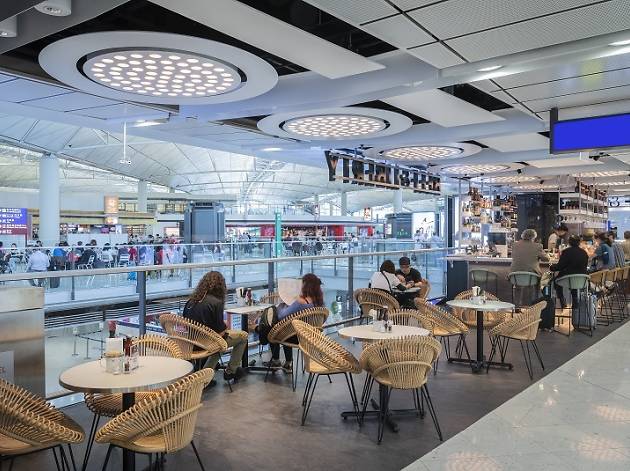 If you find yourself heading to your flight on an empty stomach every time you travel from Hong Kong International Airport, the question is why? Ranked 1st as the Best Airport for Dining in the world's best airport list 2019, it goes without saying that HKG is home to a plethora of delicious restaurants. We're talking outlets of Michelin-starred restaurants, tasty Chinese cuisine, top-notch burgers and Insta-worthy desserts. So the next time you travel, do yourself a favour, check in earlier and treat yourself to some good food before facing that in-flight meal. By Sarah Moran and Ann Chiu and Angel Hong
RECOMMENDED: Make your trip a whole lot easier with our guide to getting through Hong Kong airport stress-free.
HKG: Unrestricted Section
HKG: Restricted Section
A historic restaurant in Central, Yung Kee uses traditional recipes and cooking techniques passed down from generation to generation to make famous dishes like its roast goose and preserved eggs with pickled ginger. Fuel up on the signature roast meats before boarding or take away some fried beef noodles to enjoy on the plane. You can even buy local specialities such as XO sauce, preserved eggs and cured meat as a souvenir.
In case you ever want to leave the airport...