Weird and wonderful foods to be found in Hong Kong
From pig brains to chicken balls, here are some of the more interesting dishes commonly found in Hong Kong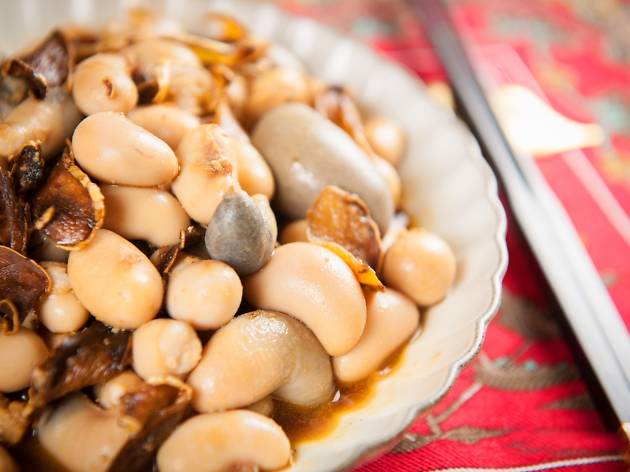 Hong Kong is well recognised for its thriving food culture, with virtually every cuisine imaginable available to suit our every craving. But our city also has a reputation for serving up some of the weirdest dishes known to mankind that border on the repulsive to less adventurous souls. Read on to find out our weirdest, most wonderful picks and decide which you'd be brave enough to try! By Ananta Agarwal
RECOMMENDED: readers with weaker stomachs might prefer our run down of the best restaurants to try this month, or our pick of the 52 best restaurants in Hong Kong.
Weird and wonderful foods in Hong Kong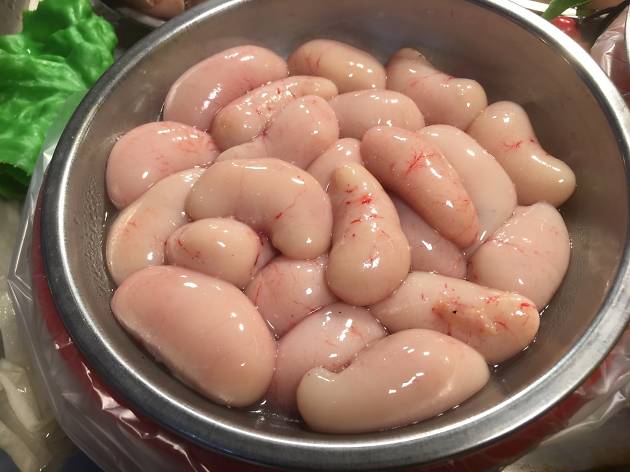 Shutterstock
Thinking we were going to ease you into the weirdness? Well, you may just be right, because this is far from the most out-there item on the list, even if it does beg the question: how do the testicles come in so many different shapes, sizes and textures? Too graphic? Sorry. Served with rice and a drizzle of soy sauce, these cojones are soft in texture and have a rather mild taste. Try it if you can somehow forget that you are putting an animal's balls in your mouth. The soy sauce helps a bit I guess.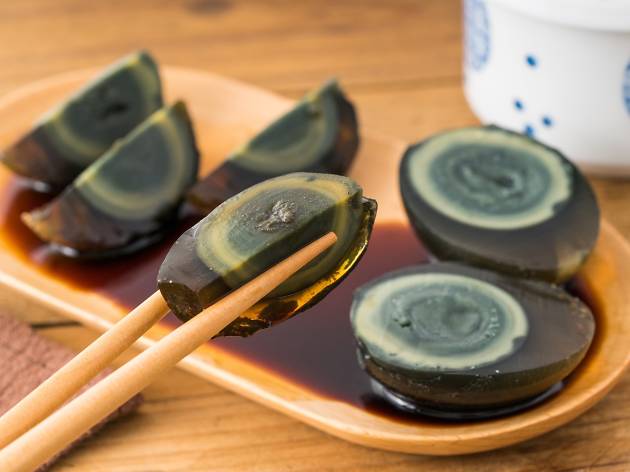 Shutterstock
Also known as 'Hundred year-old egg', this delicacy is made by preserving duck, chicken or quail legs over several weeks or months. Yes thankfully the name does not literally represent the food. The eggs are preserved using a mixture of clay, salt, ash, quicklime or rice hulls which gives them a light a translucent brown colour. The yolk turns a dirty green in the process. Touted as a good hangover cure, the century egg is often served in congee with a dash of garlic, chilli or vinegar on top.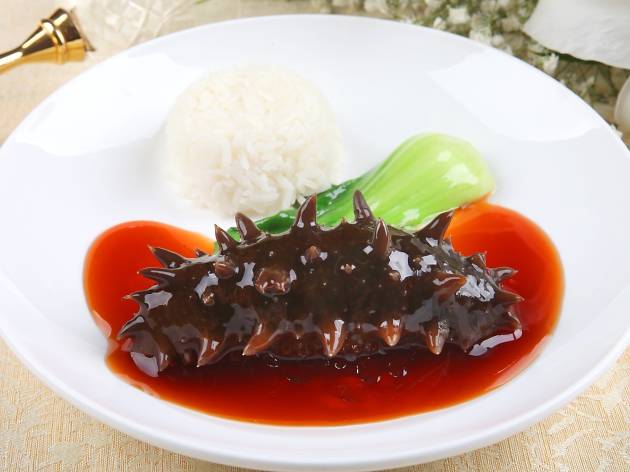 Shutterstock
This otherworldly marine delicacy can be commonly found in Hong Kong. Weirdly slimy and rubbery, these slug-like creatures thankfully taste a lot better than they look, depending on the way they are cooked. They are usually eaten pickled or fried in addition to being used in soups and stir fries. Much needed, as they are said to taste rather bland on their own. They are highly prized though because they are believed to treat ailments like arthritis, cancer and impotence in traditional chinese medicine.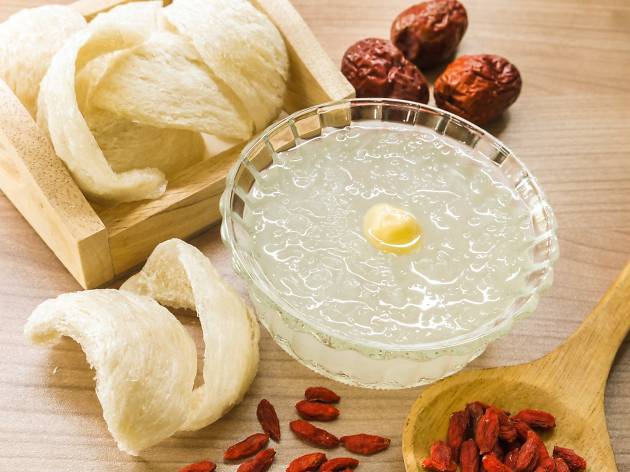 Shutterstock
Hailed as a delicacy just on the right side of adventurous, Bird's nest soup is a gelatinous mix of chicken broth and a swiftlet's spit. Yes, that's right. One of the more expensive appetisers in your favorite Cantonese restaurant is literally just bird's spit in some broth. Why is it so highly prized? It isn't very offensive to the taste buds for one and can be both sweet and savoury depending on how it's cooked. The saliva is used by the swiftlet to make its nest so it's relatively hard to obtain. It is said to aid digestion and have some benefits for the skin so that definitely helps.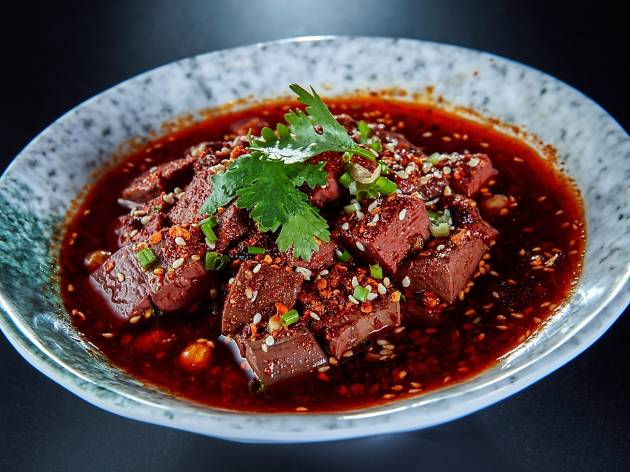 Shutterstock
True to its name, this dish is quite literally a block of congealed pig's blood, salvaged to some extent by seasoning with salt and sugar. Also known as 'blood tofu' or 'blood pudding' it's a very common menu item too, in the congee shop down your street as well as at your favorite high-end Chinese restaurant – interesting considering it used to be the last resort of peasants in the past to save themselves from starving. It's soft, chewy and without a distinct taste, and it absorbs the flavour of the sauce it is cooked with. It is also quite rich in nutrients so there's that.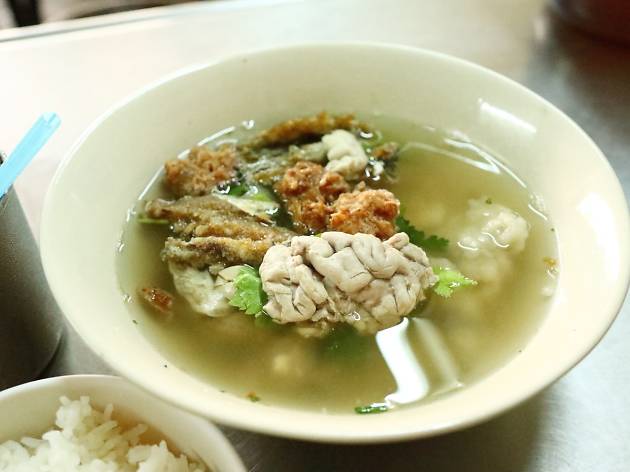 Shutterstock
Hongkongers are known to love their pork but is it necessary to chomp down every single part of the animal? Light grey, served submerged in garlicky oil, pig brain is known to induce shudders not merely for its offending appearance but also because it tastes…well let's just say not everyone loves it. Some say it's too slimy (chefs will call it creamy), others have trouble comparing it to anything else they have ever put in their mouth, but the word disgusting sometimes comes up in their descriptions (or 'intriguing' in chef talk). It also has an astonishingly high cholesterol content so if you are one of those who does enjoy this dish, we recommend not eating too much.
Did all that whet your appetite?