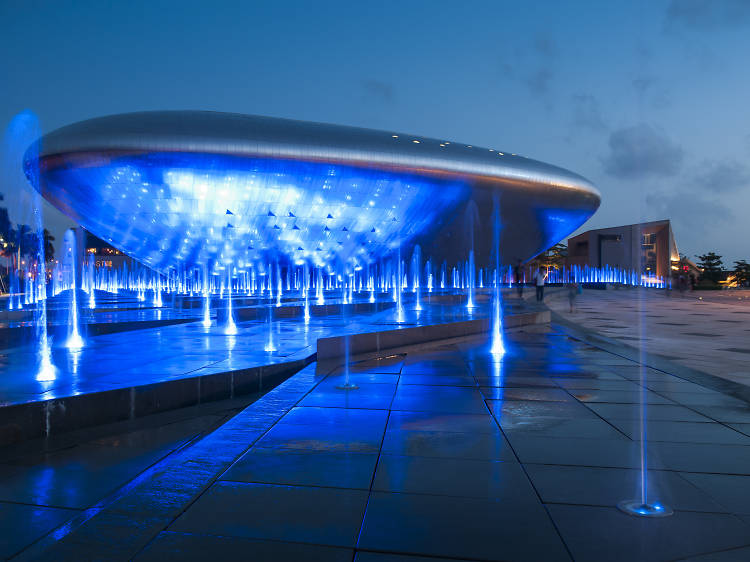 OCT Harbour, Shenzhen
Shenzhen: For art lovers
Our neighbouring city of Shenzhen has been reinventing itself into a vibrant destination that's home to some of the most exciting art and culture spaces in the region. Make Dafen Village at the top of your agenda and explore this unique suburb made up entirely of art galleries, painting studios and oil painting workshops. The village is filled to the brim with Chinese oil paintings and you'll find plenty of artists working on their masterpieces alongside the street.
Art lovers will also be charmed by Shenzhen's largest art and cultural district OCT Loft, which sees industrial buildings revamped into a number of art studios, coffee shops, bookstores and small art shops. Expect art exhibitions and live performances while you're there. Just a 30-minute metro ride away is OCT Harbour, a scenic stretch of restaurants along the riverside. Aside from two reinvented houses from the Ming and Qing dynasties, a water show theatre, aquarium and exhibitions spaces, there's also a mangrove wetland in the northern part that boast spectacular sunsets.
Finally, for a different kind of art, head to MixC World, a monster of a shopping mall that houses 300 retail stores where shoppers are greeted by the giant elephant art installation that sits atop and sprays water out from its trunk. Once you step inside, you'll be spoilt for choice by the dizzying variety of shops and themed cafés, including the world's first Heytea Pink concept store, where you can sample its renowned pink bubble tea.