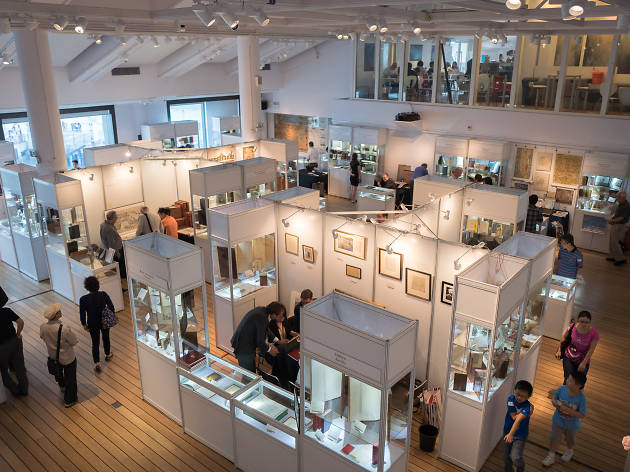 Get your hands on rare books, historical maps and antiquarian prints at this rare book fair including Agatha Christie' handwritten notebook.
At this rare book fair, fans and collectors can enjoy, admire and bring home literary treasures from some of the world's leading dealers. Whether you collect early manuscripts, historical maps or antiquarian books, this fair has it all. 14th century Chinese paper-money, original drawings of Japanese desserts by prominent Kyoto artist and the third edition of Marco Polo's Travels are all up for grabs. And if you have deep pockets, you can even get your hands on novelist Agatha Christie's manuscript and handwritten notebook, giving insights into her ideas and story plotting.
Opening times: Fri 4pm-8pm, Sat midday-7pm, Sun midday-4pm.