Standard Chartered Hong Kong Marathon 2018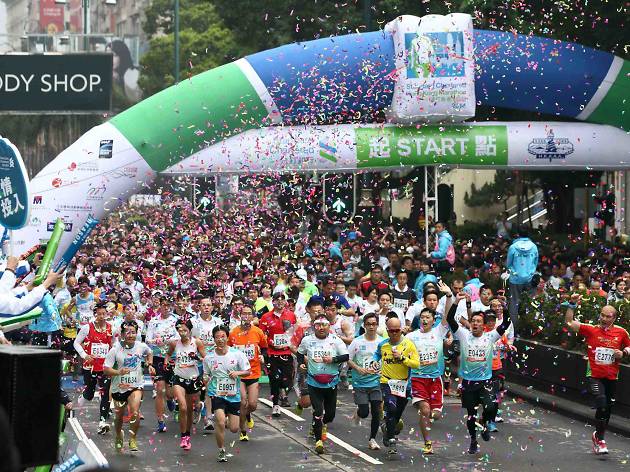 Hong Kong's biggest annual marathon.
Hong Kong's biggest marathon, this year's edition includes the regular 42km marathon, a half marathon, a 10km race, family runs and wheelchair races. Okay, it might be too late to sign-up now but that doesn't mean you can't join the crowds cheering on the ladies and gents taking part.