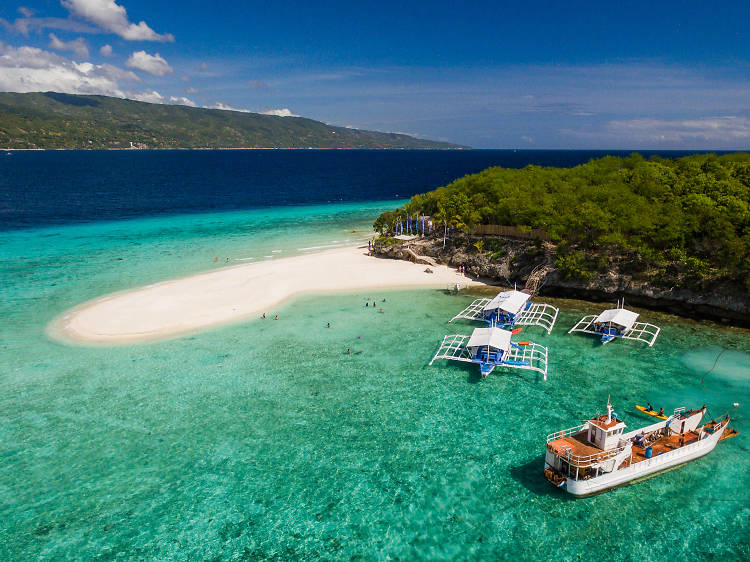 Kris Cavada/Shutterstock
Cebu is best known for its diving and snorkelling, as well as its rich heritage and stunning colonial architecture. Discover historical landmarks, such as the 16th century Magellan's Cross and the Fort of San Pedro, or head further inland to the Kawasan Falls – a private slice of paradise that offers clear, turquoise waters and the chance to recreate your own blue lagoon moment.
Nature lovers can enjoy Cebu's rich and vibrant marine life. The Moalboal Sardine Run, in particular, is a truly unmissable experience, where you can swim surrounded by a school of more than one million fish in the midst of one of the world's greatest migrations. Think Finding Nemo – only in real life!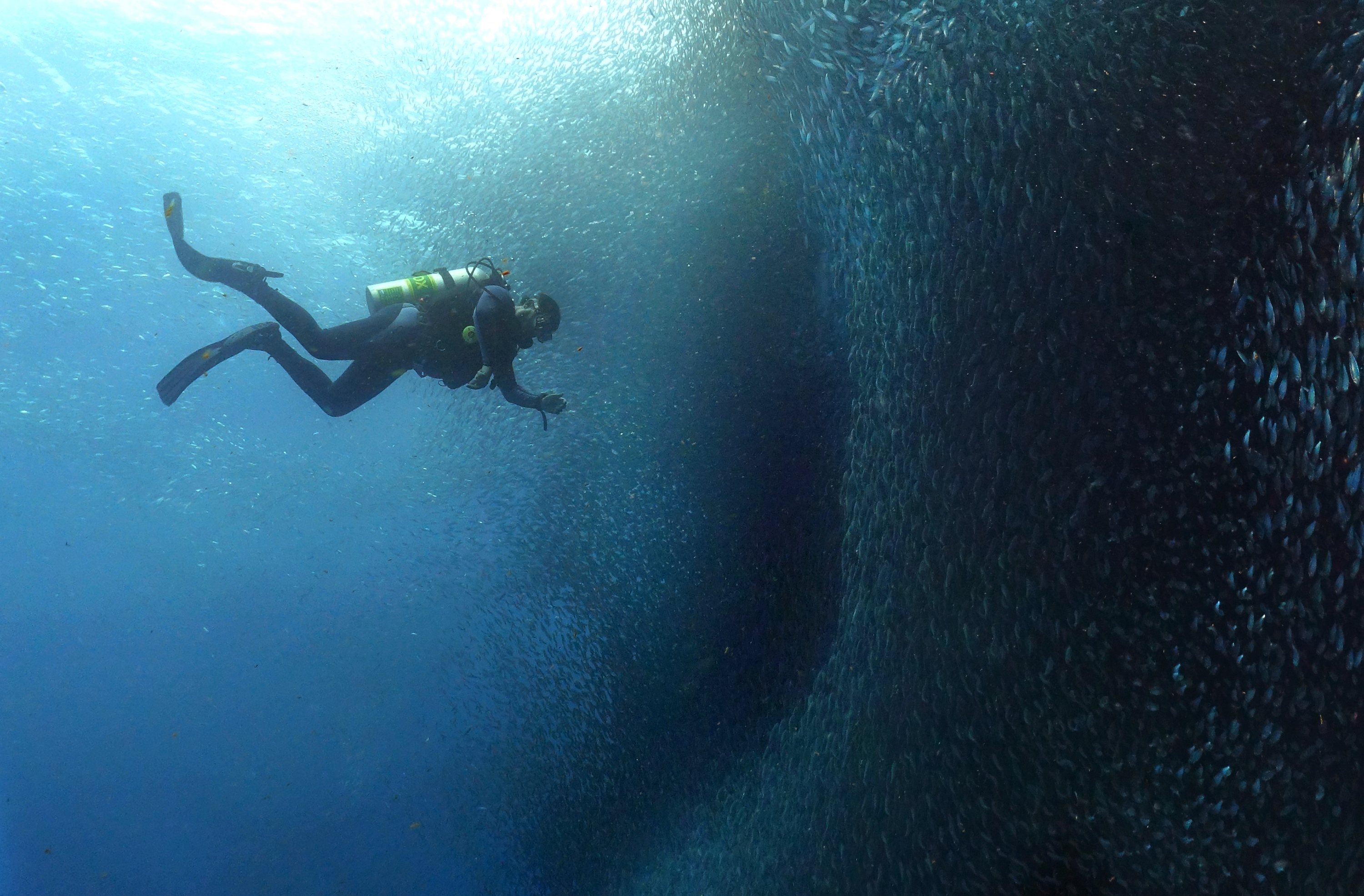 frantisekhojdysz/Shutterstock
Elsewhere in the province, Malapascua Island, and the Monad Shoal dive site in particular, is a popular choice among serious scuba divers. You're pretty much guaranteed to spot a thresher shark here in these pristine blue waters. Keep your adventure lens on because these depths are also home to manta rays, hammerhead sharks and the incredible blue-ringed octopus.
Finally, after a day of exploring this attraction-filled island, be sure to tuck into its most famous culinary offering – Cebu lechon. This delicious, crispy roasted pig is not only admired by locals, but is also loved by visitors, including the late chef Anthony Bourdain.
How to get there: Cebu Pacific operates daily flights from Hong Kong to Mactan—Cebu International Airport.