Heads up! We're working hard to be accurate – but these are unusual times, so please always check before heading out.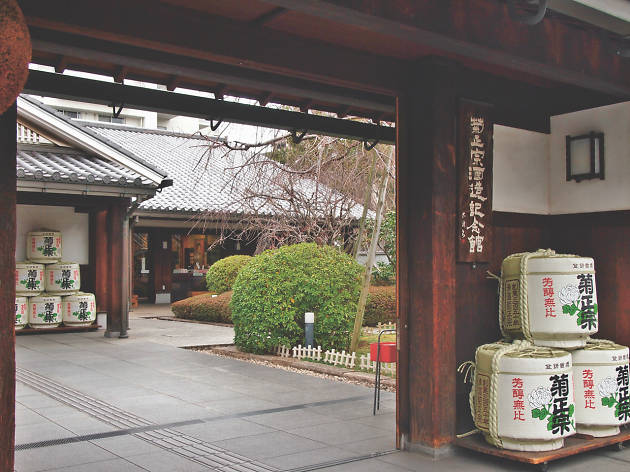 Kansai sake trail
Japan's Kansai region is home to a number of great sake breweries that make for an engaging local tour
For years, sake – nihonshu in Japanese – was considered a dying tipple. However, international interest has seen Japan's best-known native beverage experience a renaissance. If you're looking to distinguish your daiginjo from your honjozo and learn more about the brewing process, head to Kansai – the region that includes cities like Osaka and Kyoto. It has all the indigenous ingredients needed for great brews: good rice and natural mineral water, plus cool temperatures during production season in winter. Here are our top picks for a two or three-day sake tour – from large producers to indie upstarts. By Kirsty Bouwers
Fushimi, Kyoto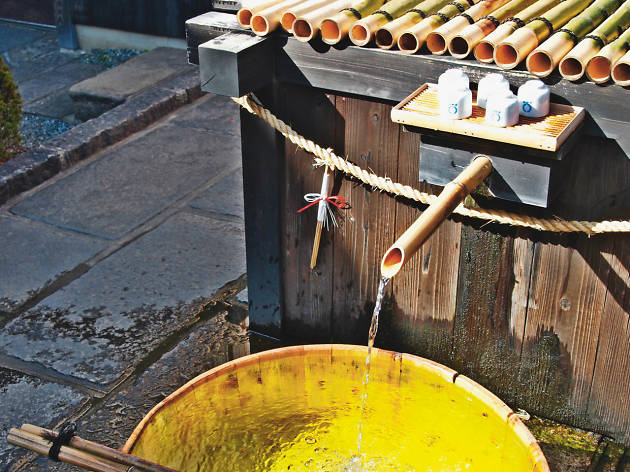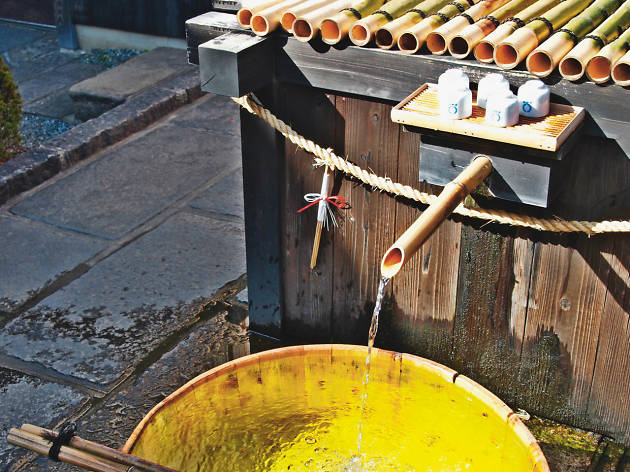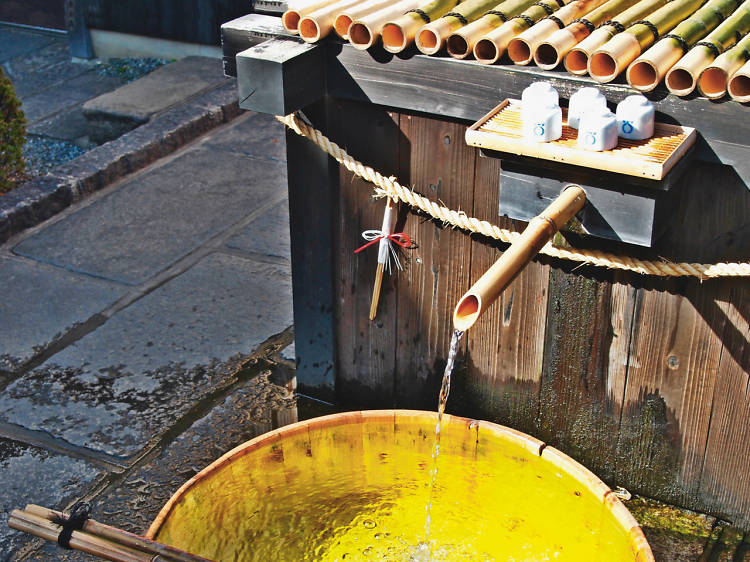 If you've ever had a cup of nihonshu at a Japanese restaurant, chances are it was made by Gekkeikan. One of the world's oldest companies, Gekkeikan has been producing sake since 1637 and established a US outpost in 1989.

In Fushimi, you'll find the Gekkeikan Okura Museum (247 Minamihamacho, Fushimi, Kyoto, +8175 623 2056). This informative sake sanctuary is easily explored alone but it's well worth booking a guided tour at least a day in advance. The tours are held in Japanese but there are signs in English to guide you along and you'll also gain access to the small-scale brewery next door. Save time for a stroll around Fushimi, as the charming town boasts a slew of traditional houses, a moat and some small temples that – of course – have Gekkeikan sake barrels next to their entrances.
Tamba, Hyogo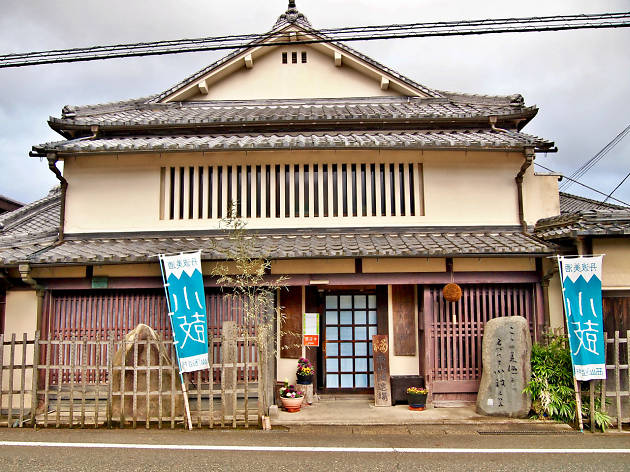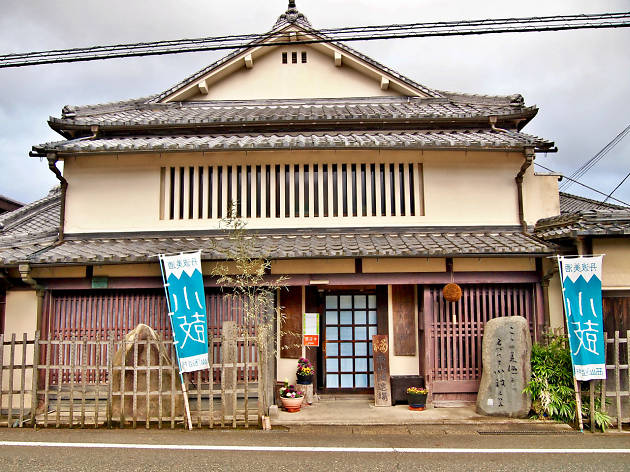 Tamba might not be the easiest place to get to – most of it is very rural and the few train stations dotted around the area see one train an hour, if any at all – but a visit to this region is highly rewarding for the more intrepid nihonshu lover.

Nishiyama Shuzojo (1171 Nakatakeda Ichijimacho, Tamba, Hyogo, +810795 86 0331) is a good place to start. The brewery has operated for over 160 years but doesn't shy away from a little change to keep with the times. It produces a variety of nihonshu year-round and exports to 24 countries around the world. Brewery tours (in English) can be arranged on demand (call ahead or book via email), and generally start between 1pm and 3pm. If you finish early enough, check out nearby Fukuchiyama Castle and spend the evening kicking back in a hot spring – Fukuchiyama Onsen and the affiliated hotel are a 20-odd minute taxi ride away.
Nada, Hyogo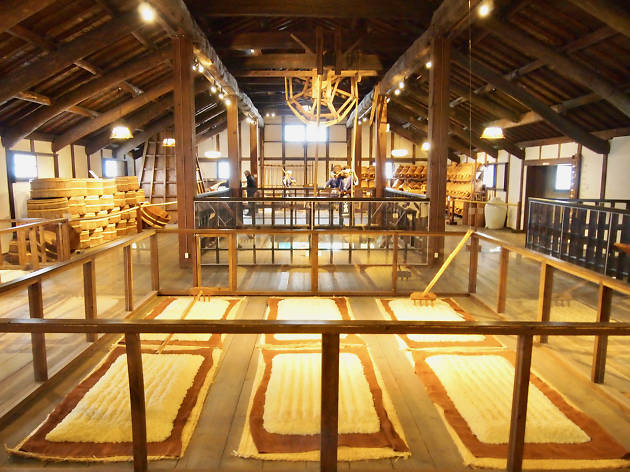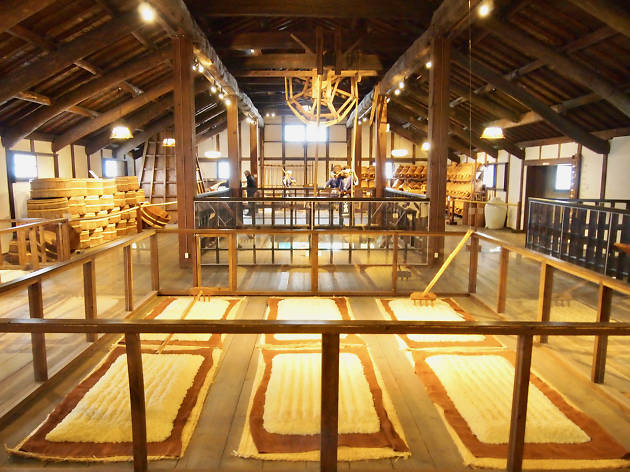 Wedged between Osaka and Kobe, the Nada Gogo (five villages of Nada) – Nishi, Mikage, Uozaki, Nishinomiya and Imazu – are known throughout Japan for their nihonshu production. Seeing as 30 percent of all sake produced in Japan is made in Nada, it's one of the best places to indulge in a tipple.

All of the breweries here (a good 40 in total) rely on the mythical, mineral-containing miyamizu water, which flows from Mt Rokko, to create the region's characteristic dry nihonshu. The western and central bits of the region are arguably the most interesting, with many old brewery buildings having been converted into museums.

Nada is relatively easy to get to, with both JR and Hanshin railways having multiple stations in the area. It's a five-minute walk from Hanshin Sumiyoshi Station to the first brewery museum, Hakutsuru (4-5-5 Sumiyoshi-Minamimachi, Higashi-Nada, Kobe, +8178 822 8907). The free museum teaches you everything you need to know. Labels and videos in multiple languages explain the entire brewing process.

Next, visit Kiku-Masamune (1-9-1 Uozaki-Nishimachi, Higashi- Nada, Kobe, +8178 854 1029), a 10-minute walk east. Besides the sake samples offered in the shop, be sure to check out the amazing range of makeup and skincare products they have on offer. Sake brewers have exceptionally smooth skin due to working with the fermented koji and shubo (yeast) mix, and many breweries produce moisturisers, cleansers and balms with these ingredients so you can achieve the same astounding results.

Finally, trek down to Hamafukutsuru (4-4-6 Uozaki- Minamimachi, Higashi-Nada, Kobe, +81078 411 8339), the smallest brewery in Nada. The original brewery was destroyed in the 1995 Hanshin earthquake but reopened a year later. As a memorial, one of the signature brews is Kuzo, which means 'open' and 'sky'. Tastings are available at the counter. Be sure not to miss out – simply ask the staff for recommendations.
Getting there
How to get there
HK Express (hkexpress.com) runs direct flights to Osaka Kansai International Airport, an hour's drive to Kyoto and Hyogo, from $798.

Where to stay
Value for money: The very acceptable Hotel Shinosaka is conveniently located close to downtown Osaka. From $564 a night; hso.co.jp.

Middle of the road: Take in sweeping views of neon-lit Dotonbori – one of Osaka's principle tourist attractions and the heart of the city's nightlife – from your room at Cross Hotel Osaka. From $1,555 a night; crosshotel.com.

The big splurge: Check into the tallest building in Japan – Osaka Marriott Miyako HotelatAbenoHarukas.Theluxury property boasts unparallelled views from its spacious rooms. From $4,320 a night; marriott.com.
Looking for another great Japan trip?
Been there, seen it, done it in Tokyo? Had your fill of temples in Kyoto? Skied the piste in Hokkaido? Try the delightful islands of Okinawa!