The best things to do in Pai, Thailand
The low-down on why this mountain town should be your next Thai getaway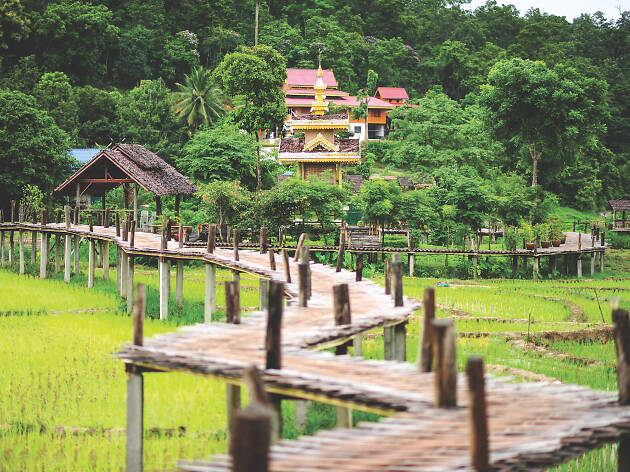 Back in the '80s, Pai was a small village populated only by a cluster of locals and visited by a few backpackers who were in the know. But secrets can't be kept for long. In recent years, Pai has transformed into one of the most visited destinations in Thailand – with numerous tourist spots (and traps), guesthouses and restaurants sprouting up along its dusty streets. Thankfully, Pai is far from losing its charm. Despite now catering to more tourists than ever, the village is still a beautiful and peaceful place that everyone can and should fall in love with.
Your guide to Pai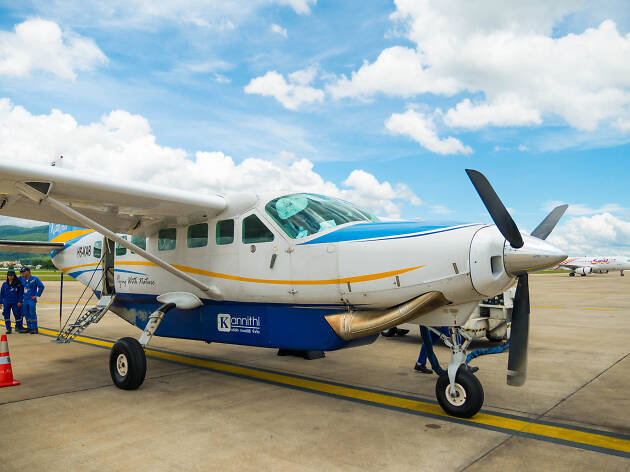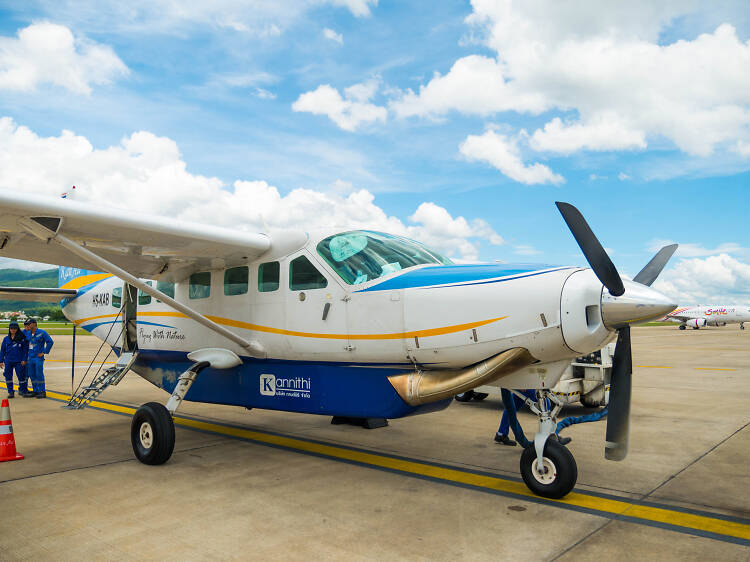 From Chiang Mai, there's only one airline operator that flies to Pai, which is why it's more common to go by land. You'll have to endure a hell-raising minibus ride along the notorious Route 1095, which takes you through 762 steep and winding curves. The twists and turns can be quite something, so you've been warned, but the journey is well worth it.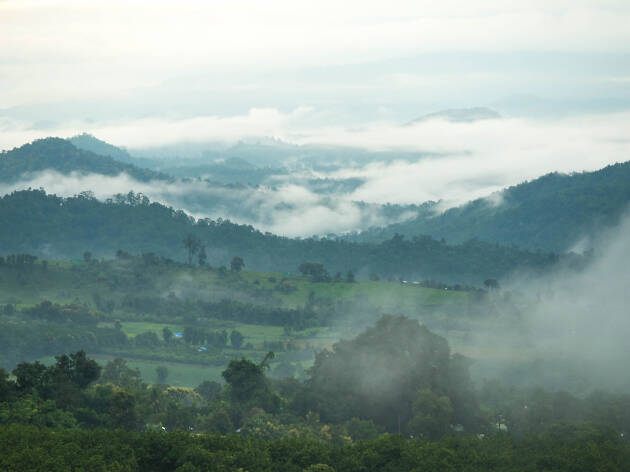 Surrounded by mighty mountains and dense jungles, make your way uphill to catch the sunrise from one of Pai's many picture-perfect vantage points. Yun Lai is one of the top spots to see the area from above, offering a million-dollar view of quaint villages buried beneath a thick morning mist. Also boasting a view to match is Kiew Lom Viewpoint, where Doi Luang Chiang Dao, the third-highest peak in Thailand, can be seen in the distance. For a meal with the best views, trek further to Baan Jabo, where you'll find Guaytiew Chom View, a gimmicky restaurant that serves incredibly cheap and delicious boat noodles while diners take in majestic views of the valley with their feet dangling in the air.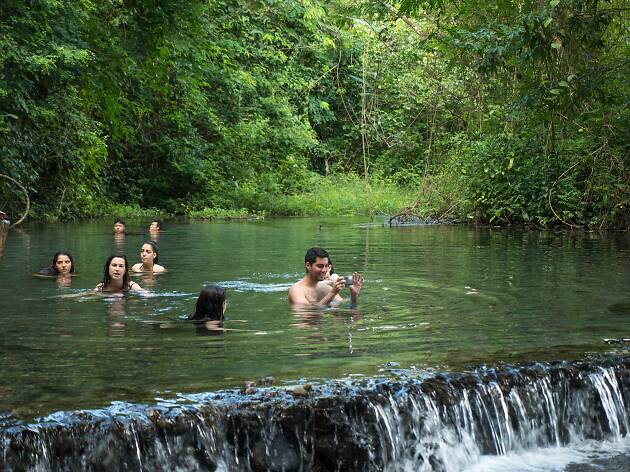 Unless you're visiting during Thailand's driest months in the winter, Pai is the perfect spot for adrenaline-driven white water rafting adventures. Tour operators like Pai Adventures offer one to two days of aquatic thrills. For less terrifying fun, visit one of many waterfalls such as Pembok, where you can swim in a lagoon surrounded by a limestone crevasse. For an off-the-beaten-track plunge, visit Sai Ngam Hot Spring (hot is actually a bit of an overstatement) and relax in a refreshing natural pool.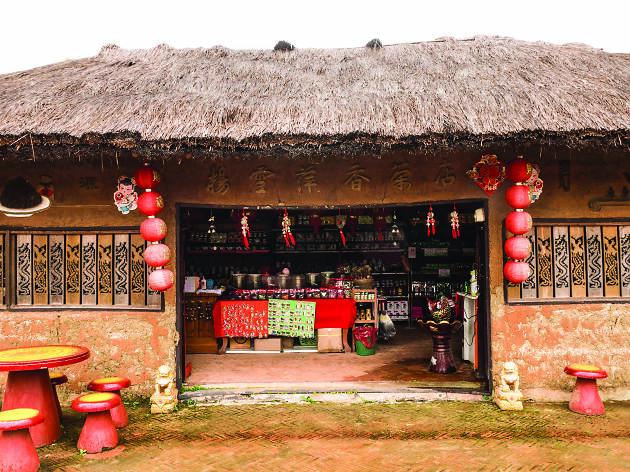 While the majority of the population in Pai is Thai, it's also a small melting pot of diverse cultures. In the morning, you can join the Shan (or Tai Yai) in Pembok Village as they're clad in their traditional wear and gathered at the recently built Kho Ku So Bridge (meaning Bridge of Merit in the Shan language) to give offerings to the monks. The 815m wooden platform connects the village to the remote Wat Hauy Kai Kiri temple, which is surrounded by scenic rice paddies. For a taste of Yunnan culture, head to Baan Santichon, which features houses and shops in the traditional style of the southern Chinese province. There's even a Great Wall knock-off, for some reason.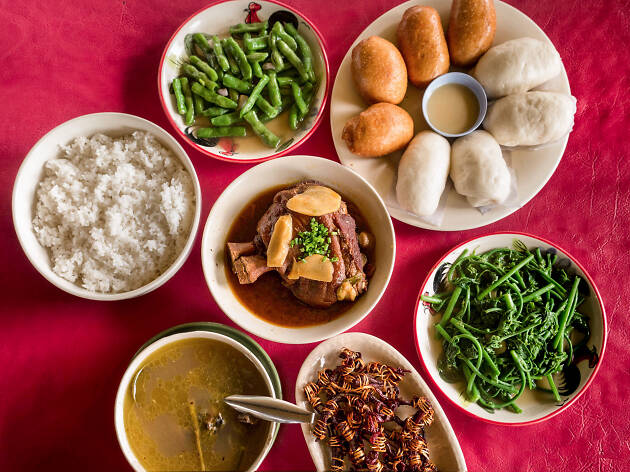 Though Baan Santichon may look like a bizarre theme park, it was established by refugees who fled China. A trip here is worthwhile for the food alone. Rustic restaurants churn out delicious Yunnanese fare like pork knuckles in a thick herbal stew, goat jerky and fragrant black chicken soup. In the evening, Pai's walking street – an open-air market along Chaisongkran Road and Rungsiyanon Road – comes alive, offering various cheap nibbles and fun souvenirs. Come sundown, one of our favourite places to hang out for the night is Jikko Beer, which offers an excellent selection of imported craft brews.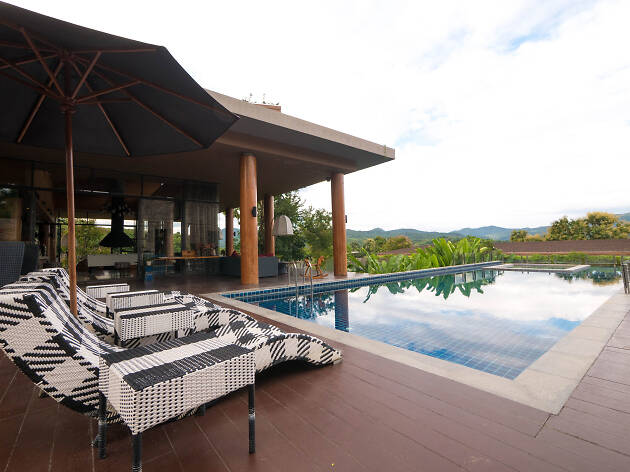 Value for money
If you're travelling to Pai and have a strict budget, try staying at Suandoi Backpacker Resort. Private twins are available from $62 and dorm beds from $40. With a simple complimentary breakfast, free pick-up and drop-off from the bus stop and wonderful staff, it's the best bang for your buck.
Living large
Puripai Villa (pictured) is an ideal choice for a posh and tranquil hideaway. The lush resort offers a choice of deluxe rooms (starting from $1,300) and pool villas (starting from $1,140) with free WiFi and a scenic view to boot.
More travel destinations