"A Spoonful Of Sugar": 11 remedies to cure that Tel Aviv cold
Under the weather? Nip that cold in the bud with these local remedies
You can cover up that cough, blame the runny nose on the weather, and suck on lozenges like they're candy (they practically are), but there's no denying it, flu season is upon us. Once you've accepted the harsh mucous-filled reality that your invincible immune system is not quite as invincible as you thought, you might as well embrace the phlegm and take action with these Tel Aviv cold remedies.
Doctor's orders
1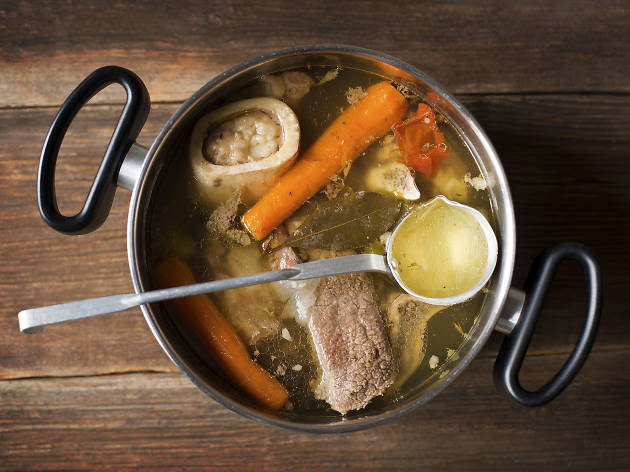 © Shutterstock
Tel Aviv's Yemenite Quarter may have the most underrated and undiscovered cold remedy in all the city: bone broth soup. While celebs are only recently swearing by its healing properties, Zicharaya and Rina's restaurant has been brewing signature stews for years, nourishing all the locals to health.
Giraffe's Spicy Philippine Noodle dish brings the heat with egg noodles, chunks of chicken in red curry sauce, coconut milk, green onions, peanuts and coriander, all mixed together to open up your nostrils and hearts. Say goodbye to nasal sprays and hello to the sweet smell of freedom.
As tough as it can be to will yourself outdoors, sometimes, the best thing for a cold is to evacuate the stuffy, germ-infested apartment and grab a breath of fresh air. Roll yourself out of bed, layer up (happy socks included), and stroll down Rothschild, Shabazi, or Ben Gurion. Just don't get to close to anyone.
4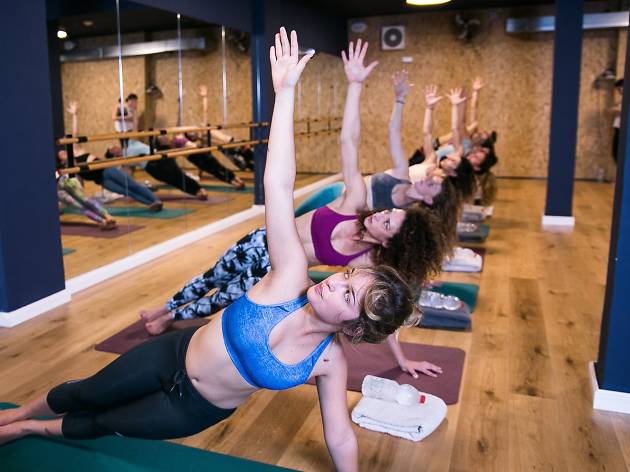 © Noi Arkovy
Sweat it out, sweat it all out
It may be a no-brainer, but hot yoga is pretty much the easiest way to kill two birds with one stone: get your exercise in and rid yourself of those feverish germs. Studio Sol offers a diverse menu of Bikram yoga, Barre, and Pilates classes in their 36+ degree Celsius studio.
5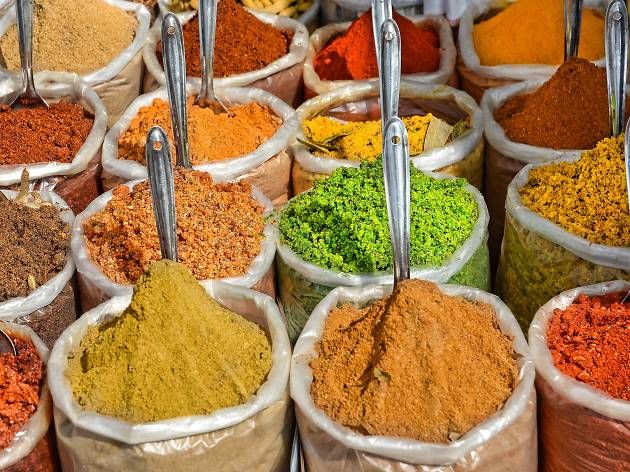 © Shutterstock
Adding a little exotic heat to your stir-fry will raise that body temperature right up and clear out those stuffy noses. Treat your tastebuds to a little siracha or thai chili sauce from East West Market this season. It's worth every drop.
They say booze kills bacteria. They also say it kills your liver, but who's counting. Bell Boy's winter cocktail, "The New Black," stirs up a killer combination of vodka, raspberry liqueur, St-Germain, absinthe, champagne, and the best thing since dexamol: Szechwan peppers.
If alcohol is not your thing, try tea-ing off with Palais Des Thes' impressive selection of teas. This blissful shop searches across the globe to find the best herbs for their blends, guaranteed to satisfy your sipping needs. The shop also sells tea accessories, including teapots, infusers, and others.
Hailing from Yemen, Uzi Eli (aka the "Etrog Man") has paired the healing properties of etrog, a vitamin-packed citron cultivated throughout the Mediterranean, with a vast variety of herbs, fruits, and spices to bring Shuk shoppers the juices, ointments, and essential oils they need to heal...fast. For instant relief, try one of their wheatgrass or cayenne-ginger shots.
The new season of Fauda is upon us. You already feel like crap, might as well make it an official "sick day" and curl up with the Israeli thriller throwing Jack Bauer off the map. Launch your system into fight or flight mode and let that adrenaline rush bring your body back to life or at least pass the time.
Perhaps it's nostalgia or possibly a placebo effect, but there's something occult about chicken soup for the Jewish soul. Shmulik Cohen's kreplach soup warms your soul from the very first spoonful to the very last slurp. When you're under the weather and need delivery straight to bed, Shmulik Cohen is here to care for you.
Show more
See more health and wellness in Israel