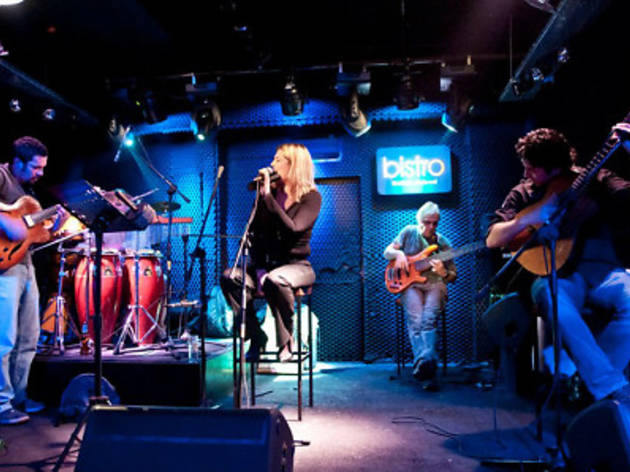 The Hayal Café is one of the places we love most, whose atmosphere and and entertainment we trust the most in Beyoğlu. Its fun loving air and regulars will never let you down. The new venue of Hayal Café provides its guests with both good food and music.
The venue, which has carried Hayal to a new level, aims to be a place that is alive 24/7. Here life begins in the early hours of the morning with a delicious breakfast. However you like your grilled cheese sandwhich or your eggs, they will prepare it for you in the kitchen of the Italian chef. Sample examples of the menu are Breasola bruchetta, tenderloin&cob salad, five cheese ravioli, linguini nero, cheek of calf, crème brulee and volcano.
You can kick back and relax with fresh selections from the detox drinks or cocktails you can only find at the Bistro. Some of the cocktails you can try are Mojito, Pink, Sandoz, Hayal (Dream), Yaşam İksiri (Elixir of Life), Toksin At (Get Rid of Toxins), Mutlu Hücreler (Happy Cells) and Güçlü Bağışıklık Sistemi (Strong İmmune System). At later hours the lights of the venue dims down and you enter the boundaries of entertainment hours. While the DJ performance continues upstairs you can enjoy live performances at the BIS Stage. You can also watch theatre and magic shows. The choice is up to you.
Venue name:
Hayal Bistro
Contact:
Address:
Meşelik Sokak 8
İstanbul