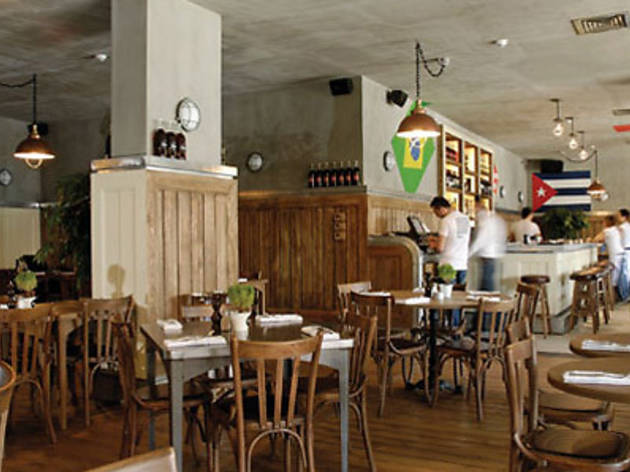 The fan base is growing for Mama's thin-crusted pizzas, with many other flavours and light options added to the menu this year – some of which are salmon poached with red wine vinaigrette, insalata di carne with chunks of steak and mushrooms, Cajun spiced chicken and green curry sauce pizza with caramelised onions, fresh sesame, mozzarella and peppers. The best accompaniment to all of these dishes is the Mama classic, Mama house wine. If you're interested in breakfast, our recommendation is the two-person Mama breakfast platter featuring ovenbaked cheese, schiacciata foraggi with fresh herbs or schiacciata carne with veal, sucuk al forno with Turkish sausage, eggs, fresh herbs and tomatoes, omelette and toasted foccacia & egg. Grab your significant other or your friends and give it a try. The cherry on top is the staff, ever diligent, careful and attentive. It's no wonder their slogan is 'Come to Mama!'.
Venue name:
Mama- Nişantaşı
Contact:
Address:
Abdi İpekçi Caddesi 7/2, Nişantaşı
İstanbul


Opening hours:
Mon-Fri 09.00-00.00; Sat-Sun 08.00-02.00.