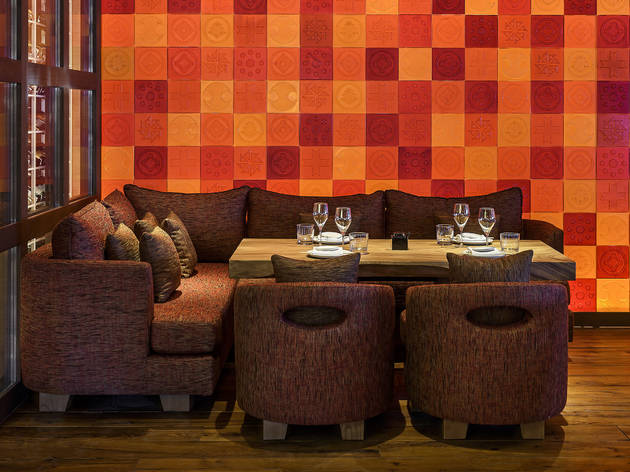 1/2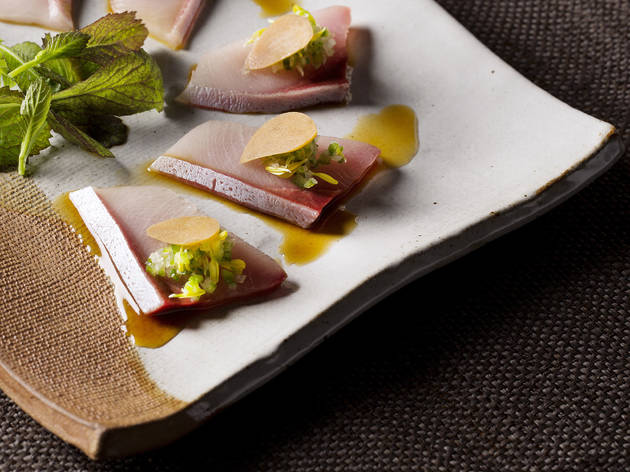 2/2
With two branches already: in Hong Kong and London, famous Japanese restaurant Zuma now has a third branch in Istanbul. The décor parallels that of the other branches, and all of the furniture, right down to the hand-made plates, is all brought from Japan. On the lower restaurant level, aside from the tables and chairs, there's a sushi bar and a robata grill where food is prepared and served right in front of your eyes. If you aren't there in a large group, that is where you should sit—where you can watch the food be prepared and learn from the chefs.
The menu is identical to the other branches, with the exception of a few dishes that have been adapted for Turkey. For example the Honetsaki ko-hitsujii no hat cho miso fumi, or 'spicy curry lamb cutlet and cucumber with sesame seeds' is specific to Turkey. Generally the menu is made up of little platters, salads, Zuma specials, tempura, soup and rice, vegetables, seafood, meat dishes, nigiri sushi, sashimi, maki rolls and other sushi rolls. Even if you don't like sushi, you should give this place a chance. But if you'd still rather not, then you should try the robata grilled meats. And don't forget about the Zuma cocktails.
During the day, when it isn't too crowded, with the Bosphorus views and chill out music, you might find yourself feeling as though you're in a zen garden. They also have set menus for lunch, but you'll want to make a reservation if you're planning on being there for dinner when the atmosphere seems more like that of a bar with the DJ playing house music in the background. The prices aren't as high as they're claimed to be.
Venue name:
Zuma
Contact:
Address:
Salhane Sokak 7, Ortaköy
İstanbul


Opening hours:
Mon-Fri 12.00-14.30; 19.00-23.30; Sat 13.00-15.30; 19.00-23.30, Sun 19.00-22.30.