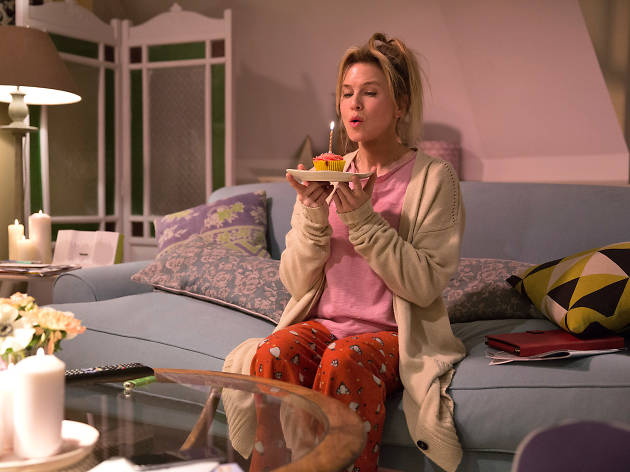 Time Out diyor ki
40'lı yaşlarına gelen Bridget Jones'un maceraları devam ediyor.
Renée Zellweger'ı dünya çapında tanınan bir yıldıza dönüştüren 'Bridget Jones's Diary / Bridget Jones'un Günlüğü' (2001) gişede büyük bir başarı elde etmiş, popüler kültürün önemli bir parçası haline gelmişti. Serinin ikinci filmi 'Bridget Jones: The Edge of Reason / Bridget Jones: Mantığın Sınırı'ından (2004) 12 yıl sonra gelen üçüncü Bridget Jones filmi, kariyeri uzun zamandır düşüşte olan Zellweger'ın dönüş filmi olabilir.
Sonsuza dek birlikte mutlu mesut yaşayacaklarını düşündüğü Mark Darcy'den ayrılan Bridget Jones'un hayatı pek de planladığı gibi gitmez. 40'lı yaşlarında bekâr bir kadın olarak kariyerine odaklanan Bridget, bir gün hamile olduğunu öğrenir. Fakat ortada iki baba adayı vardır. Colin Firth ve Patrick Dempsey'nin Zellweger'a eşlik ettiği filmin yönetmen koltuğunda ilk Bridget Jones filminde de imzası bulunan Sharon Maguire oturuyor. 'Bridget Jones's Baby'yi romantik komedi sevenler kaçırmamalı.
Ayrıntılar
Sürüm detayları
Yayın tarihi:
14 Eylül 2016
Süre:
0 dk
Oyuncular ve ekip
Yönetmen:
Sharon Maguire
Senaryo:
Helen Fielding, Dan Mazer, Emma Thompson
Oyuncular:
Renée Zellweger
Colin Firth
Patrick Dempsey