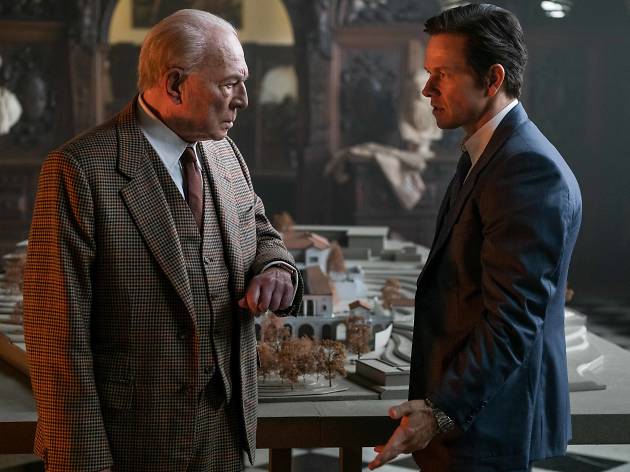 Time Out diyor ki
Milyarder bir büyükbabanın, torunu için fidye ödemeyi reddetmesi ile gelişen olaylar.
'Alien / Yaratık' (1979), 'Blade Runner / Bıçak Sırtı' (1982), 'Thelma & Louise / Thelma ve Louise' (1991) gibi kült filmlerin efsane yönetmeni Ridley Scott 'All the Money in the World'de petrol milyarderi Jean Paul Getty'nin torunu için istenen fidyeyi ödememesini ve sonrasında gelişen olayları ele alıyor. Michelle Williams, Christopher Plummer ve Mark Wahlberg'in rol aldığı filmin ilk versiyonunda Jean Paul Getty'yi Kevin Spacey canlandırıyordu. Tam vizyon öncesinde patlayan taciz skandalı nedeniyle Spacey'nin sahneleri Plummer ile tekrar çekildi.
16 yaşındaki John Paul Getty III'nin fidye için kaçırılmasının ardından annesi Gail tek çareyi milyarder banasından para istemekte bulur ancak karşılık alamaz. Getty'yi kaçıran adamlar, fidyenin ödenmemesi sonucu şiddet dozunu gittikçe artırmaya başlayınca Gail, Getty'nin danışmanı ile iş birliği yapar. John Pearson imzalı 'Painfully Rich: The Outrageous Fortunes and Misfortunes of the Heirs of J. Paul Getty' kitabından uyarlanan filmin gerçek olaylardan yola çıktığını da not düşelim. Yeniden çekilen sahnelerin filmi nasıl etkilediğini de merak etmemek elde değil.
Ayrıntılar
Sürüm detayları
Yayın tarihi:
23 Şubat 2018
Süre:
132 dk
Oyuncular ve ekip
Yönetmen:
Ridley Scott
Senaryo:
David Scarpa
Oyuncular:
Christopher Plummer
Michelle Williams
Mark Wahlberg
Charlie Plummer