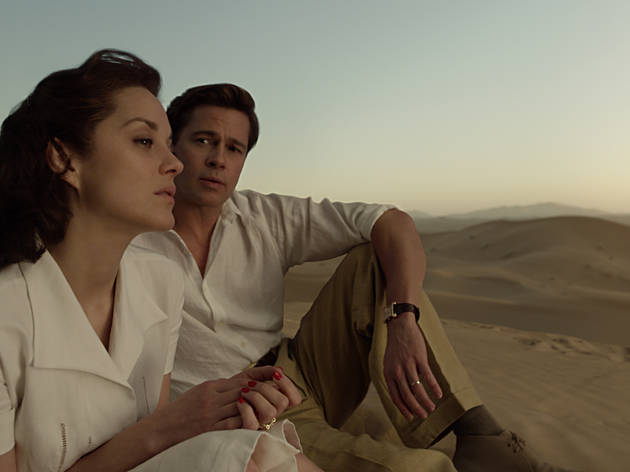 Time Out diyor ki
Brad Pitt ve Marion Cotillard'ın başrollerde yer aldığı, 2. Dünya Savaşı esnasında geçen bir casusluk gerilimi.
Günümüz Hollywood sinemasının en önemli yönetmenlerinden Robert Zemeckis, farklı türlerde filmlere imza atabilen bir isim. 'Back to the Future / Geleceğe Dönüş' serisiyle bilim kurguya yeni bir soluk getiren Zemeckis, 'Death Becomes Her / Ölüm Kadına Yakışır' (1992) ile fantastik komedi, 'What Lies Beneath / Gizli Gerçek' (2000) ile korku türünde filmlere imza atmıştı. Brad Pitt ve Marion Cotillard gibi iki büyük yıldızı bir araya getiren 'Allied'da ise bu sefer 2. Dünya Savaşı'nda geçen bir casusluk gerilimine imza atıyor.
İstihbarat subayı Max Vatan, Kuzey Afrika'da düşman hattında savaşan Fransız direnişçi Marianne ile tanışır. Max ve Marianne, Casablanca'daki görevlerini başarıyla tamamladıktan sonra evlenirler. Fakat Max, Marianne'in bir Nazi ajanı olduğundan şüphelenmeye başlayacaktır.
Brad Pitt ile Angelina Jolie'yi bir araya getiren 'Mr. & Mrs. Smith / Bay ve Bayan Smith' (2005) gibi, istihbarat servisi tarafından birbirine düşman edilen iki ajanın hikâyesi üzerine kurulu olan 'Allied', entrikalı senaryosuyla seyirciye nefes nefese bir macera vaat ediyor. Klasik Hollywood'un gösterişli prodüksiyonlarını hatırlatan 'Allied' ayın en dikkate değer yapımlarından.
Ayrıntılar
Sürüm detayları
Yayın tarihi:
2 Aralık 2016
Süre:
121 dk
Oyuncular ve ekip
Yönetmen:
Robert Zemeckis
Senaryo:
Steven Knight
Oyuncular:
Brad Pitt
Angelina Jolie
Jared Harris
Lizzy Caplan