Personal Shopper (Hayalet Hikâyesi)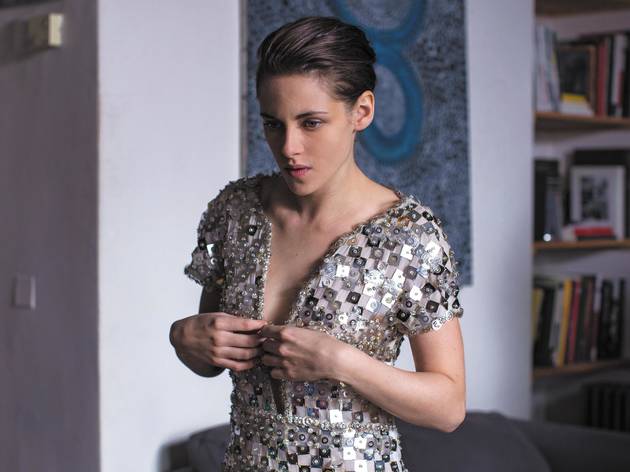 Time Out diyor ki
Hayatını kaybeden ikiz kardeşinin ruhunun kendisine bir işaret göndermesini bekleyen medyum Maureen'in hikâyesi
Olivier Assayas'ın büyüleyici olduğu kadar alışılmadık ve belirsizliklerle dolu hayalet hikâyesi 'Personal Shopper'da kesin olan bir şey varsa o da Kristen Stewart'ın harika oyunculuğu. 'Twilight / Alacakaranlık' serisinin yıldızı, oyunculara dair bir hikâye olan yine Assayas imzalı 'Clouds of Sils Maria / Ve Perde'de (2014) de dikkat çekmiş ve Juliette Binoche'dan rol çalmıştı. 'Personal Shopper'da ise Stewart'ın kimseden rol çalmasına gerek kalmıyor, zira neredeyse her karede o var. Stewart'ın gizemli bakışlarını ve karmaşık vücut dilini kamera an be an takip ediyor.
Stewart filmde Paris'te yaşayan Amerikalı genç kadın Maureen'i canlandırıyor. Dünyaca ünlü bir yıldızın asistanlığını yapan medyum Maureen, ikiz kardeşinin ölümünü atlatamamıştır. Kardeşinin yaşadığı evde kalarak ondan ruhani bir işaret bekleyen Maureen tanımadığı birkaç ruh ile karşı karşıya gelir. Bu ruhlar Maureen'i gizlice takip mi etmektedirler? Bir anda telefonuna gizli bir numaradan gelmeye başlayan anonim mesajlar bu ruhların eseri midir? Herhalde daha önce hiçbir film cep telefonlarını bu kadar işlevli bir gerilim ögesine dönüştürmemiştir: Ekranda iPhone'a gelen mesajların yer aldığı sahneler kelimenin tam anlamıyla nefes kesici. Assayas'ın üzerine eğildiği konulardan biri de modern iletişim olanakları ve sosyal medyanın bizi karşımızdaki insanlar için birer hayalete dönüştürmesi. Seyir zevkinizi bozmamak adına filmin farklı türler arasında nasıl geçişler yaptığına fazla değinmiyor, Assayas'ın Irma Vep (1996) ve 'Demonlover'daki (2002) oyuncu tavrını elden bırakmadığını not düşmekle yetiniyoruz.
'Personal Shopper (Hayalet Hikâyesi)' 12 Mayıs'ta vizyonda.
Ayrıntılar
Sürüm detayları
Oyuncular ve ekip
Yönetmen:
Olivier Assayas
Oyuncular:
Kristen Stewart
Lars Eidinger
David Bowles