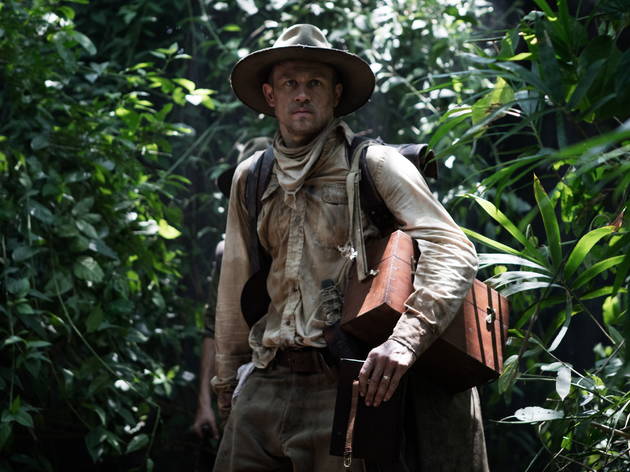 Time Out diyor ki
İngiliz bir kâşifin Amazonlarda geçen hikâyesi
Prömiyerini New York Film Festivali'nde yapan, Berlin Film Festivali'nin Özel Bölümü'nde de gösterilen 'The Lost City of Z', Amerikalı yönetmen James Gray'in son filmi. 'Little Odessa' (1994), 'Two Lovers' (2008), 'The Immigrant / Bir Zamanlar New York' (2013) gibi filmleriyle tanıdığımız Gray, bu sefer bir biyografi uyarlaması ile karşımızda. Başrollerinde Charlie Hunnam ve Robert Pattinson'ın olduğu 'The Lost City of Z', İngiliz kâşif Percy Fawcett'ın gerçek hikâyesini anlatıyor. Film, David Grann'in aynı adlı romanından uyarlanmış.
Charlie Hunnam'ın canlandırdığı kâşif Fawcett 20. yüzyılın başlarında Amazonlarda çıktığı keşif esnasında eski bir uygarlığın kalıntıları ile karşılaşır. Dönemin bilimsel otoritelerinin yerli halklara ön yargılı yaklaşmasına rağmen Fawcett'ın keşfinde ısrar eder…
Klasik hikâye anlatıcılığının tüm olanaklarından faydalanan film Berlin'deki gösteriminde, uyarlandığı kitapta yer alan tarihi ve kültürel detayları yeteri kadar kullanmadığı için eleştirilmişti. Beyaz bir adamın yerli bir uygarlığı keşfinin ideolojik olarak nasıl yansıtıldığı da yine tartışma konusu olmuştu. Tüm bunlara rağmen anlatım araçlarını kullanış biçimi, hikâyeye hizmet eden güçlü müzikleri ve Kuzey İrlanda ile Kolombiya ormanlarına ait etkileyici görselleri ile keşif hikâyelerini sevenlerin kaçırmaması gereken bir yapım.
'The Lost City Of Z' 21 Nisan'da vizyonda.
Ayrıntılar
Sürüm detayları
Oyuncular ve ekip
Yönetmen:
James Gray
Senaryo:
James Gray
Oyuncular:
Charlie Hunnam
Sienna Miller
Robert Pattinson
Angus MacFadyen