KyoChon 1991 August 14 Green Day promotion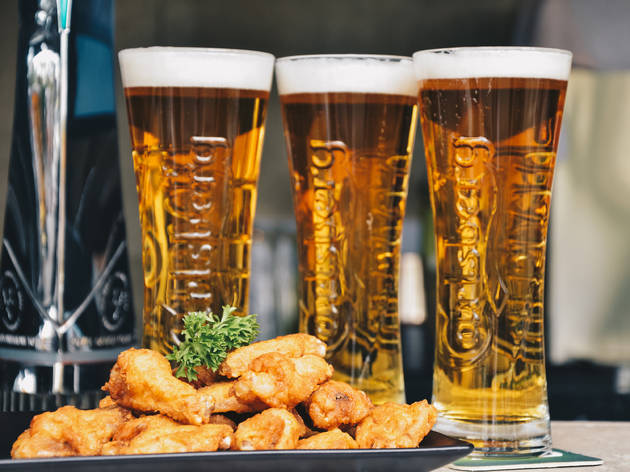 It's all about love every 14th of the month in South Korea, with different themes like Hug Day, Silver Day or Movie Day. This August, the theme is Green Day, and KyoChon's celebrating the day with their special promotion. Just wear a green top or bottom on Aug 14 and saunter in to a KyoChon outlet.
If you're at Pearl Shopping Gallery, you get a half pint of Carlsberg draught at RM5 for every whole full chicken order. At Genting SkyAvenue, it's RM8 for a Carlsberg draught half pint for every whole full chicken order. Meanwhile at Menara Hap Seng, you score a free bottle of Carlsbery Smooth Draught (quart bottle) for every Chi-Mek Set 2 order.