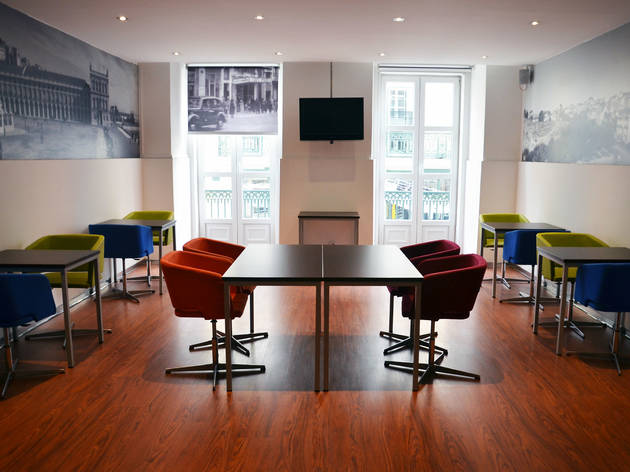 1/8
Fotografia: Matilde Cunha Vaz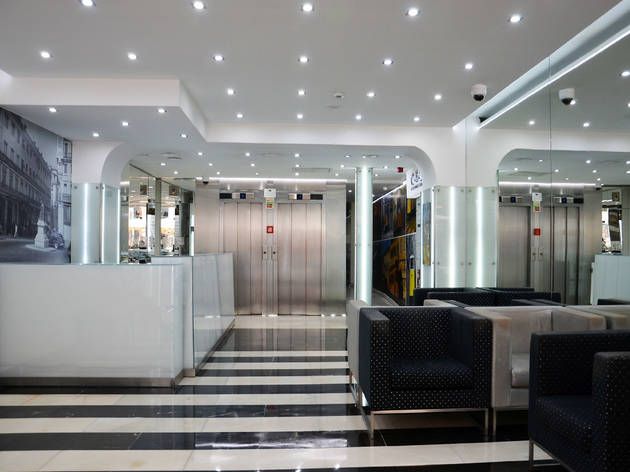 2/8
Fotografia: Matilde Cunha Vaz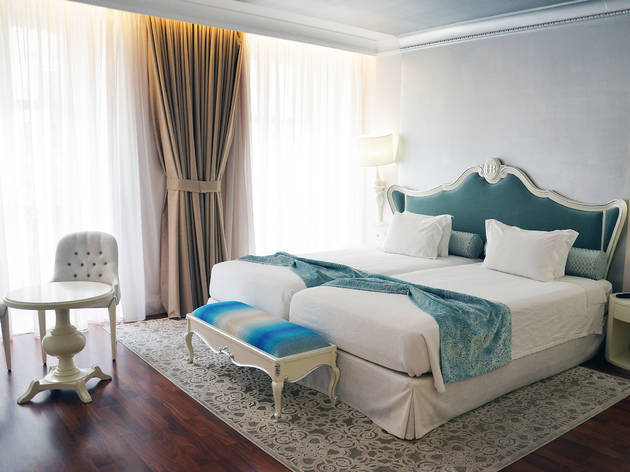 3/8
Fotografia: Matilde Cunha Vaz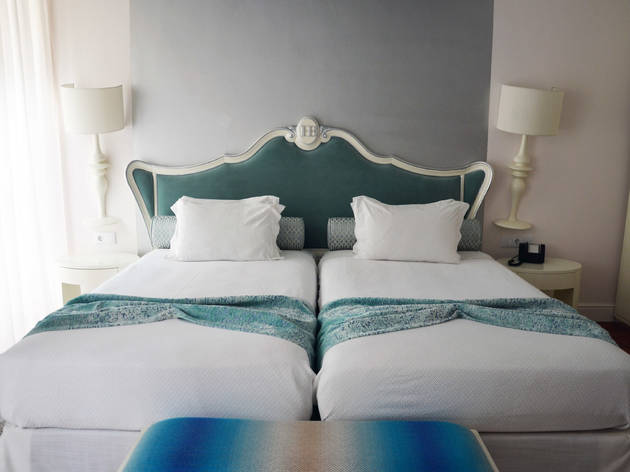 4/8
Fotografia: Matilde Cunha Vaz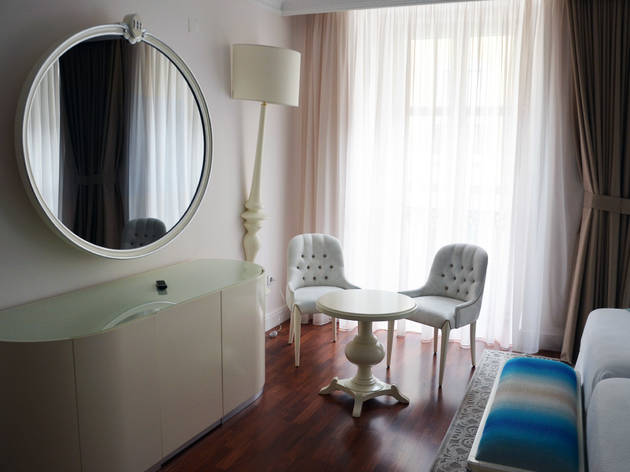 5/8
Fotografia: Matilde Cunha Vaz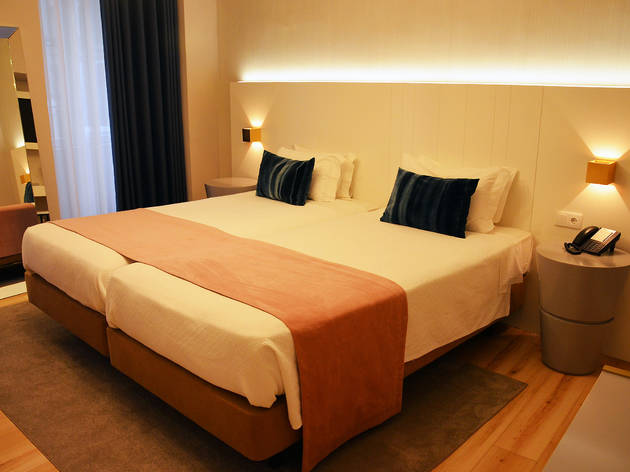 6/8
fotografia: Matilde Cunha Vaz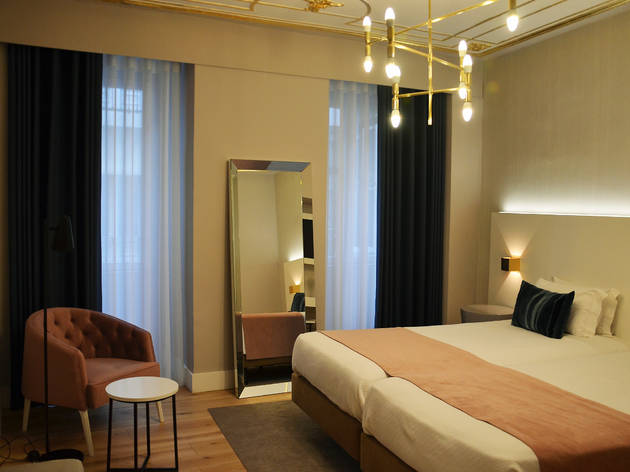 7/8
Fotografia: Matilde Cunha Vaz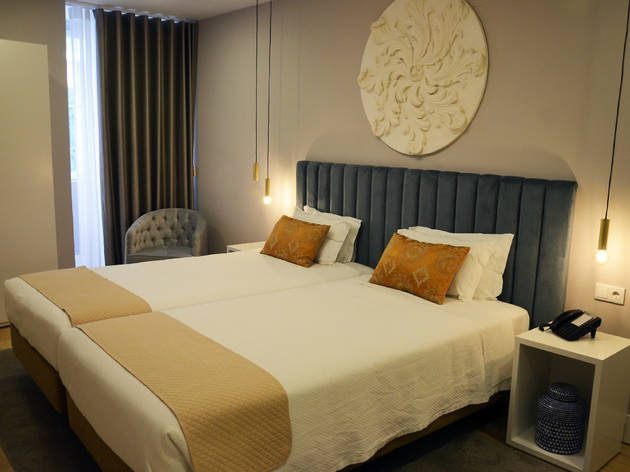 8/8
Fotografia: Matilde Cunha Vaz
From the outside, you can tell it is one of the Chiado's oldest buildings; from the inside, you will be left open-mouthed.
The lobby is unremarkable except for the excessive number of white lights that make it tricky to navigate a black-and-white striped floor, but when you get to the breakfast room you will be stunned by its magnificence: a ceiling with gold inlays, big chandeliers and a classic, almost monastic, atmosphere that has nothing to do with what you see on your way in. Maybe that eclecticism is behind the success of the Hotel Borges Chiado; or maybe it's the priceless location in the middle of the Chiado, right next to the legendary Bernard and Brasileira pastry shops (the latter has a famous statue of poet Fernando Pessoa). It is a very short walk from the Bairro Alto and the city centre. Its 96 rooms have different moods and vibes, classic and modern, some traditional, others a bit extravagant, with fur blankets and velvet armchairs. If your room is in the front of the building, your view will be of the busy Largo do Chiado. You won't see far, but that's a small price to pay for staying in the centre of the centre.
There is no restaurant in the premises, and no need for one either, considering how many dining options you have in the vicinities: you can dine fish at Sea Me, only five minutes away, or walk the same distance for a Neapolitan pizza at Mercantina. Breakfast is served buffet-style and there is a terrace with a bar to enjoy the sunny days.
Venue name:
Hotel Borges
Contact:
Address:
Rua Garrett, 108
Lisbon
1200-205

Transport:
Metro Baixa-Chiado or tram 28.
Price:
€€