The best Lisbon museums
Looking for a fix of culture but not a clue where to start? Here are ten of the top museums in Lisbon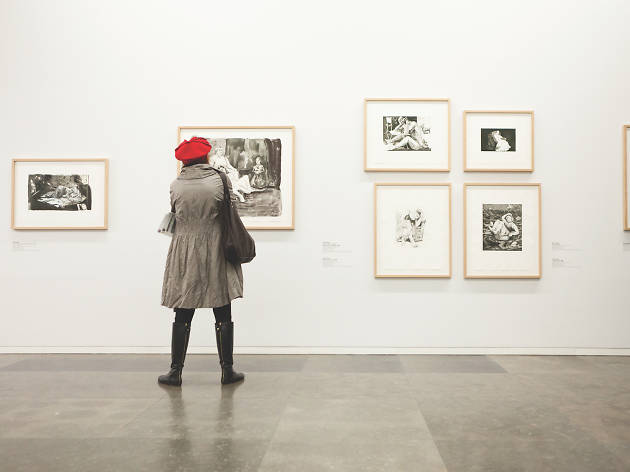 The best Lisbon museums
Whether seen from the top,
 the side or from the inside, Lisbon's new cultural space is a guaranteed jaw-dropper. The beauty and elegance of the structure, projected by the British architect Amanda Levete, matches perfectly with the modern and dynamic interior that promotes contemplation and dialogue about the works of art produced since the mid 20th century: over 250 national artists are part of this collection. The Museum of Art, Architecture and Technology invites artists, architects and intellectuals alike to think about the subjects and the tendencies of contemporaneity – inaugurated in October 2016, it intends to present over 20 new exhibitions per year.
See Utopia/Distopia, that uses
 Thomas Moore's most iconic book's 500th anniversary as an excuse to discourse about the state of things with the help of over 60 works of art (until August 21st ).
It's right at the centre of the commercial commotion and that's why it's the best place to give consumerism a break. Built where the old São Francisco da Cidade convent used to be, the museum has a prized and diverse collection, which reflects the movements and the artists from the second half of the 19th century and how it evolved – this means that you cannot only learn from Romanticism, Naturalism or Surrealism through paintings and sculptures, but you can also admire the videos and installation of Portuguese artists.
See A Sedução da modernidade,
 on display until April 15th of 2018.
 The paintings and landscapes are determinant for you to think about this particular epoch when the paintbrush was the chosen instrument for boldness and provocation.
Find more Lisbon museums
You might also like
At some point in the last years, Lisbon's graffiti artists upped their collective game. Now, pieces that once would've been cited as vandalism and whitewashed are worshiped as modern day masterpieces. Check out the work of some of Lisbon's most famous street artists with this tour.
Here's a top 5 pieces you must see – they're all permanent – whether you are visiting or living in Lisbon.