The best music festivals in Lisbon
There is nothing that says "Summer has arrived" quite like the upcoming season of music festivals in Lisbon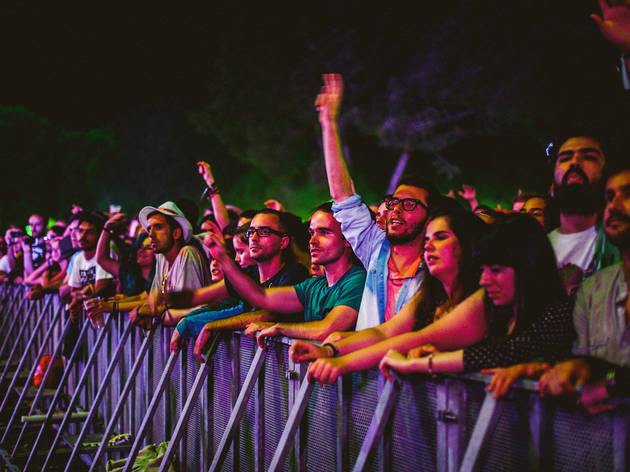 On stage you'll have renowned international musical artists as well as Portuguese, some of which are already quite popular outside our country.
Lisbonners have always known how to enjoy a great concert – and it usually involves a beer (or many) and a stunning sunset. But the word spread out over the last few years and other countries now also know the attributes of this musical Lisbon of ours, with a killer river view. This year, July will be the month to test the compliments that several British, North American, and Spanish periodicals have made, given that the best music festivals in Lisbon are taking place at the same time.
Need more reasons to go? Here are ten reasons to go to a music festival in Lisbon.
The best music festivals in Lisbon
The biggest stars will arrive first at NOS Alive, which is set to start July 6th. The festival is held in Algés – a short train or car ride will take you there —, and it attracts fans from all over the world. If, on one hand, it has great bands as headliners, on the other it presents less known musicians from more alternative and even experimental music genres.
Let's put some of those names out there. This year, 
on the main stage you'll have the British band Alt J and 
their compatriots The XX,
 who will be showcasing their newest single "I See You", as well as other highly danceable rhythms such as "Hold On"
 and "Dangerous". The Weeknd, Phoenix and the Portuguese band You Can't Win Charlie Brown are also headlining. On the following day, there's Foo Fighters and The Kills and on the last day, July 8th, you'll have the opportunity to see the legendary band Depeche Mode and rock's most recent hysteria, Imagine Dragons.
And the list continues, with several other artists taking up the stage: Fleet Foxes, Peaches, Savages, Warpaint, and Ryan Adams are already confirmed for these three days. The festival has also smaller stages with DJ sets and alternative Portuguese music – you can even listen to fado at NOS Alive. Unfortunately, the single day tickets and the three-day passes are already sold out.
Read more
On the following weekend there's Super Bock Super Rock, at Parque das Nações. Are you looking at the map? Yes, it's located at the other side of the city. With more than 20 years under its belt, it was once held at Meco beach but made its way back to Lisbon, to Parque das Nações – which are good news since you can get there quickly by tube or by bus.
The festivities will commence with Red Hot Chilli Peppers, the legendary band with three decades of history and several successful singles, such as "Otherside" or "Californication", that they'll probably play on July 13th. You also don't want to miss Capitão Fausto's young and audacious rock – this Portuguese band became the voice of a generation with songs that mix rock, psychedelic, and pop. The following day has as headliners London Grammar and Tyler, the Creator's hip-hop, and July 15th kicks off with Deftones and Foster the People. And that's not all, there are many more artists performing like Seu Jorge, Slow J, The Boogarins, and Tuxedo. The three-day pass costs 190€ and a single day ticket 55€.
Book now
Read more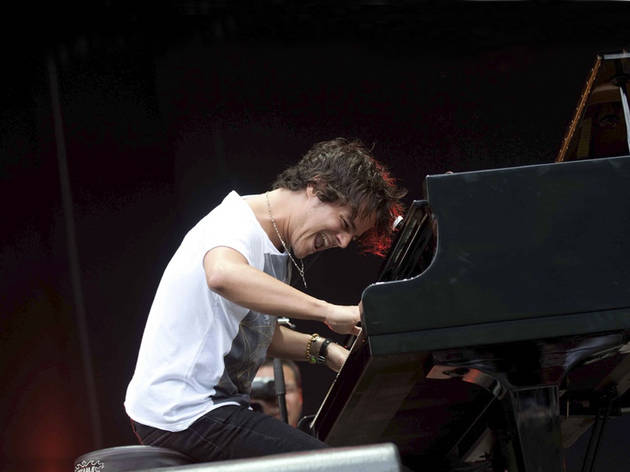 EDPCOOLJAZZ
After resting for two days, EDPCoolJazz begins with the right dose of relaxation. Every concert takes place in the outdoor areas of Oeiras (which is only a few minutes from the city): Parque dos Poetas and Jardins Marquês de Pombal take in Portuguese and international jazz, soul and pop artists. The 2017 edition starts July 18th with Rodrigo y Gabriela, a duo that mixes Jimi Hendrix, fusion jazz and flamenco. Renowned saxophonist Maceo Parker (that's right, the same saxophonist who played alongside the legendary James Brown all those years) is performing on the 20th and Maria Gadú will go on stage three days later with her samba, afro-beat, and funk. Brazil and its uniqueness are showcased in this singer's husky voice and the show she puts up. The blues and the sweet folk music of Portuguese singer Luísa Sobral are lined up for the 26th and the festival ends big (as it should) with Jamie Cullum reinterpreting Frank Sinatra as only he knows. Now let's do the math: ticket prices go as low as 25€ and as high as 65€, depending on the artist and type of seats you choose. Speaking of choices, have you made yours?
There's a lot more fun things to do in Lisbon