Where to eat in Lisbon the best bitoques
Steak + Fries + Egg = Bitoque. You might have never heard about this dish. See where to eat in Lisbon this traditional meal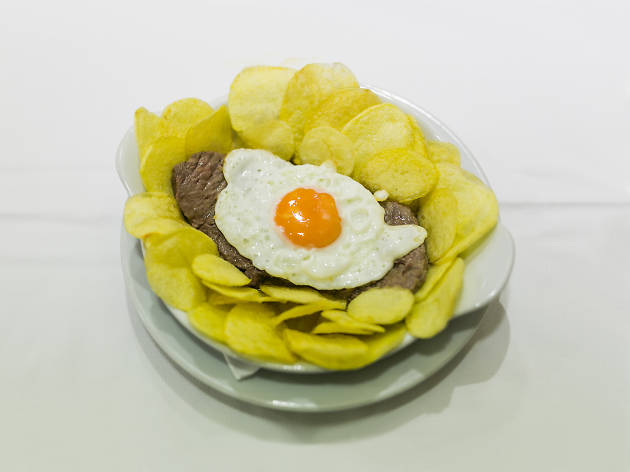 You might have never heard about this dish - it is a Lisbon original, after all. Bitoque is a fried steak served with an egg on top and fries on the side. It is a lifesaver of sorts for many Lisboners, sold at most diners and traditional restaurants. See where to eat in Lisbon the best bitoques.
Where to eat in Lisbon the best bitoques
You might also like
Some of these best Lisbon restaurants are new, some have been going for years. What they all have in common is great food, ambience and service.
Here it is, a countdown of Lisbon's most coveted plates. No more need to agonise over the menu; dive straight in as we reveal dishes to die for at Lisbon's best restaurants and cheap eats.
The burger bandwagon rolls on and on. We've seen the rise and fall of hot dogs, ribs and kebabs, but the cravings for burgers in Lisbon never seem to die. Here, in our humble opinion, are the best burgers in town. Do you agree with the choices?