Fun things to do near Lisbon: visit Sintra
Hills, hidden beaches, palaces, a historic town centre that is a picture postcard and a mystical aura that you won't find anywhere else. So hit the road and visit Sintra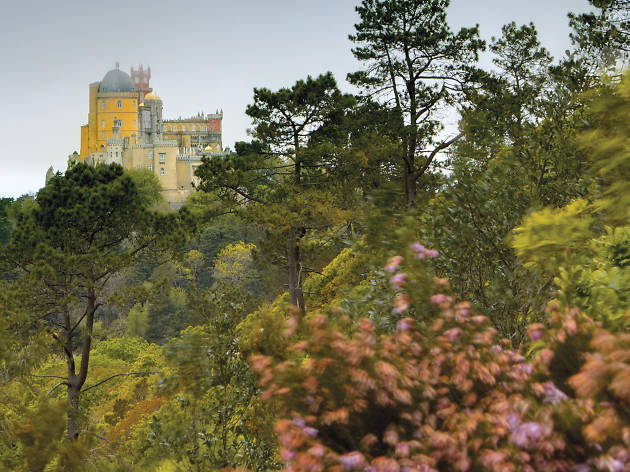 By

Time Out Lisbon editors
|
There are loads of great options for day-trips from Lisbon. Sintra, with its fine architecture, significant monuments and museums and hidden treasures, is maybe the best choice for you if you are looking for some out-of-town hours. So save one day on your schedule, put on your hiking boots and visit Sintra, less than one hour away from Lisbon. You won't regret it – scout's honor!
Recommended: Sintra and Cascais group tour
Fun things to do near Lisbon: visit Sintra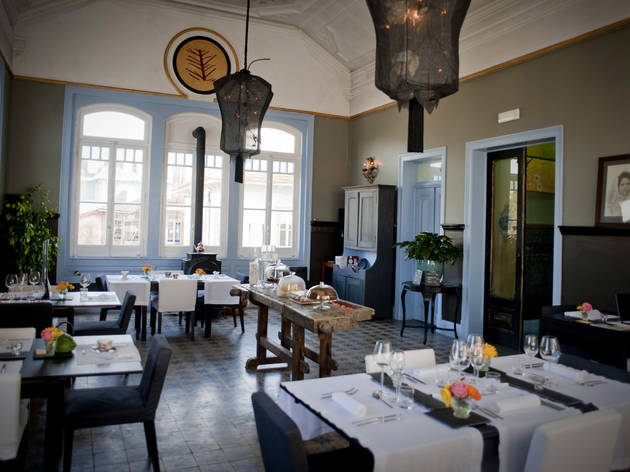 Fotografia: Arlindo Camacho
Café Saudade: One of the cosiest places in town, good for brunch, an afternoon snack or a light lunch, with sandwiches, salads and toasties. The place is renowned for its scones, toasted rustic bread and range of teas. Whatever you order here, note that the servings are huge. Avenida Miguel Bombarda, 6.

A Raposa: A pretty restaurant with products on display, where you can choose from traditional Portuguese dishes or others with more global influences. The same man welcomes you, cooks and serves. It's a one-man show that deserves applause. Rua Conde Ferreira, 29.

Adraga: A restaurant that takes its name from a beach (Praia da Adraga), sited right down by the sand, this place a must if you love fresh fish and seafood. Booking ahead is also a must here. Estrada da Praia da Adraga, 143.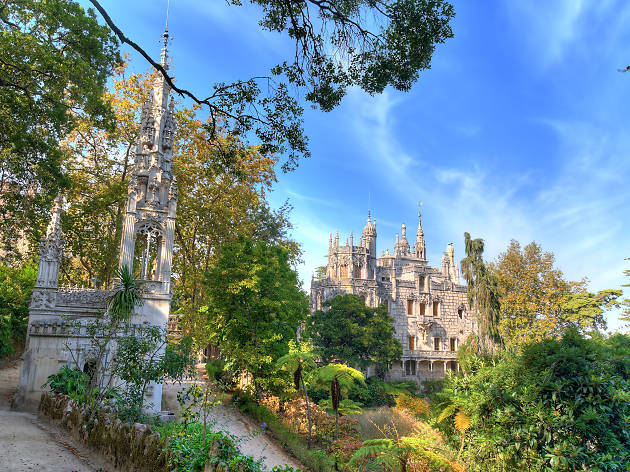 ©DR
If you only have the energy and time to visit one of Sintra's various palaces, go for the Parque e Palácio da Pena. The building itself is a masterpiece of 19th-century Romantic architecture, with a unique view of the town (and ocean). The palace grounds are also gorgeous: full of lush corners, they harbour dozens of different species and are very well cared for.

If you like walking, here is a fine programme for you. Drive up into the hills towards Peninha, park the car and then walk up to the Santuário da Peninha, a hilltop shrine that is one of area's most magical spots. Now all but abandoned, it is lovely all the same, and has an incredible view over Cascais and Guincho beach.

If you've come with the kids, visit the Chalet e Jardim da Condessa D'Edla, a Swiss-style chalet and garden that could be a film set for Snow White and the Seven Dwarves. There are ponies and carriages on hand if you want a ride.

For the full flavour of the town's mysticism, step into the Quinta da Regaleira, built as a private house at the beginning of the 20th century and set in wonderful gardens that are dotted with quiet glades and secret passages, as well as a Masonic initiation well.
Fotografia: Ana Luzia
Sintra has two pastries that are almost as much monuments as the town's palaces and castle. One is the travesseiro, sold at Piriquita (Rua das Padarias 1/7); it is a real calorie bomb made up of sugar, eggs and very fine flaky pastry that falls apart as you eat it. The other is the queijada, the most famous of which is sold at the Fábrica das Verdadeiras Queijadas da Sapa (Volta do Duche 12). It is a compact tartlet, not quite as sweet as the travesseiro, but just as addictive.

A Secret: Praia da Ursa, a beach near Cabo da Roca, the headland between Cascais and Sintra, requires some effort and a head for heights to get to. But it's worth it.
Get away from the city
Some are perfect for families, others are little havens for couples or even paradise for surf lovers. But all of them put together stand amongst the most beautiful beaches you can find in our country and in the world. And they're only a few moments away from Lisbon. From Cascais to Sintra or Arrábida, here are the most beautiful Lisbon beaches.
Portugal is a small piece of land which makes everything near comparing to big countries like the United States or Brazil. But although we're a tiny rectangle in western Europe there is a lot to see within this small area. So if you are in Lisbon or are planning to come here, you should definitely consider some day trips from Lisbon, for two or three days. And, believe us, there are loads of great options which makes it hard to choose. With that in mind, we've selected for you the best getaways from Lisbon. Pick one! Recommended: The most beautiful Lisbon beaches