Heads up! We're working hard to be accurate – but these are unusual times, so please always check before heading out.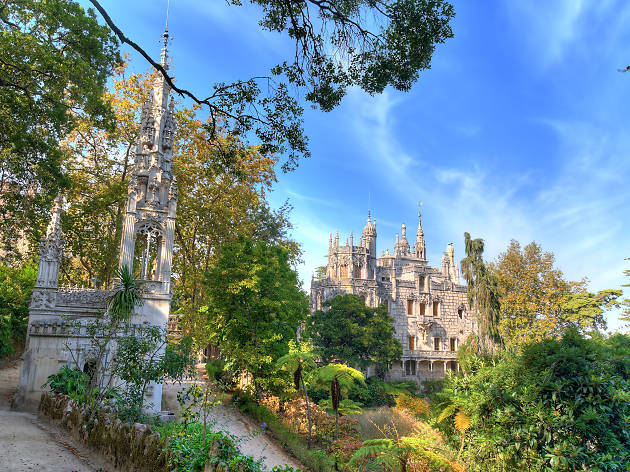 The best things to do in Sintra
Hills, hidden beaches, palaces, a historic town centre that is a picture postcard and a mystical aura that you won't find anywhere else. So hit the road and visit Sintra
Sintra is a postcard. A postcard full of places cramming with tourists, of course, but also of quiet places to contemplate. And, above all, many tables to rest from the tour and refill your energy. With its fine architecture, significant monuments and museums and hidden treasures, is maybe the best choice for you if you are looking for some out-of-town hours. So save one day on your schedule, put on your hiking boots and visit Sintra, less than one hour away from Lisbon. You won't regret it – scout's honor!
Recommended: Sintra and Cascais group tour
The best things to do in Sintra
More of Sintra
Some are perfect for families, others are little havens for couples or even paradise for surf lovers. But all of them put together stand amongst the most beautiful beaches you can find in our country and in the world. And they're only a few moments away from Lisbon. From Cascais to Sintra or Arrábida, here are the most beautiful Lisbon beaches.
Is anyone there? This is the key question of almost every horror fiction and one of the sentences to avoid in haunted houses in real life (in movies it is usually a fatal mistake). Just because you should not risk it, even if you do not believe in witches, you know ... "they do fly on brooms!" From the center of Lisbon to Sintra, we made a special itinerary of sites that may be considered unfit for more impressionable souls. Even if they are full of people, the ghosts and the spirits wander around and no corner of the street is totally safe.