The best neighbourhoods in Lisbon
Here is an X-Ray of Lisbon's main districts, to help guide your trip to the city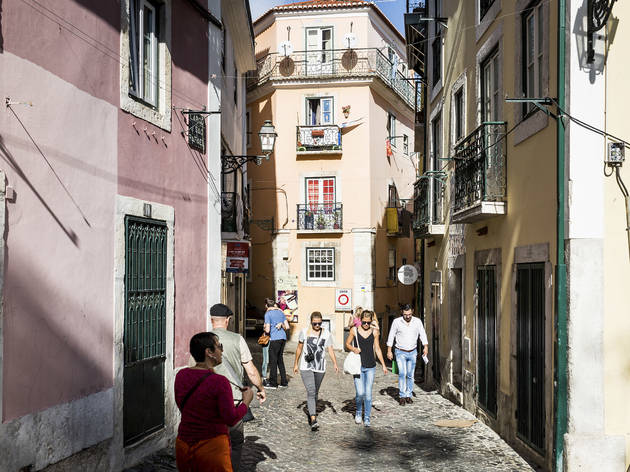 If you picked Lisbon for your holidays – hey, great choice! – and still don't know what to visit, you've just arrived at the right place. On the list below we show you the best neighbourhoods in Lisbon and the things to do in each one. Enjoy your stay!
The best neighbourhoods in Lisbon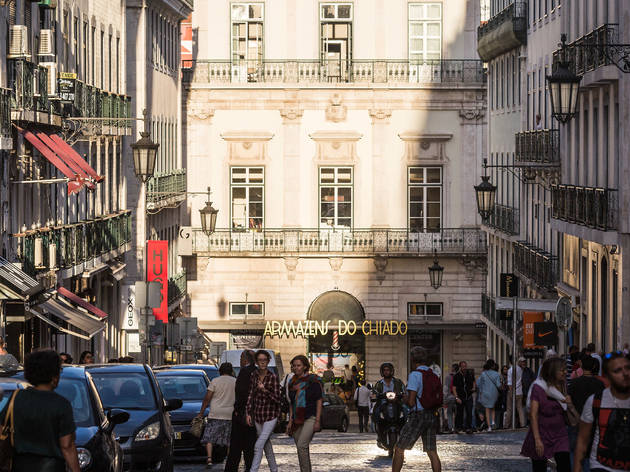 Chiado
The heart of the city. A fancy area, once a gathering point for Lisbon's major intellectuals and still the hub of its most elegant restaurants, its main theatres and its most luxurious cafes. Next to some significant addresses, such as the world's oldest bookstore, you will find multinational brand stores, all of them with a cool look.
Ideal for: those who want to discover Lisbon's prime locations.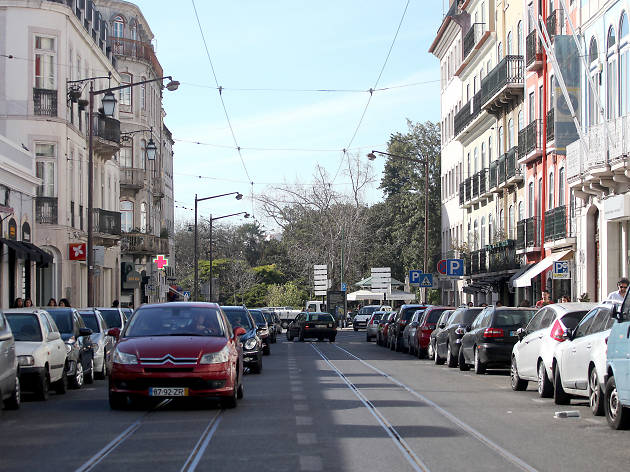 Príncipe Real
The city's best known fashion designers have their stores here, and this is also where you will find the most trendy restaurants, the most popular kiosks – it is the ideal place for those who want to see and be seen. Life starts early at both shopping palaces in the neighbourhood, then moves on to lunch or coffee at a view point with one of the city's best panoramas, and evenings bring drinking (and further shopping).
Ideal for: Those looking for the city's cool side.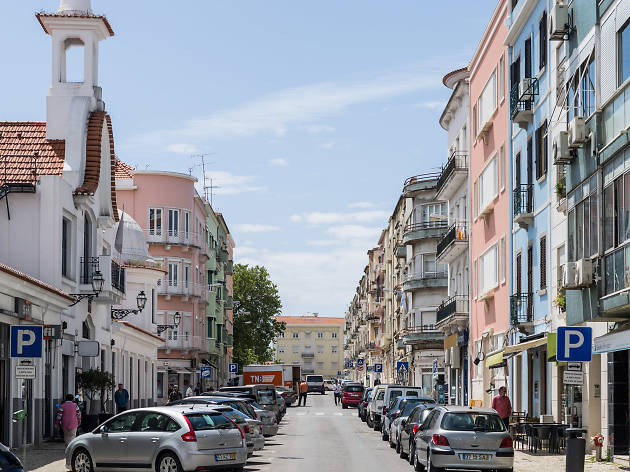 Campo de Ourique
Locals quip that in Campo de Ourique you will only find stroller-pushing young newlyweds or the elderly. There issome truth in that. This is perhaps the most family-oriented part of Lisbon, full of good pastry shops, kids' clothing stores, fine grocery shops and a bunch of decently-priced restaurants. At the heart of this neighbourhood you will find a garden with a kiosk where you just have to stop for a drink.
Ideal for: People with kids and/or looking for a quiet time.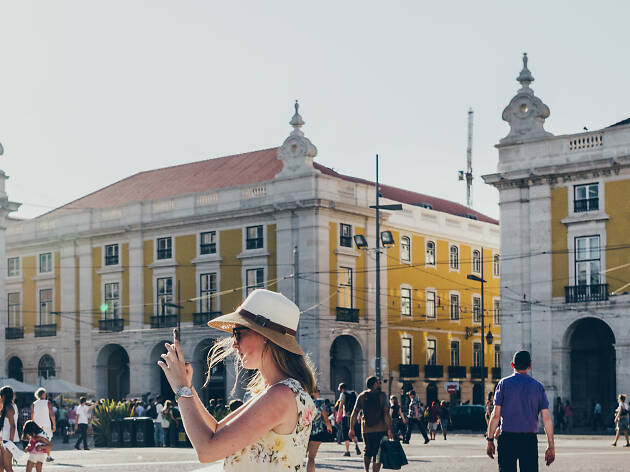 Baixa
Downtown ("Baixa") is where our visitors usually begin their trip. It is not a bad place to start. Downtown was fully rebuilt after the 1755 earthquake along a pattern of long streets, each devoted to a business (shoemakers, jewellers, saddlers), an era of which only a few traces remain. Watch out for traps, though. What kind of traps? Menus with pictures, waiters vying for your attention, codfish balls with Serra cheese in it.
Ideal for: walking on plain surfaces,mixing tourism and shopping.
Cais do Sodré
No neighbourhood underwent such a transformation in recent years. In past decades, Cais do Sodré was mostly known as something of a red light district, but little remains of that reputation. About four years ago, the neighbourhood began having cool bars, fancy restaurants and pretty stores, and it became a major nightlife hangout.
Ideal for: party people.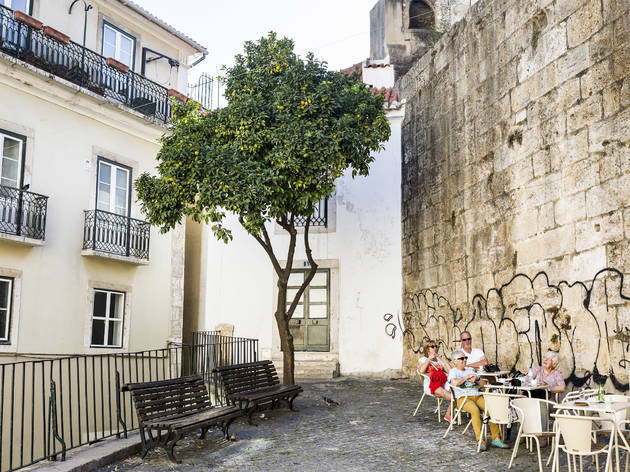 Alfama and Sé
Lisbon's oldest district, where once Arabs, Visigoths and Romans lived. You will find traces of all of them here. The very narrow streets and its tiny houses are permeated by Lisbon traditions – sardines grilling in the open air, fado played in several street corners. But there is also something new, in the guise of a wave of new restaurants, especially in the Sé district, which you should get to know. This is also a good place to buy local crafts.
Ideal for: those seeking history and tradition.