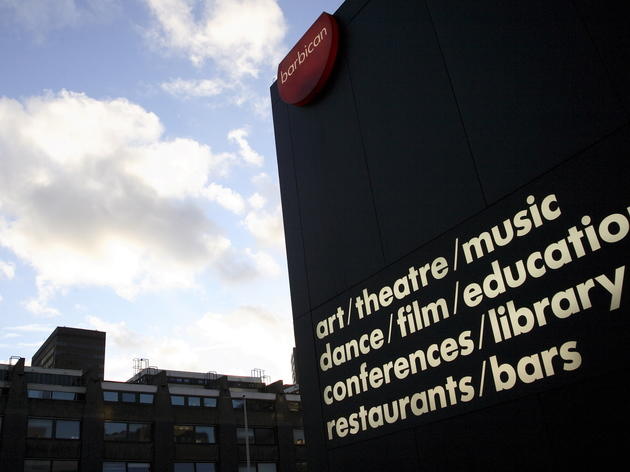 1/7
Tove K Breitstein / Time Out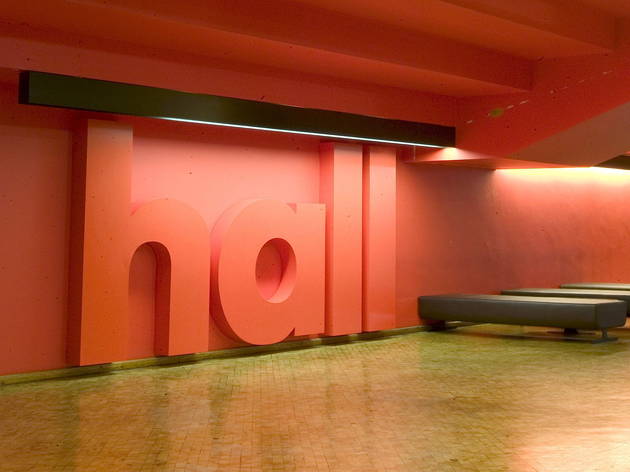 2/7
Rob Greig / Time Out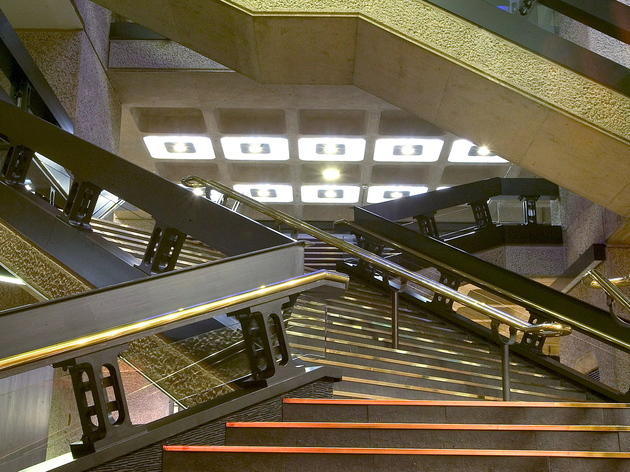 3/7
Rob Greig / Time Out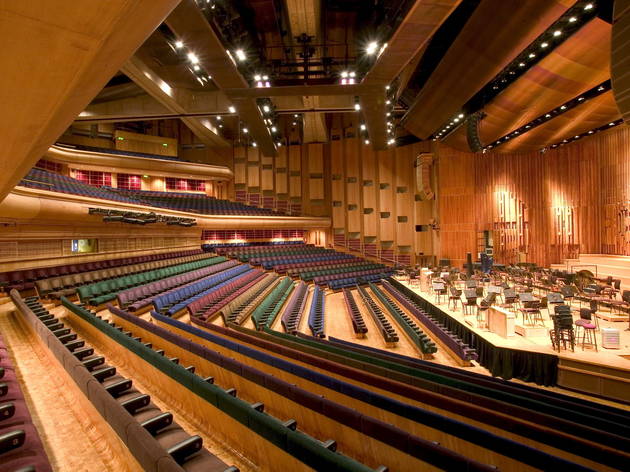 4/7
Rob Greig / Time Out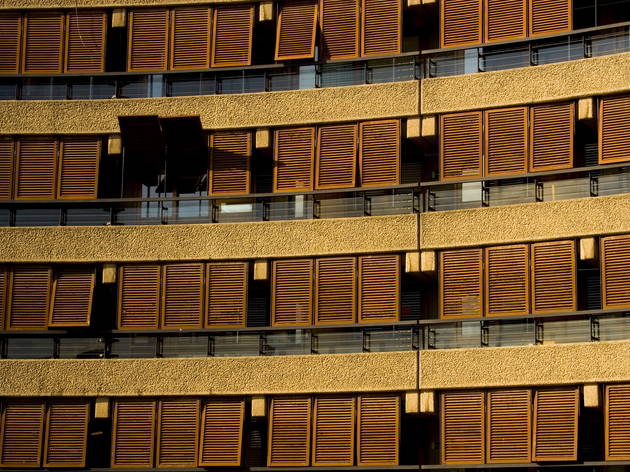 5/7
Nigel Tradewell / Time Out
6/7
Tove K Breitstein / Time Out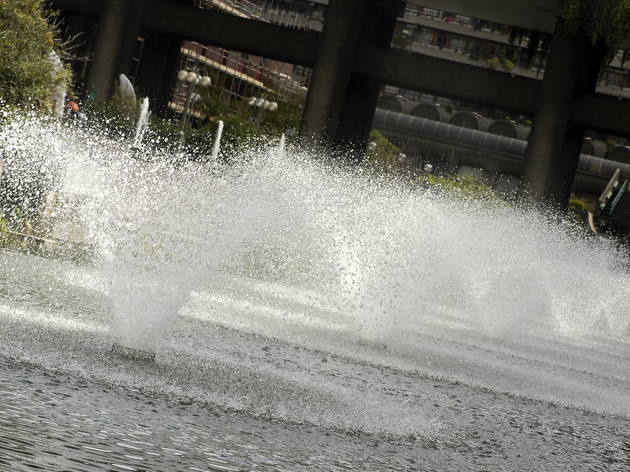 7/7
Andrew Brackenbury / Time Out
The UK's leading international arts centre
The Barbican Centre, a vast concrete estate of 2,000 flats and a leading arts complex, is a prime example of brutalist architecture, softened a little by time and rectangular ponds of friendly resident ducks. The lakeside terrace and adjoining café are good spots to take a rest from visiting the art gallery, cinema, theatre, concert hall or library within the complex. The art gallery on the third floor stages exhibitions on design, architecture and pop culture, while on the ground floor, the Curve is a free exhibition space for specially commissioned works and contemporary art. At the core of the music roster, performing 90 concerts a year, is the London Symphony Orchestra (LSO). The annual BITE season (Barbican International Theatre Events) continues to cherry-pick exciting and eclectic theatre companies from around the globe. The Barbican regularly attracts and nurtures experimental dance, and the Pit Theatre is a perfectly intimate space.
Find out more about the past, present and future of the Barbican with our complete guide to the Barbican Centre.
Venue name:
Barbican Centre
Contact:
Address:
Silk St
London
EC2Y 8DS

Opening hours:
Centre Mon-Sat 9am-11pm; Sun noon-11pm. Art Gallery Mon, Tue, Wed, Sat, Sun 10am-6pm; Thu, Fri 10am–9pm. The Curve Mon, Tue, Wed, Sat, Sun 11am–8pm; Thu, Fri 11am–9pm
Transport:
Tube: Barbican
Do you own this business?
The Pixar crew have been smugly ensconced as kings of their computer-animated castle for a while now, secure in the knowledge that while the other animation houses – with their sass-talking sloths and farting ogres – might amuse the little 'uns fo...

Read more

The 3D bandwagon keeps rolling with this smart, muscular, animated adventure. On a remote North Atlantic island, the Viking population is suffering harassment from swarms of marauding dragons, until geeky son-of-a-chief Hiccup finds an injured dra...

Read more

A sweet, deeply personal portrayal of female adolescence that's more attuned to the bonds between girlfriends than casual flings with boys, writer-director Greta Gerwig's beautiful 'Lady Bird' flutters with the attractively loose rhythms of yout...

Read more
Yto Barrada: Agadir review

An earthquake has rocked the city of Agadir. Its buildings have crumbled, its people are wandering the streets in shock. How do you rebuild after disaster and tragedy has struck? That's the question at the heart of a 1967 novel by Mohammed Khaïr-Eddine...

Installation

Until Sunday May 20 2018

Picnic at Hanging Rock

Australia's Malthouse Theatre and Black Swan State Theatre Company call in at the Barbican with this stage adaptation of the cult novel – later made into a film – about three schoolgirls and their teacher who inexplicably vanish after taking a picnic...

Drama

Until Saturday February 24 2018

Another Kind of Life: Photography on the Margins

Capturing the lives of people living on the fringes of society all over the world, this diverse exhibition features the work of 20 photographers working from the 1950's to today. A cast of outsiders is documented in both gritty street photography and...

Photography

Wednesday February 28 2018 - Sunday May 27 2018

Smile Upon Us, Lord

Legendary Russian theatre company Vakhtangov State Academic Theatre returns to the Barbican with this adaptation of two novels by the Lithuanian-born writer Grigory Kanovich. Rimas Tuminas's dreamlike, highly visual production follows the lives of three...

Drama

Wednesday February 28 2018 - Saturday March 3 2018

Time Out Readers' Evening: 'Another Kind of Life' at the Barbican

We've organised an exclusive evening with the Barbican that gives Time Out readers the chance to be among the first few people to see this groundbreaking exhibition. From 6pm to 6.30pm, there'll be a private drinks reception in The Garden Room where you'll...

Photography

Friday March 2 2018

Show more
You may be interested in:
Average User Rating
4.3 / 5
Rating Breakdown
5 star:

14

4 star:

22

3 star:

1

2 star:

1

1 star:

0
The barbican is fabulous - one of those establishments that embraces all art forms, making them accessible to everyone. I've seen Waiting For Godot here, the ballet, Winton Marsalis.. I think your soul is made richer just standing next to that beautiful concrete slab by osmosis!
Love this building. Plenty of exhibitions plus concerts and cinemas. Many places to have food so you can spend all day there. Nice terrace to have lunch in a sunny day
The Barbican is always worth a visit if you are in the area, regardless of what's on. It's a beautiful complex which has so much to see, both inside and outside. I always wonder who lives around the Barbican as I understand the apartments / flats that surround it are housing designers / artists / locals which adds to its community feel.

This brutalism monster might seem scary on the first visit but the more you see it the more you love it! Ageing has definitely made it more special and in combination with the new activities it hosts, it's one of the most important cultural centres London is offering. Any kind of art exhibition can be found here from time to time, as well as theatre, music and cinema shows. And all of them always carefully selected and with special prices for young and older people. Even if you're not interested in anything that's on, visiting is still an experience itself -as it feels like a journey to the past- and you can always enjoy sitting at the ground floor cafeteria by the ponds or even next to them when it's sunny!
I would love to do a gig here as this is London's answer to Carnegie hall on 7th Avenue. It is however sad to read the comments from the dissatisfied bride below. So anyone getting married in London should have a look at recommended venues: www.youtube.com/watch?v=DIB4nvvLkNk Notwitstanding, the Barbican does other things very well and is worth a visit.
I love going to shows, the art gallery and cinema here. Really cool 60s building.
I had a lovely wedding, the location was spectacular and I had a fantastic day as did all my guests. It ended rather abruptly though with the music being turned off at 11 on the dot. I can hardly complain, but I do have some serious complaints regarding the service. The food at the wedding was a much lower quality than what I was served at my tasting. The appetiser, which had been lovely at the tasting, held no resemblance to what I was served at my wedding and the creme brulée instead of being luscious and creamy as it had been at the tasting, was a stiff gelatine. After the wedding the staff didn't pack up my crockery hire correctly which made me lose my deposit and they were completely unremorseful about it, ignoring my emails and not helpful at all. The cherry on top of the cake, 2 months after the wedding, after we had settle all accounts the wedding planner started bothering us for another 600 pounds. We had spent the budget, the invoices had all been settled and he was haggling us for more money. Quite unprofessional.
So looking forward to Blaze...thanks to the Big B!