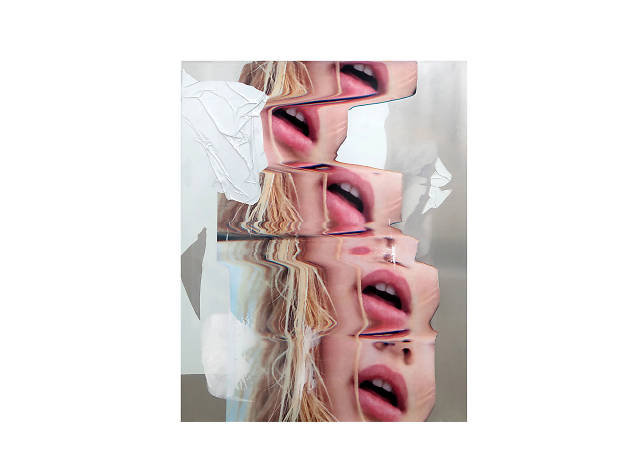 Time Out says
Friendly warning! We're working hard to be accurate. But these are unusual times, so please check that events are still happening.
'Gush' by Hannah Perry is, quite rightly, an outpouring. Of grief, of love, of disbelief and uncertainty. It's a torrent of emotion given semi-solid shape, a lump of wibbly-wobbly heart-felt jelly on a plate.
Staged in a few artfully distressed rooms (paint peeling just-so) at Somerset House, the exhibition is made up of four artworks: a multi-channel video piece, a painting and a screen print on aluminium, and a large sculptural installation.
As a show, it's a bit slight. Hung together on one wall, the painting and screen print seem like a curatorial afterthought. The main attractions here are the video work and installation.
And, to be fair, they probably still would be even if there were 20 more artworks on show. The raw inspiration for Perry's latest creations is the suicide of her best friend and artistic collaborator, Pete Morrow, and it's these larger works that really communicate the fragility of mental health.
Projected onto a curved stretch of material, the five-channel video is a montage of everyday scenes punctuated by words, thoughts and memories. Studenty snapshots of Macbooks, bongs, wine glasses vibrating in a club and the view from a Peckham flat above Rye Lane Market bob about on the screen so that the familiarity is soon replaced with seasicky strangeness. The vertigo that overwhelms when everything is normal… until it's not.
'Rage Fluids', meanwhile, is a giant snake of grapefruit pink car body wrap backed by subwoofer speakers pulsing low-frequency vibrations through the super-thin metal. It's a scarily adult version of a fairground mirror, one that sends ripples through your reflection until you're a blur of metallic somethingness. It's a powerful evocation of loss, and of being lost, and as the 'you' in reflection is moved, the 'you' standing in the gallery starts to be as well.
Details