Pick Me Up: Graphic Arts Festival 2013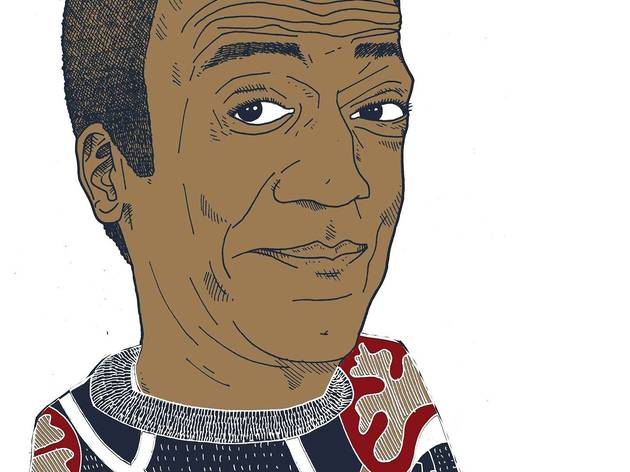 1/10
© Dan Button, member of the Hero of Switzerland collective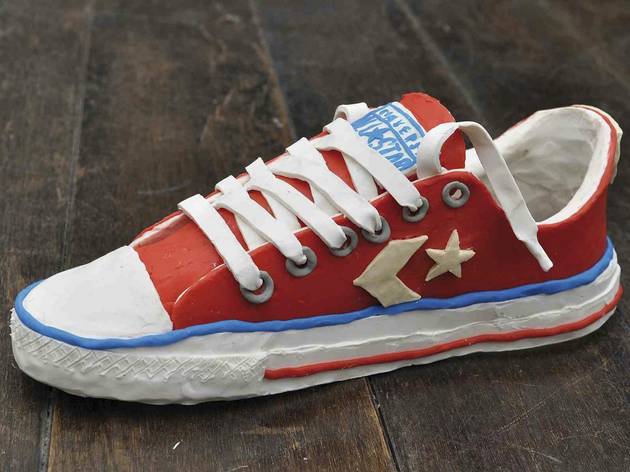 2/10
© Alexandra Bruel, represented by Handsome Frank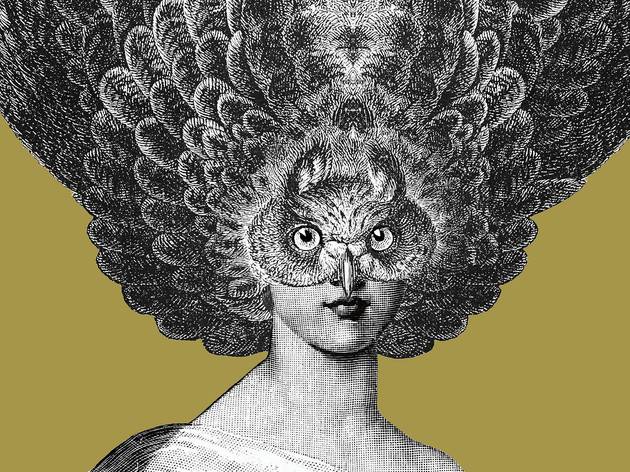 3/10
© Dan Hillier, represented by Nelly Duff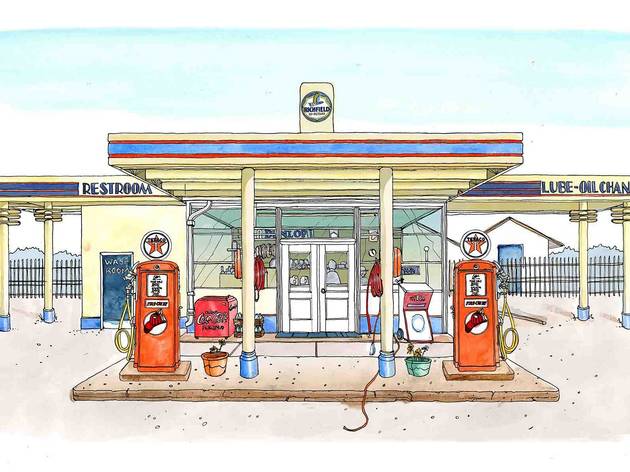 4/10
© Emma Kelly, represented by Handsome Frank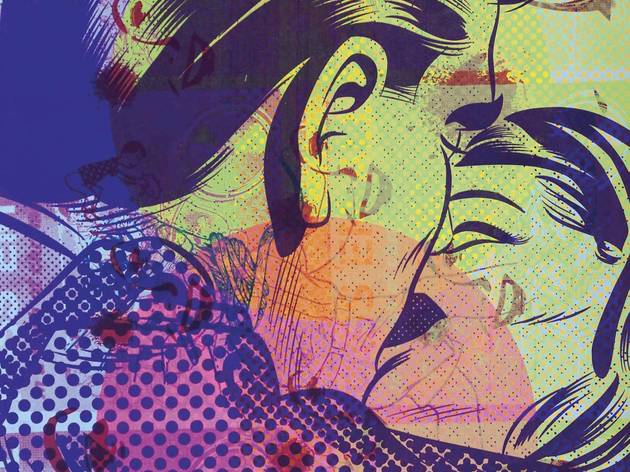 5/10
© Fatherless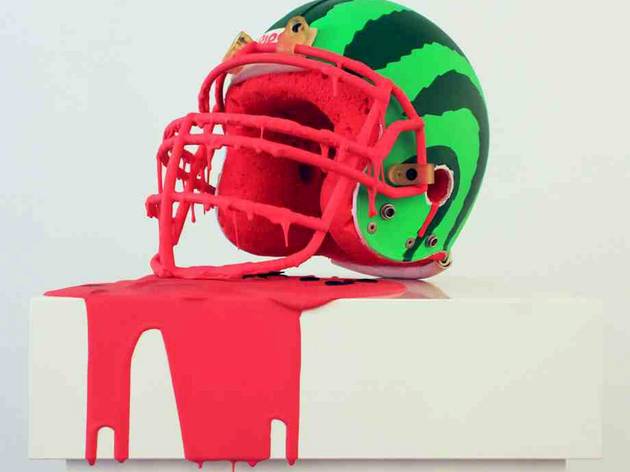 6/10
© Mark Ward, represented by Beach London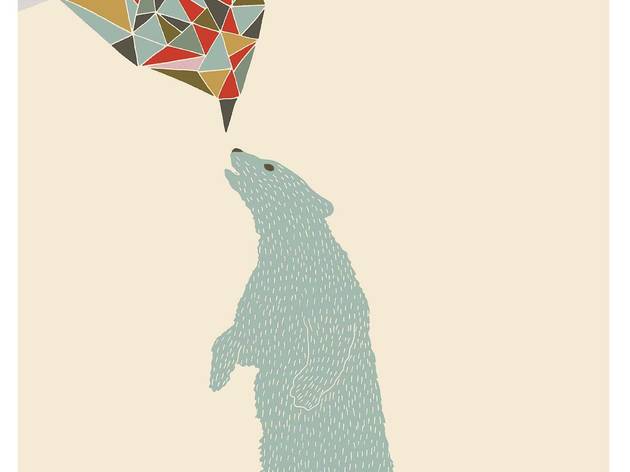 7/10
© Hello Marine, member of the Unlimited Editions collective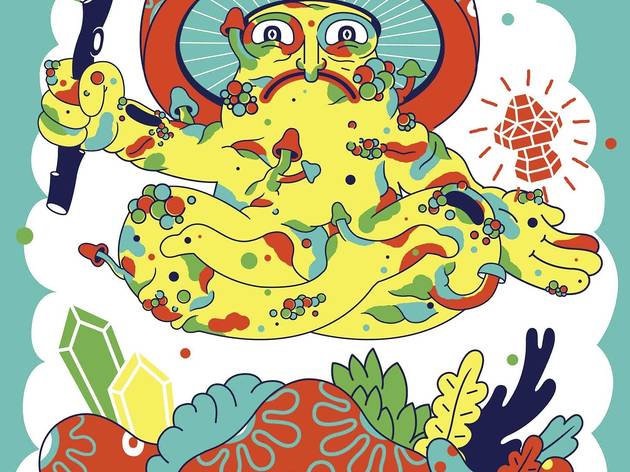 8/10
© Rob Flowers
9/10
© Anna Lomax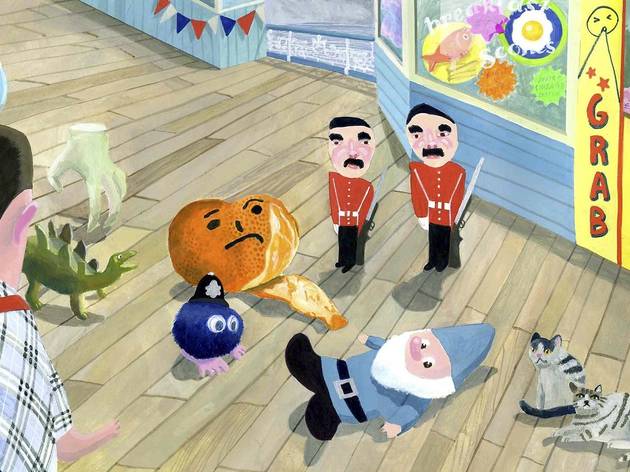 10/10
© Adam Graff, represented by Handsome Frank
For all the high-profile names involved, there's an informal art-school vibe to this annual festival celebrating graphic design in all its manifestations. That's thanks, partly, to the rambling spaces of the Embankment Galleries at Somerset House and to a lively programme of activities designed to spark visitors' own creativity, alongside the events aimed at those for whom illustration is their bread and butter. 
Graphic art and design galleries, collectives and publishers will customise those interconnecting spaces to create exciting studio environments in which they'll sell a wide range of work by artists and illustrators from around the world. And while some of the work on sale is by established artists, there's plenty by emerging talent at more affordable prices.
A highlight of this year's festival is the Children's Choice Weekend (April 20 and 21) which will feature a Shaun the Sheep model-making workshop with the Aardman animation studio. Also likely to prove popular are activities with 'The Gruffalo' illustrator Axel Scheffler. There are storytelling sessions for younger children, while older kids lucky enough to snag a ticket for the illustration workshop will get inspirational one-to-one advice from Scheffler. Who knows, a few years down the line they could be leading workshops here themselves…
There's plenty for adults too, including late-night openings on both Thursdays of the festival's run (for any fans of out-there nail art with a fiver to spare, there'll be a pop-up nail bar staffed by artists Anna Lomax, Katie Scott and others on the opening night). Worth looking out for is Alan Kitching's drop-in letterpress printing workshop (Friday April 19 11am-5pm). Then there's the Portrait Booth manned by the comedy cartoonists behind cult Channel 4 series 'Modern Toss', which will be set up on the closing day. Also on April 28, for the more potty-pencilled among our readers, there's the chance to make a contribution to the Modern Toss F***yeux Tapestry: a world record-breaking attempt to create the longest cartoon ever, with the highest number of profanities. Blimey, how can you fx!@ing resist?
Sara O'Reilly
The opening hours are daily 10am-6pm, with late night opening on Thursdays until 10pm. Last admission is 45 minutes before closing time.