Random International: Rain Room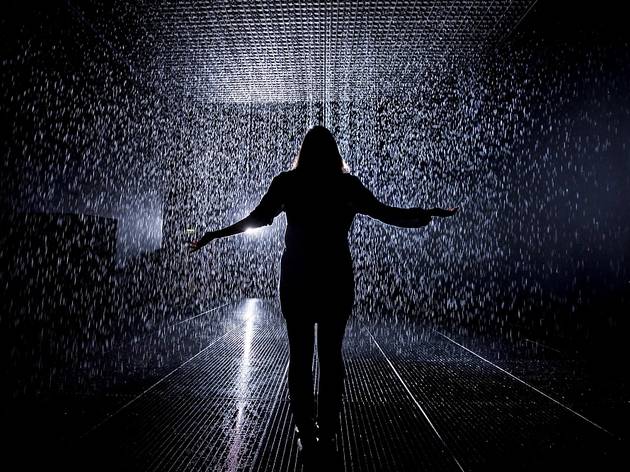 With the soggy summer we've just been through you might have thought that we would all have had enough of wet weather but the two-hour queues to stand in this indoor, rain-based installation are proving otherwise.
The trick of course is that due to the special sensors built into designers Random International's structure, as the water pours down from the ceiling at the end of the darkened Curve gallery, you can stand in the middle of the shower and not get wet. In fact you do catch one or two drops, and you'd feel a few more if you moved too quickly for the sensors to detect you, but essentially it's like being in the rain with your own invisible umbrella.
Although numbers are restricted to 8 in the actual rain at any one time, one can't help feeling that to experience the full effect you really need to be in there on your own. It's on until March next year though, so pick the right moment and you might just get to weather your own personal storm.
Venue name:
Barbican Centre
Contact:
Address:
Beech Street
Barbican
London
EC2Y 8AE

Transport:
Tube: Barbican; Rail/Tube: Moorgate
Event phone:
020 7638 8891