Renaissance to Goya: Prints and Drawings From Spain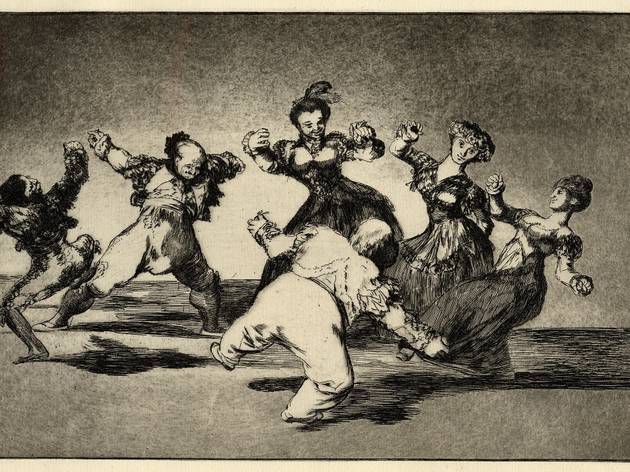 If you've never experienced the secluded, scholarly atmosphere of the British Museum's prints and drawings room, then don't defer a visit to the delights of its low-level lights any longer. Spain was not especially renowned as a hotbed of the graphic arts, especially in the centuries when it lagged behind the artistic flowering of Italy and the technical superiority of the Low Countries. Some Spanish Old Masters stand out in the BM's early displays, but not until Murillo's heartbreaking Saint Francis in black robes and skin-toned red chalk (1665) do we get anything approaching transcendent. At the other end of the scale, but no less captivating, is José de Ribera's 'Large Grotesque Head' (1613), complete with disturbing tumourous protuberances.
All the great themes of Iberian culture are here: religious fervour, dramatic passion bordering on violence and, of course, bullfighting. Long before Pablo Picasso picked up a pencil it was Francisco de Goya who blazed a trail in etching, aquatint and ink – his aptly titled 'Dreadful Events' (1816), depicting the carnage wreaked on the front rows of a Madrid bullring, will haunt you in a way that Pablo's images of tauromachy never will. Perhaps the 'Disasters of War' and 'Caprichos' are too well known to shock still (now that the Chapman Brothers have defiled sets of these prints, passing even Goya's depths of depravity), yet an astonishing 'Blind Guitarist' and the phantom-filled 'Disparates' series are fresh reminders of his unsurpassed abilities as a truth-teller and satirist. It's no coincidence that his name is in the title, because Goya's utter pre-eminence in the field of drawing and printmaking after 1750 ensures that Spain eventually gets the last laugh over its European neighbours.