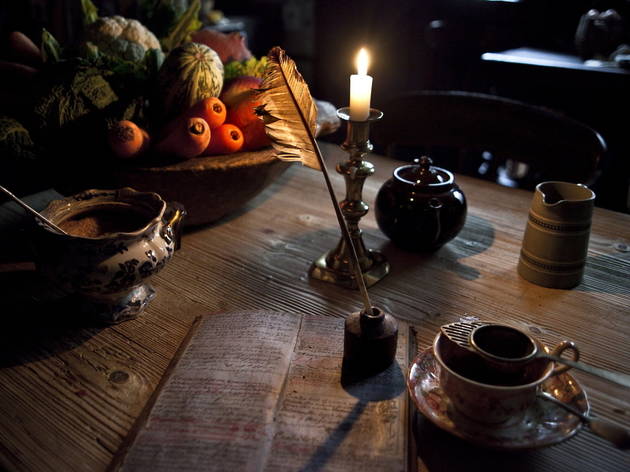 A time capsule in which visitors are immersed in a unique form of theatre. Guests are escorted, in total silence, into candlelit chambers from which, apparently, their eighteenth- and nineteenth-century inhabitants have only just withdrawn. Powerful historical sensations and a family saga add up to a magical journey through time. Unsuitable for children.
Rating Breakdown
5 star:

1

4 star:

0

3 star:

0

2 star:

0

1 star:

1
Sorry for my bad English! It is the ever best visuality of history I've seen. So many details with so much love! It is an perfect arrangement for the most senses you have to get an idea and a feeling how the people lived and also the great difference of the lifestyle between the rich and the poor people. This is history life! Sure it smells, it is dark - but what do you think, how it was in this century? Take time and forget your I-phone, dive in another world and think about the life without batghroom, hot water, TV and telephone!! Thanks a lot for the care for that jewel.
This is absolute, grade A baloney. It's just a smelly old house with some random camp dude who rips you off. Nil point.