Omer Fast: Five Thousand Feet is the Best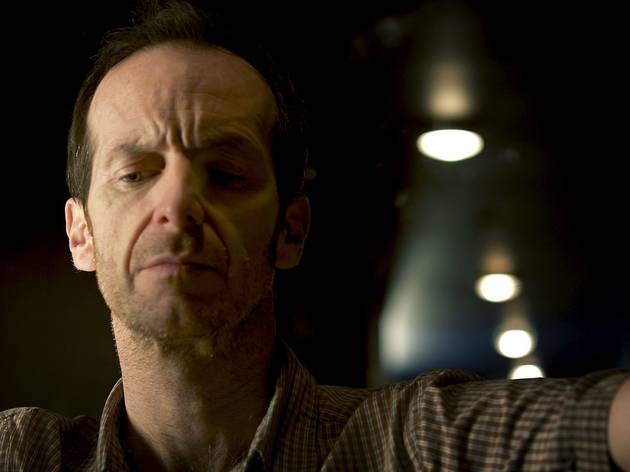 1/5
Still from '5000 Feet is the Best'
Courtesy the artist/Imperial War Museum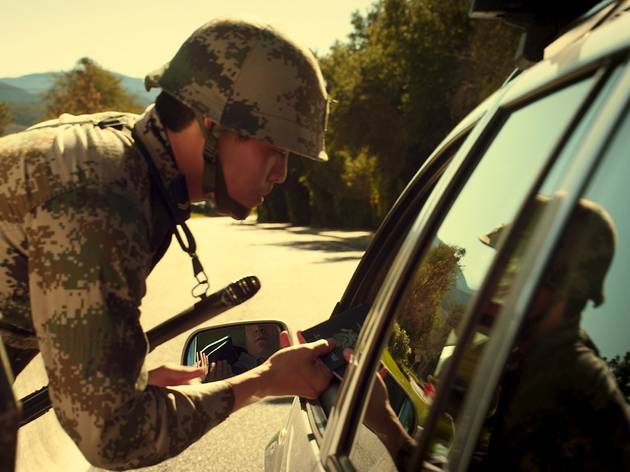 2/5
Still from '5000 Feet is the Best'
Courtesy the artist/Imperial War Museum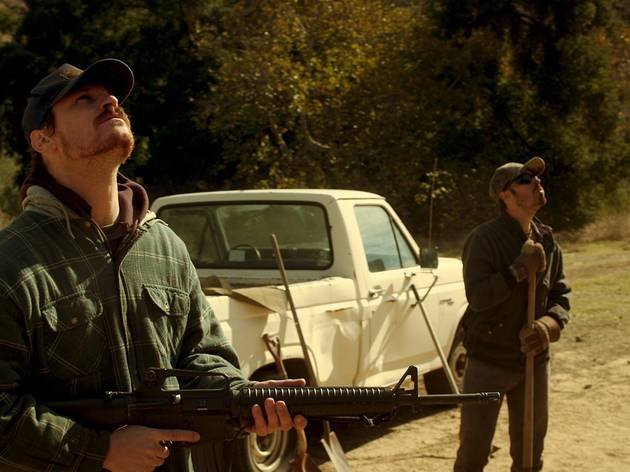 3/5
Still from '5000 Feet is the Best'
Courtesy the artist/Imperial War Museum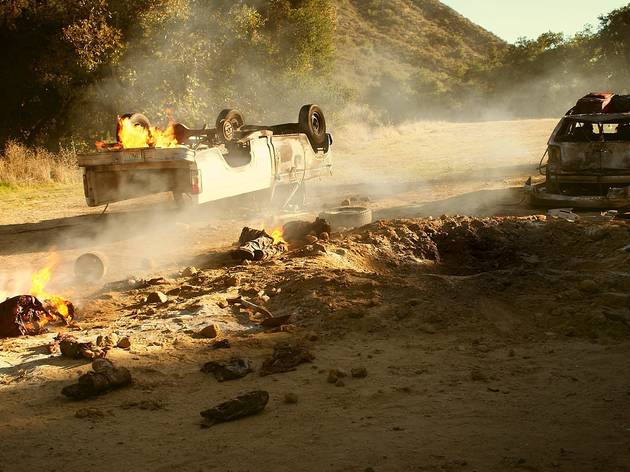 4/5
Still from '5000 Feet is the Best'
Courtesy the artist/Imperial War Museum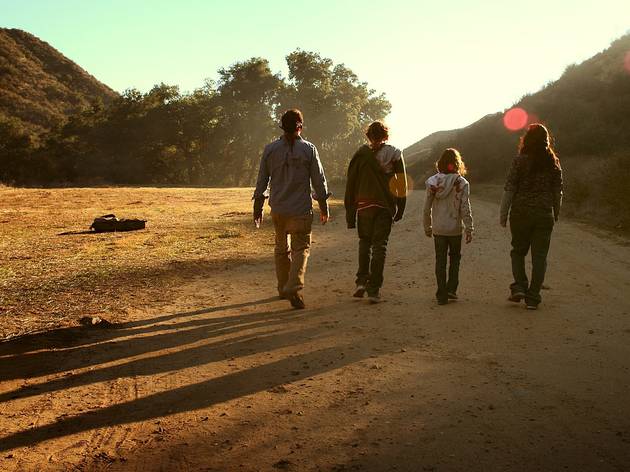 5/5
Still from '5000 Feet is the Best'
Courtesy the artist/Imperial War Museum
Where are we? A corridor, dark as a tunnel. A man wearing khaki enters a room and begins a conversation with another man. They're being filmed. We know that – we're watching Omer Fast's 30-minute video, after all. So do they.
Fast makes our location seem both vital and unimportant. His film's title relates to the work of a drone pilot (a job done, we learn, by the man in khaki). He must drop his bombs precisely if he is to avoid loss of innocent life. Yet, since the pilot is not in the plane, his location could be said to be irrelevant.
Actually, he's in Las Vegas, a nice detail in this disconcerting melange of fact and traumatised fiction. Scenes of the khaki-clad man in Vegas – an actor, it turns out – are interspersed with interviews with a genuine drone pilot. These in turn give way to more hallucinatory footage.
Is this what post-traumatic stress disorder looks like? Fast is good at blurring our vision, with intent. Sometimes what we see is pixelated, sometimes it is unreliable, and sometimes it just doesn't make sense – until it does. Are we seeing wrong, hearing wrong or, scariest of all, neither? In the end, we feel as if we are following orders. This is how Fast brings war home – in case you thought it was somewhere else.
Nina Caplan