Best bars in London – Hotel bars
Time Out recommends the best hotel bars in the capital, where the drinks and service are so good, you'll want to stay the night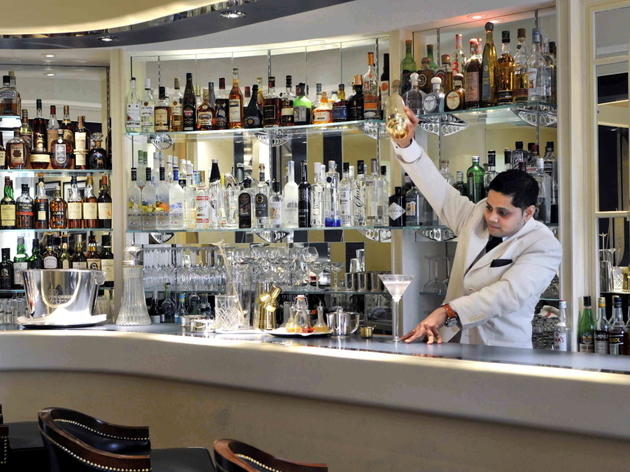 Not only are London's top hotels fantastic to stay in, but many of them are also fantastic to drink in. From classic cocktails to stunning surroundings, the capital is home to many great hotel bars including Mandarin Bar at the Mandarin Oriental and Artesian at the Langham Hotel.
Think we've missed a great hotel bar in London?Let us know in the comment box below.
London's best hotel bars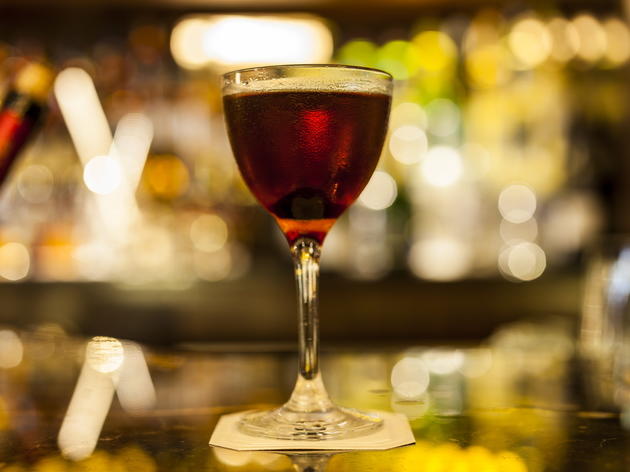 This sophisticated sort of cocktail bar was imported to London from the US around the turn of the century, and brought with it all the art deco flourish and dimly lit extravagance we like to associate with that era. But add another to the list – the brand new Beaumont hotel in Mayfair has an American bar, and it's as good as the other two.
Read more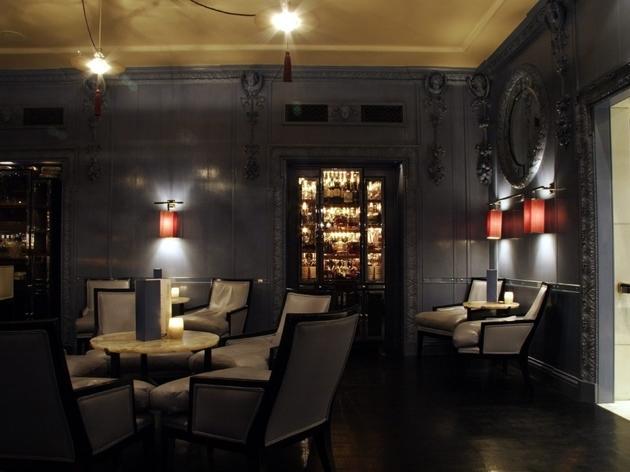 The name isn't just a caprice: this David Collins-designed bar really is as blue as a Billie Holiday album. The sky-blue armchairs, the deep-blue ornate plasterwork and the navy-blue leather-bound menus combine with discreet lighting to striking effect. It's a see-and-be-seen place, but staff treat all-comers like royalty, and the cocktails are a masterclass in sophistication.
Read more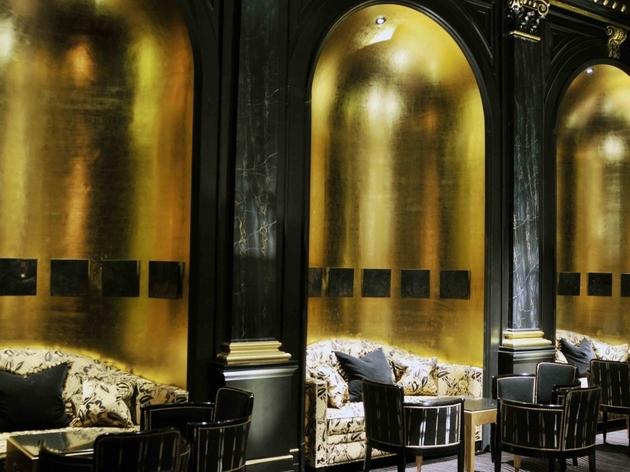 Following the £220m revamp, The Savoy's devotion to debonaire drinking now stretches beyond the iconic American Bar. The Beaufort might be the second bar, but second-division it is not. It's a considerably more salubrious space to sip than the American Bar, and combines a wow-factor interior with good service and top-quality (if pricey) drinks.
Read more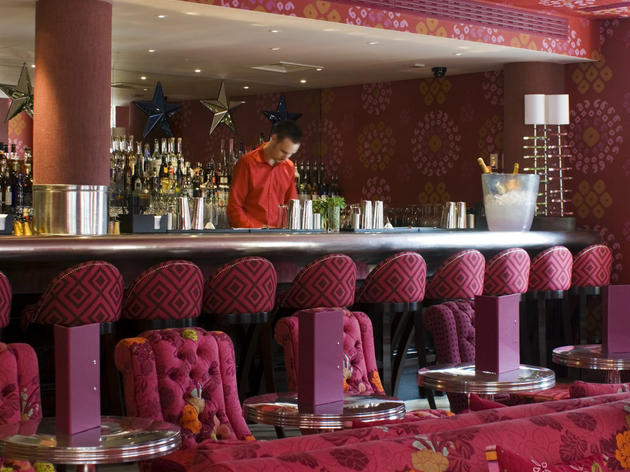 Everything screams for attention at the Haymarket Hotel's bright, almost brash bar, though the kaleidoscope of pink and red, patterned with geometrics on the bar stools and florals on the sofas, may not be to everyone's taste.
Read more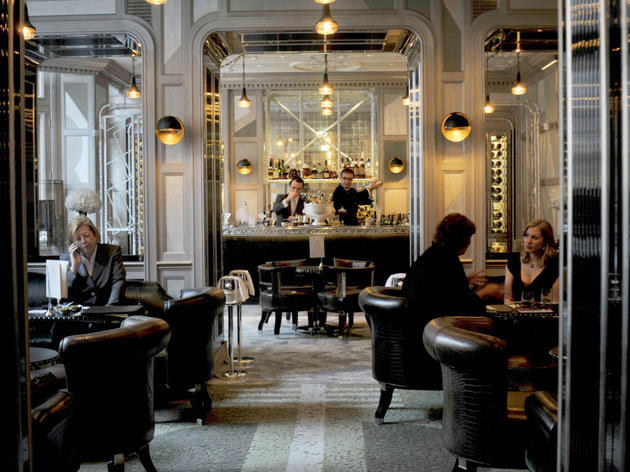 There's no velvet rope barring your way to the Coburg Bar: you can just walk straight on in. And once you've done so, the service will be faultless.The hotel's other bar, Connaught Bar, is both cosy and elegant, with a conspiratorial duskiness.
Book now
Read more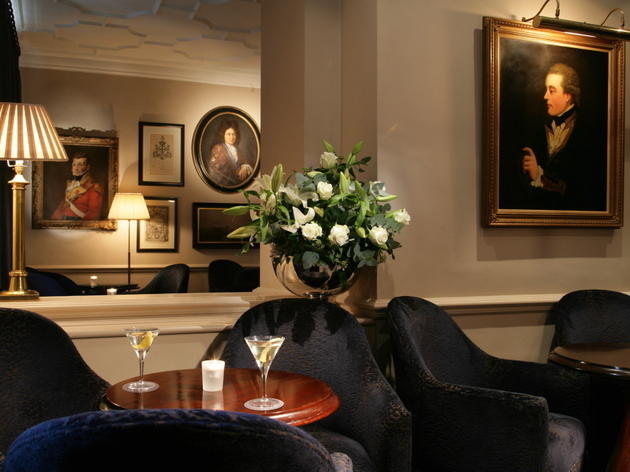 Dukes Hotel has changed hands a few times in recent years, but one thing remains unchanged: this is the hotel bar to visit for a martini.
Check prices
Read more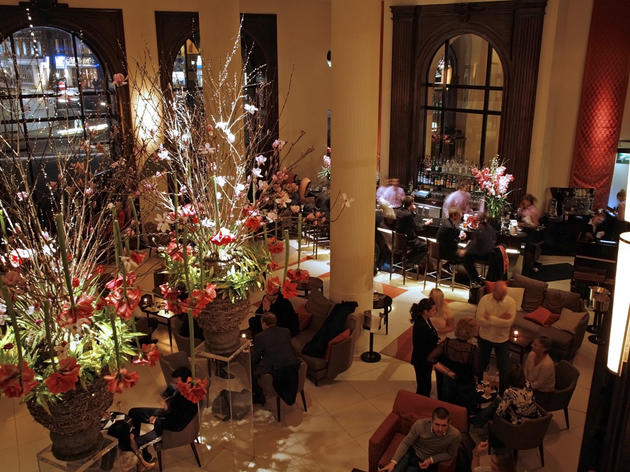 It's hard not to be wowed by the soaring space, with its triffid-sized flower arrangements, elegant pillars and ceiling-height windows; but the majesty of the room is lent intimacy by high-backed armchairs, comfortable sofas and shimmering candles.
Read more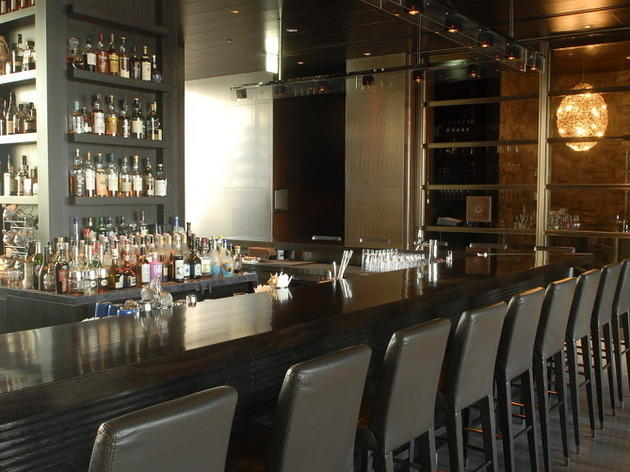 Step out of the Knightsbridge chaos into the Mandarin Oriental's cool marble surrounds and you might initially expect to be greeted with a proper British colonial drinking experience.
Read more