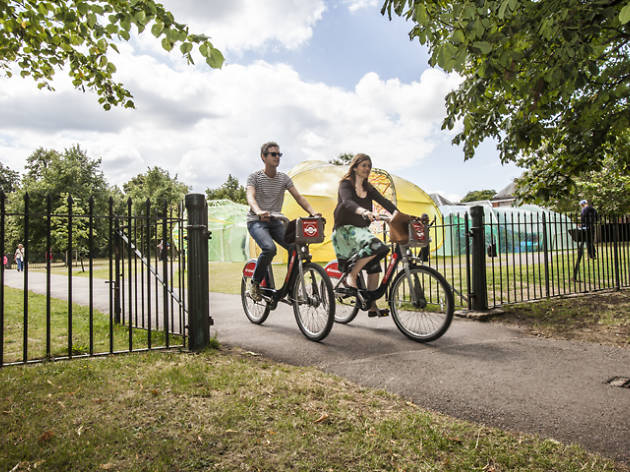 Wheely good days out: the culture cycle from Hyde Park Corner to Chelsea
Updated: Saturday August 29 2015, 9:00am
Boris bikes aren't just for the daily commute. Hop on your bike and try this leisurely excursion from Hyde Park Corner to Chelsea.
1. Pick up a bike at Hyde Park Corner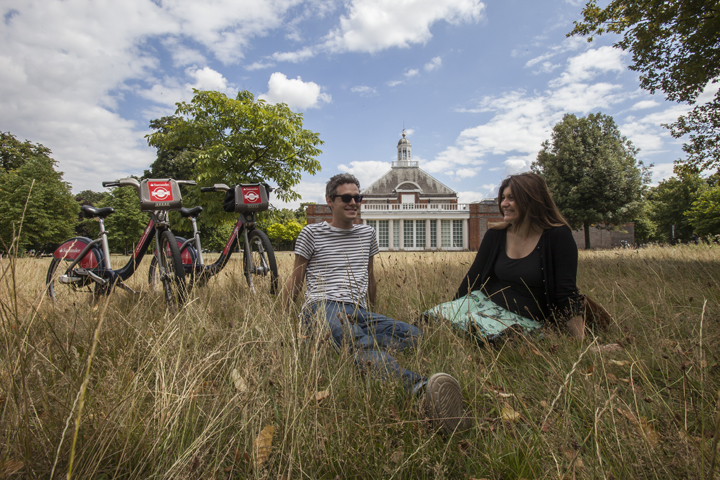 Rob Greig
Make for the Serpentine Gallery (dock at Serpentine Car Park) to check out the 2015 Pavilion and Duane Hanson's disconcertingly realistic sculptures.
Tim Grist
Dock at South Ken tube to experience the museum's virtual-reality tour 'First Life', which takes you back 500 million years. Lovely David Attenborough provides the intro.
Michael Franke
Weave through the elegant streets of Chelsea, and dock at Royal Avenue to grab a falafel wrap and a glass of homemade lemonade at the for Duke of York Square branch.
Emma Wood
Don't miss the extraordinary permanent installation by Richard Wilson (no spoilers from us), or Ethiopian artist Ephrem Solomon's works combining newsprint and woodcuts (until Sep 6).
Dock your bike at Royal Avenue, SW3. Protective brick walls mean the ancient botanical garden has its own micro-climate and the Tangerine Dream Café is a serene spot for tea.
Bike hire costs from £2 a day for an unlimited number of 30-minute journeys. Find more info here.
Take a look at London's best cycle cafés.
Share the story