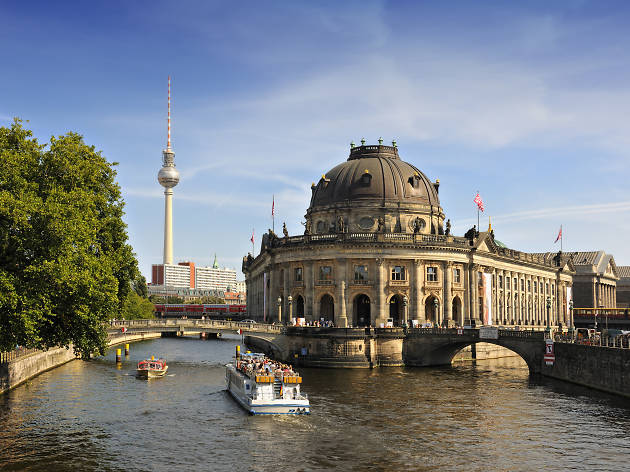 Be spontaneous in Berlin
Time Out and Booking.com threw down a challenge to music blogger Jackson Waites – hear something new and explore an unknown city with great musical taste
To prove how easy it is to have a great time on the fly, we didn't hand Jackson his travel documents until the last minute, so he had to put Booking.com's app to the test, booking accommodation as he went and taking on a series of music-themed challenges in Berlin.
If you want to follow in his footsteps, we've also compiled a list of ten top-rated hotels from Booking.com and ten must-do amazing experiences in the city.
Plus, don't forget to enter our fabulous wing-it competition to win a weekend in Barcelona.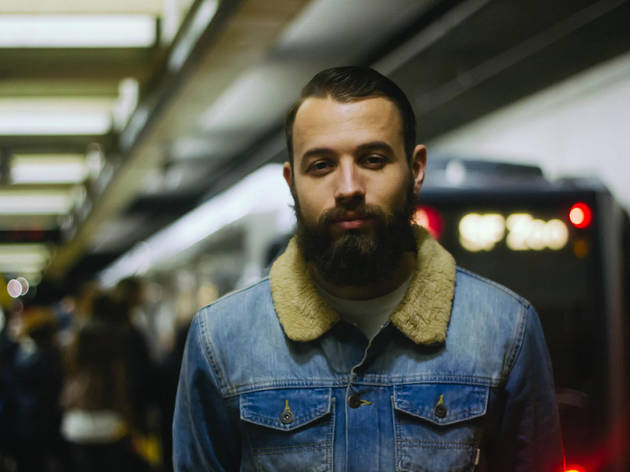 Introducing Jackson Waites
Jackson is the founding blogger of the First Ear music collective. Editor, radio host, DJ and self-confessed 'space cowboy', he's the ideal wing-it correspondent for our mission – to tell us something new about a journey into sound in the German cultural capital.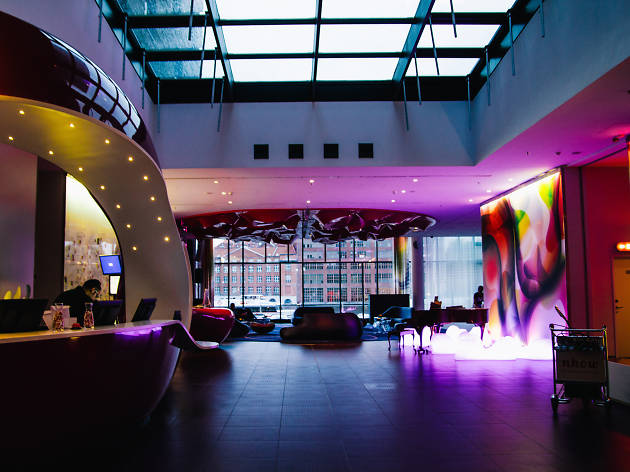 With just a couple of hours to go before our flight, I picked up the Booking.com iPad app and flicked through the options until we spotted the Nhow hotel. After reading in the description that it was a purpose-built music hotel we were sold, but upon arrival we realised it was far cooler than we could have expected.
Upon entering the hotel there is a spacious reception area which leads onto the bar and a full stage, which hosts DJs and bands most nights. Potentially the coolest thing about this hotel was the room service, and not just the excellent currywurst. Electric guitars, keyboards and CDJs were available to hire for free. If you're a music lover visiting Berlin you must stay here!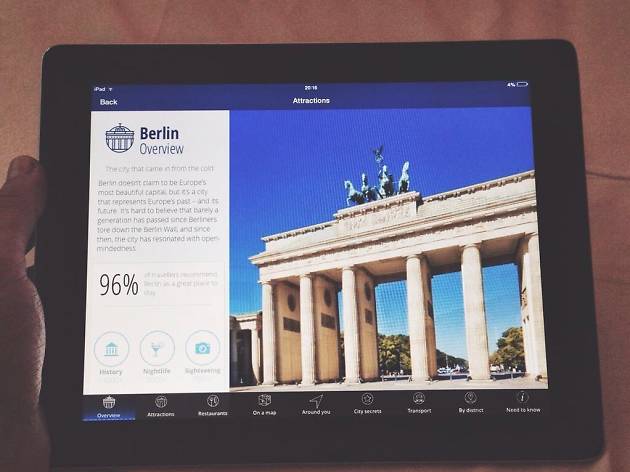 I set off for the airport. Time Out had confirmed that a ticket with my name on it would be waiting for me at Luton Airport. Berlin was my lucky destination for the weekend, with a flight out of the UK at 1.30pm! At such short notice, I couldn't help but wonder what sketchy accommodation I might be left to choose from, but with seamless effort on the Booking.com app, I was pleasantly surprised at how quickly and efficiently I was able to secure a room to my liking.
One would assume that booking a hotel for the same night would not leave you much choice, but the quantity of rooms available was incredible. After flicking through a selection of hip and trendy hotels, I found the perfect place to stay for music lovers. As described, 'it is a place where music lovers will feel at home.' After completing the booking, the app automatically downloaded the confirmation as well as a guide to Berlin for both online and offline use, and I was set to go.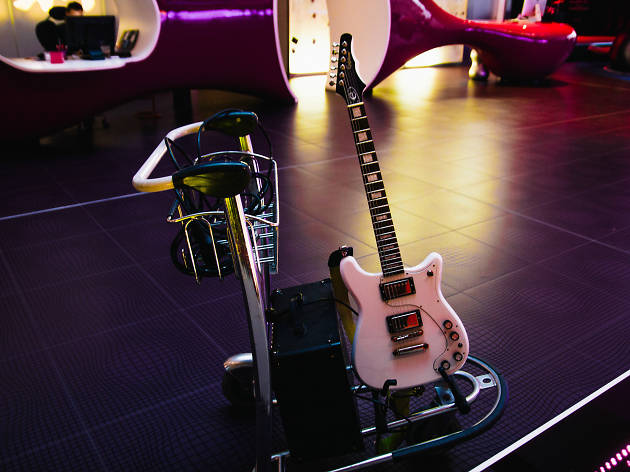 The Nhow hotel turned out to be a great choice. Not only for its music theme but its location – on Booking.com it's easy to search anywhere you're staying by area and narrow down your choices. The hotel's huge windows offered a great view of the River Spree, and the terrace alongside the river was very handy as temperatures hit the early 30s.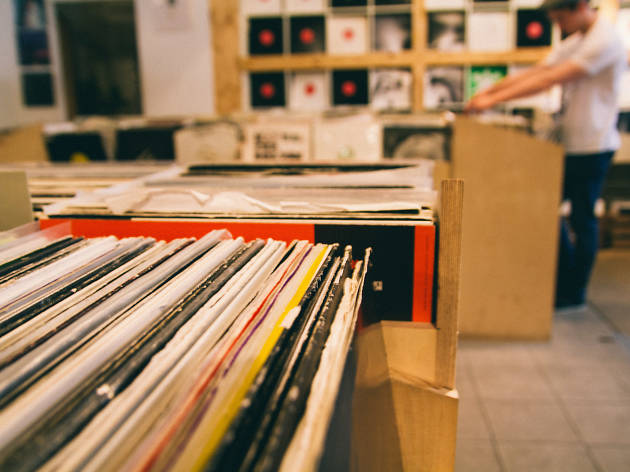 First challenge: seek out a record shop that's a local secret
The concierge at the hotel recommended a few record shops to visit, and although I was lost half the time trying to locate them, I eventually found where the good vinyl was. I ended up visiting a couple record shops and markets, purchasing numerous but necessary treasures; I purchased as many records as I could physically carry onto a plane.
Tucked away in the corner of a courtyard, past two dark alleyways, The Record Loft was hands down my favourite record shop I found in Berlin, probably due to a perfect combination of hype and suspense, as the shop was still closed when I finally found it. Luckily I was able to find refuge and comfort in a nearby bar until the shop opened for business. There was a number of listening stations, which, as every crate digger knows, come in handy when you're buying records you've never heard before!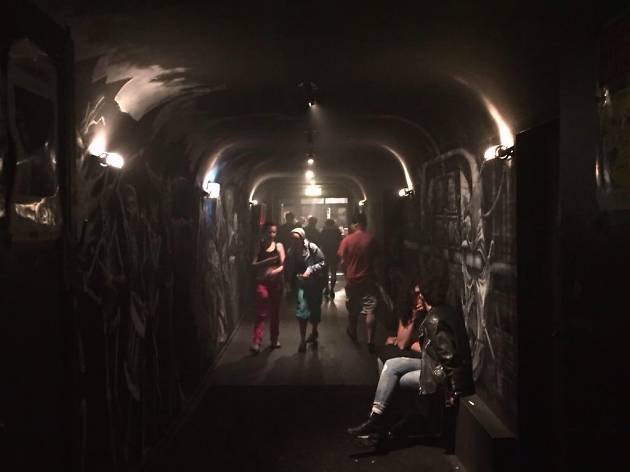 Second challenge: take a trip into the musical unknown
The challenge read 'Find a gig or club night recommended to you by a local that's not to your usual musical taste.'

The kind chaps at the record shop flooded me with recommendations for techno nights, most of them in old warehouses, factories and storage units. One thing I didn't foresee was that locating these disused industrial spaces with the best underground parties can be quite challenging.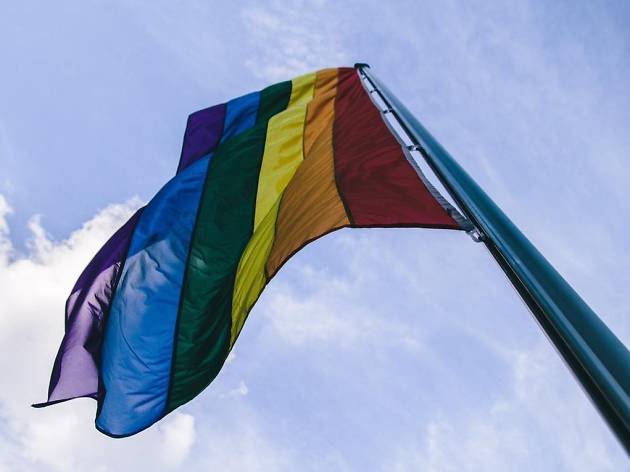 Despite being plastered with 'No drinking' signs, every train I rode on Saturday night seemed to be a moving party. So with spontaneity in mind, I decided to wing it and just get off the train where most other partygoers did. This strategy paid off, as I ended up in Kottbusser Tor right in the middle of Berlin's Pride celebrations, with every venue oozing good vibes. At 5am I was dancing to German trip hop in a random underground club, when I realised that this night was ten times more interesting and eventful than anything I could ever have planned.
In fact, I didn't even have to leave my hotel to experience new sounds. The Nhow's music theme runs throughout the hotel and one of the nicest touches is the five lifts, each of which plays a different genre of music – the jazz lift was my favourite.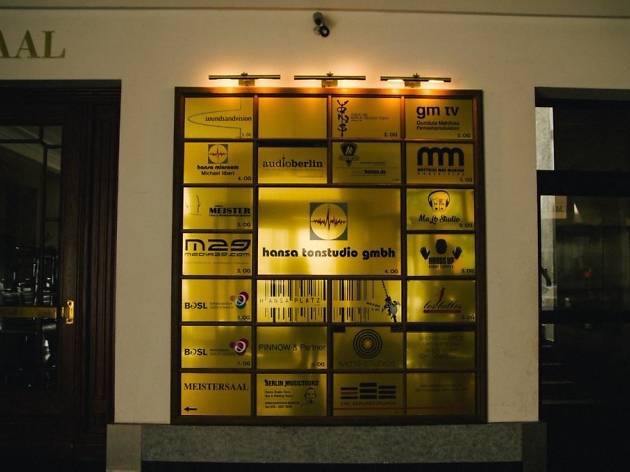 Final challenge: find the nearest iconic music landmark
As I considered my final task, the hotel I was sitting in seemed to be the perfect setting. I had to seek out a location where a band had shot an album cover or music video, played their first gig or something along those lines.
With my hotel on the same street as MTV Berlin, Universal Music and the Berlin Wall I had no shortage of iconic places to visit. However, they seemed too easy to count as a 'challenge'. Growing up I heard a lot of David Bowie's music from my dad, who was a huge fan, and I remember being amazed that he almost sounded like a completely new artist every few years.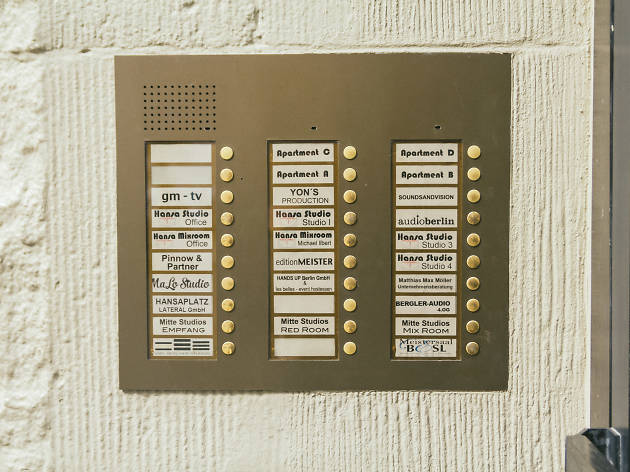 One particularly interesting period in his career was the time he spent in Berlin towards the end of the '70s, so I decided I must visit somewhere relevant to Bowie. He recorded two albums at Hansa Studios, or 'Hansa by the Wall' as it was known in those days. When I found the studio I did the natural thing, of course, took a picture and sent it to my dad, because we all love making friends and family jealous when we go away – it's half the fun!
Ten great things to do in Berlin
Ten top-rated Berlin hotels on Booking.com
Support Time Out
We see you're using an ad-blocker. Ad revenue is Time Out's main source of income. The content you're reading is made by independent, expert local journalists.
Support Time Out directly today and help us champion the people and places which make the city tick. Cheers!
Donate now