My life in food books: Alex James
Blur bassist and author of 'All Cheeses Great and Small' reveals the books that inspired his love of food and divulges a taste for royal cuisine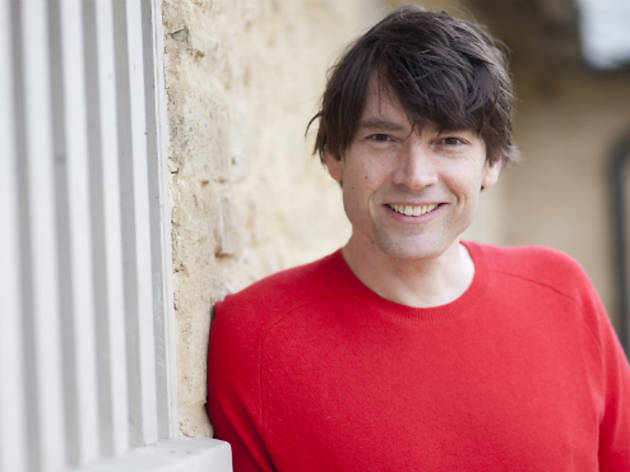 When did books start fuelling your interest in food?
'Very early on. I read Roald Dahl's "Charlie and the Chocolate Factory" about a hundred times when I was little, and I still go back to it occasionally. Enid Blyton writes brilliantly about food too. All those sunny picnics are pure fantasy.'
What food books do you find yourself returning to?
'There are two voices really – Jane Grigson and Elizabeth David. They paved the way for absolutely everything foodie that followed. Their books still make me feel hungrier than anyone else's. Some of them are now out of print and getting quite hard to find, which is a shame, as they are beautifully written and thoroughly researched. They were food-loving writers rather than chefs, but between them they covered a lot of ground.'
Do you use cookbooks?
'If I want a recipe for something specific, I quite like Googling and reading two or three, then deciding which one I like best – and it's usually Jamie's that I turn to. But books are still the best source of information. I'm currently working my way through Claire Kelsey's ice cream book "Melt" with the kids. They want to try everything in it. It's getting pretty sticky, though.'
Which recipes do you turn to for dinner?
'I really love "A Taste of Mey: Recipes and Memories Inspired by the Castle of Mey" – the castle was the Queen Mother's old schloss in Scotland, and the recipes were some of her favourites. I also think Peyton and Byrne's "British Baking" is a modern masterpiece. Whenever I read it, I want to start cooking immediately.'
Which do you prefer reading, books about music or food?
'Music theory is best served cold, really – it's maths. Food writing needs to be warm.'
Do you find kitchen inspiration in fiction?
'Loads! I love the way food is written about in Lee Child's Jack Reacher series – every time Reacher has a cheeseburger or a coffee, I want one. The French renaissance writer François Rabelais was the best describer of food – he depicted the most spectacular feasts in history. And Ian Fleming was a great foodie. He did more for champagne than anyone – apart from Dom Pérignon.'
Jamie Oliver and Alex James present The Big Feastival on Aug 31 and Sep 1. For info and tickets see our Big Feastival listing.
Read more books features
Forget the lovely view: you won't be able to take your eyes off our selection of 2013's best page-turners
Read more
The author of 'Kill Your Friends' and the new 'Straight White Male' reveals a love of dystopian classics
Read more
Author and scriptwriter Ben Aaronovitch delves into his fictional danger zones in the capital
Read more
Whether you defer to Delia or prefer more contemporary culinary instruction, Time Out has the cookbook for you
Read more
Alexi Duggins goes for a drink with the multi-award-winning columnist and feminist icon
Read more
The cult scribe discusses reviving the 'Trainspotting' boys for latest novel 'Skagboys'
Read more
Time Out rounds up the best recipe and food books to give you culinary inspiration
Read more
Join other literary enthusiasts across the capital in one of London's many book clubs and groups
Read more
The iconic English novelist on social commentary, emigration and Christopher Hitchens
Read more
Show more
Sponsored listing
Bars and pubs
Recommended
Bloomsbury Club Bar
With a twinkly, cosy, vine-clad terrace beckoning us into The Bloomsbury Club bar from the street, I was taken aback by the frosty manager who said there'd be no space – outside or in – for me and my friend for at least two hours. Perhaps we weren't as preened as the average punter. But on a detour (okay, snoop) around the rest of the hotel we found the indoor section of the bar, where seats were offered up by more friendly waistcoated staff. I'm so glad we persevered. Wood-panelled and dressed to the nines, The Bloomsbury Club oozes plush appeal: English gent's club meets library, the cabinets filled with booze rather than books. The analogy is apt, as the bar takes its inspiration from the group of writers and artists who hung out together in this area in the early twentieth century. There's a drink named after each of the Bloomsbury Set's ten core members, so you can sip on a Virginia Woolf or a Duncan Grant (a gorgeous whisky drink with a maraschino sweetness). The room is decked out with chesterfield armchairs, punctuated by modern, teal velvet stools. A semicircle of high-backed chairs rings the bar, a prime spot where I was able to soak up the expert mixology while peering at a jazz duo twanging at the foot of the room. So plan ahead if you want a seat in one of the leaf-covered alcoves on that alluring terrace. But don't be disheartened if it's full – the indoor bar is the real deal.