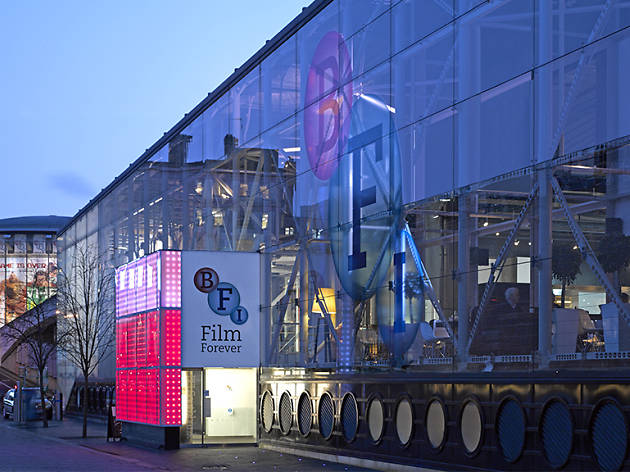 Formerly the National Film Theatre, this much-loved four-screen venue on the South Bank in Waterloo became the BFI Southbank in 2007. For film lovers who know their Kubrick from their Kurosawa, this is London's best cinema. Certainly, it's the city's foremost cinema for director retrospectives and seasons programmed to showcase international work or films of specific genres or themes. It's the flagship venue of the British Film Institute and plays home each year to the BFI's London Film Festival and to the BFI's seasons, such as 2014's celebration of sci-fi. BFI Southbank also regularly hosts Q&As with some of the world's leading filmmakers. The venue itself is a hot spot, with two bar-restaurants (one overlooking the river, nestled under Waterloo Bridge), a bookshop (good for DVDs too) and a library.
Venue name:
BFI Southbank
Contact:
Address:
Belvedere Rd
London
SE1 8XT

Transport:
Tube: Waterloo
Do you own this business?
Tony Scott obviously buys into the old Orson Welles adage about cinema being 'the biggest electric train set a boy ever had'. He follows his 'Taking of Pelham 1 2 3' remake with this much better action flick showcasing an even bigger hunk of rolli...

Read more

In the beginning... actually, we have here two beginnings. Back in the mists, out of the blue, according to Maori tradition, the tribal founder Paikea rode to shore on the back of a whale. For a thousand years, his male heirs have succeeded him as...

Read more

A sex scandal is about to break around the President, threatening to derail his re-election bandwagon less than two weeks before polling day. Veteran Conrad Brean (De Niro) quickly formulates a rescue policy: to deflect public attention, the US wi...

Read more

Jean-Paul Belmondo mooches up to Samuel Fuller at a cocktail party and, naturally, asks him his thoughts on cinema. Fuller replies: 'Film is like a battleground. Love. Hate. Action. Violence. Death. In one word: Emotions.' His succinct and, let's ...

Read more

A supremely intelligent and convincing adaptation of Ira Levin's Satanist thriller. About a woman who believes herself impregnated by the Devil (in the guise of her husband), its main strength comes from Polanski's refusal to simplify matters: amb...

Read more

It's quite fitting that the central character of 'Rebecca' (Joan Fontaine) goes unnamed. When we first meet her, in Monte Carlo, she's under the thumb of the grotesque Mrs Van Hopper (Florence Bates), a domineering pheasant of a woman who spends h...

Read more

Margaret, Helen and Tibby Schlegel are bright, beautiful and, compared with most Edwardians, open-minded. The Wilcoxes, with the sole exception of Mrs Wilcox, are not. When Helen (Bonham Carter) carries a torch for Paul Wilcox (Bennett), she gets ...

Read more

In the wake of the huge commercial success of Alien, almost all attention has perversely focused on the provenance of the script (was it a rip-off of It, the Terror from Beyond Space? Of Van Vogt's fiction? Was former John Carpenter collaborator D...

Read more
You may be interested in:
Average User Rating
4.8 / 5
Rating Breakdown
5 star:

13

4 star:

2

3 star:

1

2 star:

0

1 star:

0
Absolute love the BFI - events, movies, the place is always buzzing, has a convenient scooter parking and a great program as well as a great location
There's simply no rival in London if you're looking for a cinema that specialises in retrospectives and special seasons on directors or themed work or work from a particular country. Their special events (Q&As etc) are strong, and the venue has massively improved in recent years in terms of being a place to eat and drink before or after a film. Many people now simply use it as a place to hang out without even seeing a film.
A window into the wider world.
The home of London cinema. It is a place where you can feel part of a community of film lovers, young and old, rich and poor, of every background. There is no bigger thrill than seeing your cinematic icons where they belong: on the big screen in front of a packed house. Seeing 'It's a Wonderful Life' at the BFI should be a London rite-of-passage.