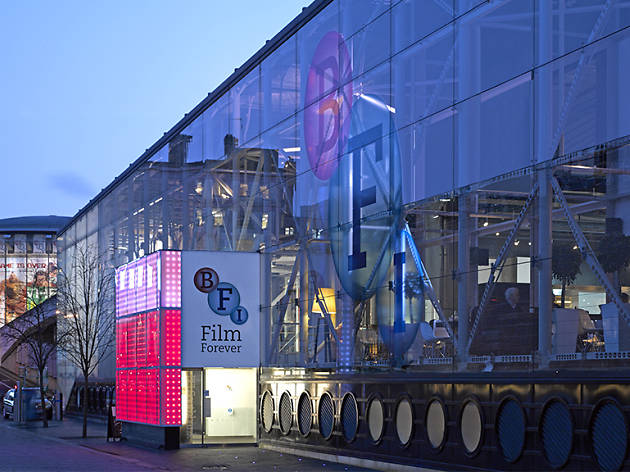 Formerly the National Film Theatre, this much-loved four-screen venue on the South Bank in Waterloo became the BFI Southbank in 2007. For film lovers who know their Kubrick from their Kurosawa, this is London's best cinema. Certainly, it's the city's foremost cinema for director retrospectives and seasons programmed to showcase international work or films of specific genres or themes. It's the flagship venue of the British Film Institute and plays home each year to the BFI's London Film Festival and to the BFI's seasons, such as 2014's celebration of sci-fi. BFI Southbank also regularly hosts Q&As with some of the world's leading filmmakers. The venue itself is a hot spot, with two bar-restaurants (one overlooking the river, nestled under Waterloo Bridge), a bookshop (good for DVDs too) and a library.
Venue name:
BFI Southbank
Contact:
Address:
Belvedere Rd
London
SE1 8XT

Transport:
Tube: Waterloo
Do you own this business?
'If a person can't afford dog food, then they shouldn't have a dog,' snaps a preppy store clerk to Wendy (Michelle Williams) after catching her stealing food for her beloved yellow-gold retriever, Lucy. The clerk's sentiment captures the debate at...

Read more

'Sorrow is nothing but worn-out joy,' says a character in Kelly Reichardt's plangent second feature. The proverb explains the film's title but also offers clues to its unique, elusive poetry, which captures two men's uncertain attempt to nurse the...

Read more

Fifteen years after the execution of the Gemini killer, Georgetown falls prey to grisly serial slayings bearing the Gemini's trademark mutilations. Meanwhile, deep in the bowels of the town's psychiatric institution, a patient emerges from cataton...

Read more

White Heat = Scarface + Psycho. Cagney sits in his mother's lap as they plan their heists together with plans provided by classical mythology. In the prison canteen, they tell him she's dead, and he lurches, whimpers, and punches everybody in hi...

Read more

Asking a colleague how anyone could encapsulate the exquisite, earthy poetry of Terrence Malick's cinema in a mere 180 words, he responded: 'It's easy! "Blah, blah, magic hour. Blah, blah, voiceover. Blah, blah, the awesome power of nature. Hyperb...

Read more

One of the few foreign language films your unadventurous grandmother might enjoy, 'Babette's Feast' is a cosy, appetising but ever-so-slightly complacent period tale from 1987. In remotest 19th-century Denmark, a pair of elderly, benevolent Protes...

Read more

Howard Hawks's late-period comic essay on the economic advantages of an ample bosom is not one of his best, though it just about works as a naughty Technicolor bellwether to these 'Sex and the City'-fixated times. Marilyn Monroe and Jane Russell p...

Read more

Good intentions to redress the balance of Christina Crawford's vengeful mother-fucker of a bestseller bio are in evidence aplenty; but how else than as camp can you take Faye Dunaway's waxwork Joan Crawford screeching for an axe, or throwing a sce...

Read more

It's been named the best concert film of all time, but The Band 's star-studded 1976 swansong hasn't entirely escaped the ravages of time. With Scorsese directing – and legendary cinematographers Laszlo Kovacs and Vilmos Zsigmond ...

Read more
Average User Rating
4.7 / 5
Rating Breakdown
5 star:

12

4 star:

2

3 star:

1

2 star:

0

1 star:

0
Absolute love the BFI - events, movies, the place is always buzzing, has a convenient scooter parking and a great program as well as a great location
Wonderful place, I found the seats extremely comfortable but verything is expensive (food, drink, merchandise) except the cinema ticket price but what a great atmosphere and comfortable seating area. Worth considering membership at £40 pa for priority booking, discounts on tickets, food, drink & merchandise.
There's simply no rival in London if you're looking for a cinema that specialises in retrospectives and special seasons on directors or themed work or work from a particular country. Their special events (Q&As etc) are strong, and the venue has massively improved in recent years in terms of being a place to eat and drink before or after a film. Many people now simply use it as a place to hang out without even seeing a film.
A window into the wider world.
The home of London cinema. It is a place where you can feel part of a community of film lovers, young and old, rich and poor, of every background. There is no bigger thrill than seeing your cinematic icons where they belong: on the big screen in front of a packed house. Seeing 'It's a Wonderful Life' at the BFI should be a London rite-of-passage.