David Bowie's funniest lyrics
Ahead of Bowie Fest, celebrate the glam rock enigma's most ridiculous lines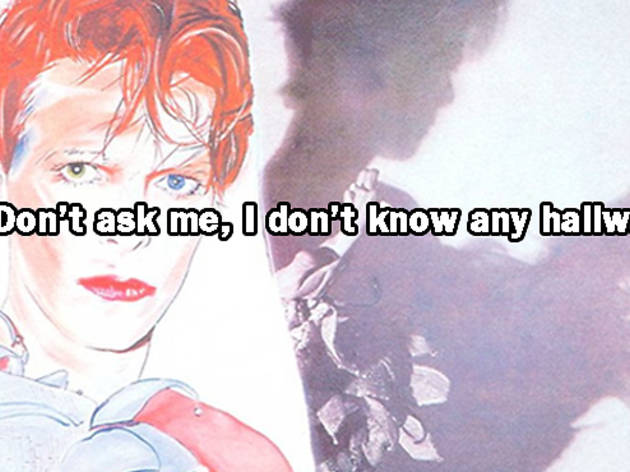 1/5
Of course you don't! Who does? I like that in this song you've created a little conversation halfway through. It sounds like you're just brushing someone off when they've asked an annoying question… about hallways.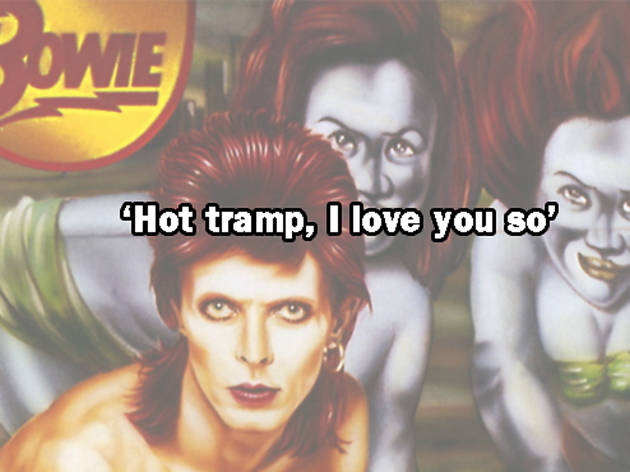 2/5
I figure that some words may have had different meanings in the '70s, but maybe not. Couples do have odd nicknames for each other but, 'hot tramp'? That's just ace! How do you make that sound cool?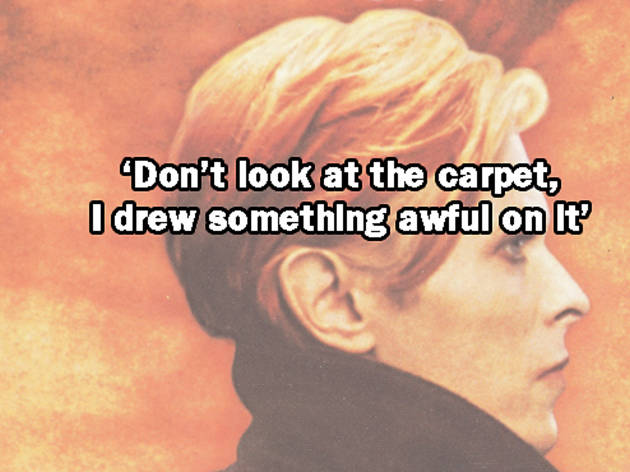 3/5
This is an amazing lyric. During this time in his life Bowie was experiencing some 'not fun stuff' and it's incredible that he produced such incredible music.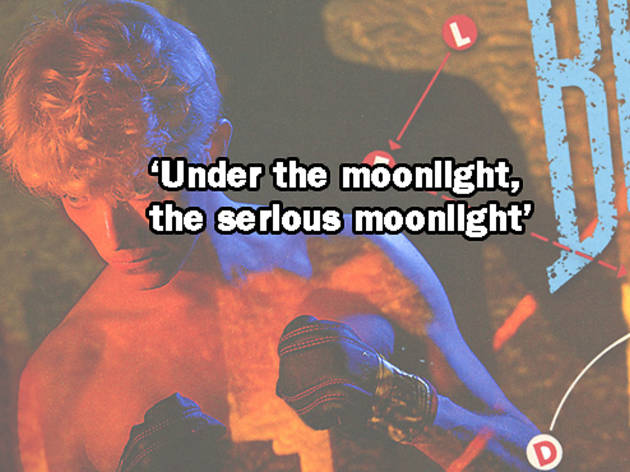 4/5
David, this is a wonderful image, but it's the way that you sing it with such passion that I enjoy. In my head I'm imagining some really frowny moonlight, the type of moonlight that hates parties and wears Crocs.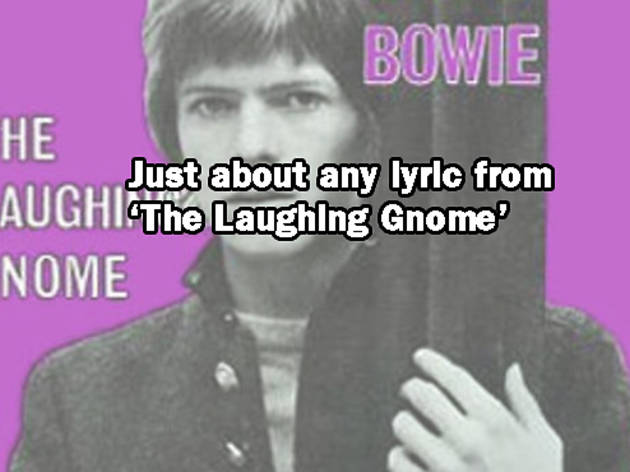 5/5
Amazing. There are far too many to choose from here. I once went to see a Bowie tribute band and they asked for requests. Loads of us were shouting 'The Laughing Gnome', but they refused to play it. It was clearly a scenario they entered on a regular basis.  
Firstly, David Bowie, if you're reading this, I must tell you that I am a massive fan. Secondly, really sorry for all of the copyright infringement with
Bowie Fest
, but it was done with the best comedic intentions, I promise!
It seems the V&A has missed out something quite spectacular in its
exhibition
of your life. Yes, you are an amazing musician, actor, fashion icon and cultural symbol. But to myself, and the rest of the alternative comedy world, you are a symbol of purist absurdism.
With the help of the good people of Time Out, I have been given an opportunity to showcase your five silliest lyrics. To be honest, I could have picked any number of them. I love your surrealism, the strange metaphors and odd imagery. But, above all else, I really like it when things just sound a bit silly.
So, here they are; all wonderful lyrics in a way, but in another light they're super silly.
More David Bowie features