Win a pair of tickets to The Secret Garden Party
You could win a pair of tickets to see 2manydjs and Regina Spektor at The Secret Garden Party, plus dinner for two in their Soul Fire Restaurant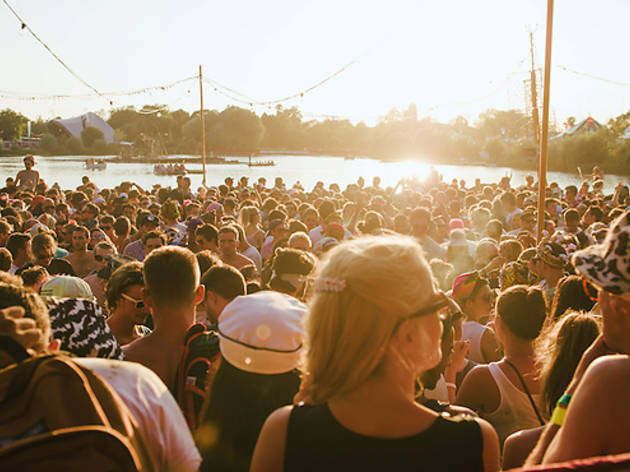 Lovingly inspired by the ethos of the legendary Burning Man, The Secret Garden Party is a temporary community that is as free, irreverent, friendly and engaging as it is possible to be. It is a gathering that exists for only four days - away from cities and schedules, brands and boundaries – founded on an ethos of participation and with the potential to change your life. It is a festival of the arts, where everyone is the artist. You could be a part of it, as we have a pair of tickets to give away, plus the winner and their guest will dine at the festival's Soul Fire Restaurant.
Added to this colourful canvas are some of the finest artists, DJs and musicians in the land; from 2manydjs to Regina Spektor, The Strypes to Django Django via Bastille and Lissie. There are action camps around every corner, art swinging from the trees, colossal arenas dedicated to games and dancing, circus and performance, debates and discussions at the Secret Forum, a lake with a stage at its centre, a pagoda which vibrates with beats all day long, and ceremonies, mass celebrations, rituals and gatherings. The winner will dine in SGP's infamous Soul Fire Restaurant, a haven of nourishment and decadence in the Garden.

For your chance to win, just answer the question below. Terms and conditions apply. By entering this competition you agree to receive relevant communications from Time Out including news, events, offers and competitions. This competition will close at midday on July 08 2013.

Sponsored listing
The Victoria
Here's what happens when Dreambagsjaguarshoes grows up, packs its bags and moves to Dalston. The Victoria is now owned by the same people as the perennially cool and grungy Shoreditch hangout, and probably represents a mellowing out with age – it's a pub, it's more relaxed, it stages live music, and it's on a backstreet off Dalston Lane instead of the illuminated strip down the road. As a pub, it's decent – an artily thrown-together look, a few local beers (although not many), and a 'residency' from peripatetic grillers Psychic Burger. It's a misleading name – I sat thinking about what I wanted to eat for half an hour before having to go up and order at the bar in the old-fashioned way. But as US diner food in plastic trays goes, it's a fine example of its type. Through the back of the pub is the stage, where assorted bands assemble to perform. The Victoria has been a scuzzily democratic live music venue for decades, so it's great that the new owners kept that going and didn't turn the room into a dining room/yoga space/Tesco Metro.