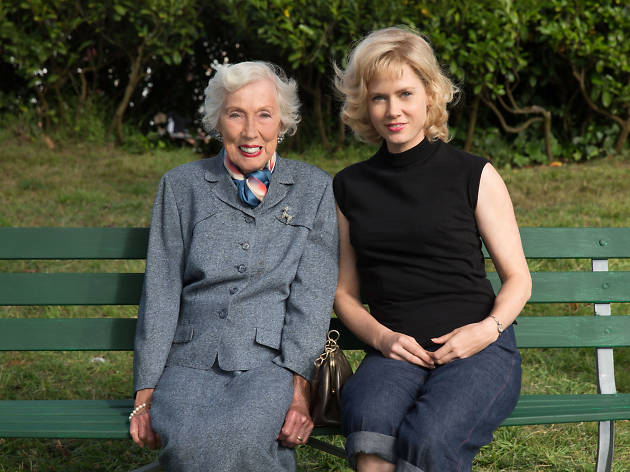 Amy Adams interview: 'My relationship with work feels healthy'
After five nominations, could her performance in Tim Burton's stranger-than-fiction 'Big Eyes' finally see Amy Adams scooping an Oscar?
Amy Adams can slip under the skin of any character, from Disney princess ('Enchanted') to scheming con artist ('American Hustle'), from girl-next-door ('Her') to ace reporter Lois Lane ('Man of Steel'). She has been nominated five times for an Oscar, and looks set to pick up nod number six for playing the artist Margaret Keane in 'Big Eyes'. Based on real events and directed by Tim Burton, the film tells the story of how Keane's husband took the credit for her kitschy paintings of saucer-eyed girls in the 1960s.

Offscreen, Adams's life is a world away from high drama. Raised as one of seven children, the 40-year-old enjoys a low-key life with her fiancé and their four-year-old daughter. That's the Amy Adams I meet for our interview: charming, gently spoken and just a little bit weirded out by the bed in the corner of the plush hotel room in New York.

I find writing the introductions to interviews hard. You know, describing a person in a few words. Give me a sentence to start this interview with.
'That's so hard! What about: "She graciously walked me past the bed." I'm kidding. But I do find it very uncomfortable doing an interview with a bed in the room.'

You were in your thirties when you got your big break with 'Junebug'. Was that good for your sanity?
'Absolutely. I wouldn't have been ready for the kind of pressure and attention before, and I wouldn't have had the bullshit-metre that you develop as a grown-up.'

You weren't interested in playing Margaret Keane in 'Big Eyes' at first. Why?
'When I first read the script, I was interested in exploring more confident women. But then re-reading it, having had my daughter, having grown up a little bit, having moved away from people's opinions about my work, I was like: "You know what? I really appreciate the complexities of her character."'

Did you become a fan of her painting?
'Yes, and I have some Keanes. I would say that I'm an official collector, at this point!'

Margaret Keane is in her eighties now. Did you meet her?
'Yes. It was crucial. On the page, it was hard to see her jump to life. Meeting Margaret in real life helped me understand the strength of her character. She is very quiet, but she's very quick to laugh. She's very bright, but very focused on what's important to her.'

Does she see herself as a feminist trailblazer?
'I don't know if she thinks of herself on that sort of grand scale. I know she's happy that the film speaks to women, and she does want people to walk away from the film knowing that they have to stand up for themselves.'

You play Lois Lane again in 2016's 'Batman v Superman'. Was it easy to get back in character?
'The first time I played Lois, my daughter was just a year old. I really wanted to be Lois, and now I feel like I just am Lois. I'm having fun playing her. I really love it.'

You've described yourself as a perfectionist. Has having a family helped?
'Oh, absolutely. There have been times when I've felt very… not "self-absorbed" in an ego way, but in a "my work is the most important thing" kind of way. I probably neglected relationships, and I don't do that any more. And I think my work has benefited.'

How so?
'I feel like my relationship with my work is no longer a co-dependent one, it feels really healthy.'

Does that confidence help to immerse yourself in a character?
'Yes. At first it was a bit tricky, balancing it all, but I'm really proud of the work I've done since I had my daughter. Though I'm much more tired. Today I looked at myself and I was like: "Oh my gosh," because I was up with my daughter at all hours of the night. But I'm super-happy to be up with her. It's just that then you've gotta get up in the morning and look like an actress.'

It sounds like you've learnt to go a bit easier on yourself?
'Well, I just don't sit with it as long. All the same language is there in my head, but now I just shrug. I'm putting my best foot forward. Before, it was always "I can do better, I can do better." But now I know I am doing the best that I can.'

'Big Eyes' opens in UK cinemas on Fri Dec 26.
Watch 'Big Eyes' trailer
Read 'Big Eyes' review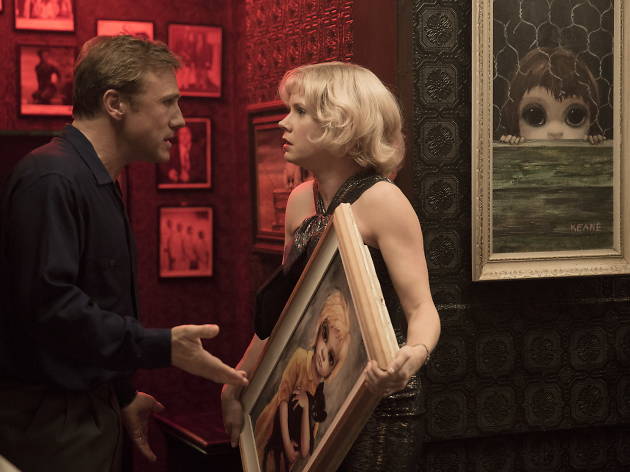 At first the heightened colours and taste-free design of 'Big Eyes' feels right, even fun. But these broad brushstrokes come at the expense of real investigation into the sad marriage and individuals at the heart of the story. Burton lets Waltz run wild, sucking the air out of every scene with his hysterics, and the always-endearing Adams is left looking like a rabbit in the headlights.
See the full review of 'Big Eyes'