Cannes Film Festival
Everything you need to know about the film world's most famous festival in 2017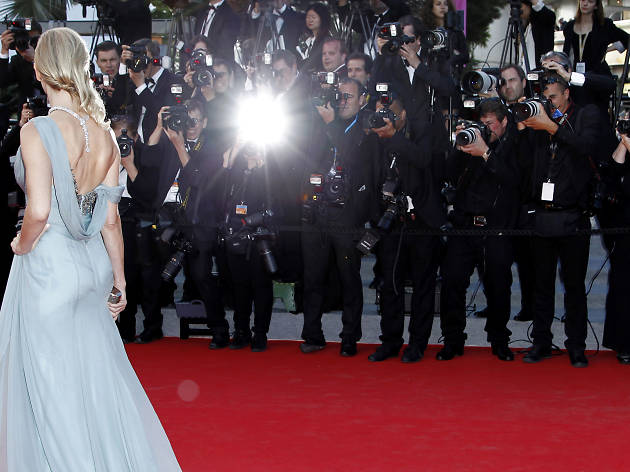 The 70th Cannes Film Festival runs from Wednesday May 17 to Sunday May 28 and, as ever, features hugely-anticipated world premieres from many of the world's leading filmmakers. From America, there are new films from Sofia Coppola ('The Beguiled'), Todd Haynes ('Wonderstruck') and Noah Baumbach ('The Meyerowitz Stories') – as well as the unveiling of the first two episodes of David Lynch's revived TV series 'Twin Peaks'. Other world cinema heavyweights heading to France include the double Palme d'Or-winning Austrian director Michael Haneke ('Happy End'); Greek filmmaker Yorgos Lanthimos ('The Killing of a Sacred Deer'); and Russian Andrey Zvyagintsev ('Loveless'). French filmmakers competing for the coveted Palme d'Or include François Ozon ('Double Lover'), Jacques Doillon ('Rodin') and Robin Campillo ('120 Beats Per Minute'). The one British filmmaker in contention for cinema's most prestigious award is Lynne Ramsay, whose Joaquin Phoenix-starring 'You Were Never Really Here' is her first film since 2011's 'We Need to Talk About Kevin'.
Here's the full list of films screening at Cannes 2017 in contention for the Palme d'Or, updated with Time Out reviews as soon as we've seen them:
The 2017 Palme d'Or contenders
Sofia Coppola casts Nicole Kidman, Kirsten Dunst and Colin Farrell in a sensuous, subversive drama set during the American Civil War.
Read more
Ben Stiller, Adam Sandler and Dustin Hoffman play members of a New York family in this soulful drama from 'The Squid and the Whale' director Noah Baumbach.
Read more
The first American movie by Greek director Yorgos Lanthimos ('The Lobster') is a bleak family drama starring Nicole Kidman and Colin Farrell.
Read more
This sad but never sentimenta dram athrows us into the debates and protests of Act-Up Paris, an Aids awareness campaigning group in early 1990s Paris.
Read more
Is this a kids' film for adults? Or an adults' film for kids? Whoever Todd Haynes's playful and visually swooning 'Wonderstruck' is for, it still feels like a film from the director who made the brilliant 1950s romance 'Carol'.
Read more
A supremely fresh, witty and thought-provoking new film by Swedish writer-director Ruben Östlund ('Force Majeure'), set in a high-class art gallery.
Read more
Show more
More on Cannes Film Festival
The Cannes 2016 jury gave the big prize to our very own Ken Loach – but did they make the right call?
Read more