Cannes Film Festival 2013: it's a wrap!
Ryan Gosling disappointed, the Coen brothers dazzled and teenagers got up to no good. Dave Calhoun picks his highlights of the Cannes Film Festival, which closes on Sunday
One Italian film, '
The Great Beauty
', from Paolo Sorrentino ('Il Divo') covered both bases, and brilliantly. This swirling, sumptuous symphony of a film gives us Jep (Toni Servillo), a writer and journalist in a vision of Rome as a whirl of parties, dinners, club nights and biting conversations. After years of gliding through the high life, Jep is beginning to wonder what it all means and what the world will think of him when he's gone. Sorrentino gives us a sophisticated carnival, a world in which a Catholic cardinal discusses his favourite recipes over dinner and in which Jep's editor at his newspaper is a dwarf with a sharp tongue.
Two breakthrough French actresses took the festival by storm in two very different but equally exposing roles as teenagers discovering their sexuality. At the beginning of the festival, 23-year-old Marine Vacth impressed in François Ozon's '
Young & Beautiful
'. She plays a 17-year-old from a middle-class Parisian family who decides to be a prostitute. Her eye-catching performance was all but a distant memory by the time Abdellatif Kechiche's joyful, honest and true '
Blue is the Warmest Colour
' screened during the festival's last few days – making a star of 19-year-old Adèle Exarchopoulos. She plays Adèle, a teenager who falls in love with a slightly older artist, Emma (Léa Seydoux), while still at school and increasingly uncertain about her sexuality. The film is three hours long, but time flies and the heart soars as director Kechiche ('The Secret of the Grain') sketches Adèle and Emma's relationship with a light touch that masks a masterly control of storytelling. It brilliantly captures the wonder – and fear – of falling in love and the complexity of Adèle's changing feelings.
The sex is more coy in Steven Soderbergh's '
Behind the Candelabra
', his story of the difficult real-life romance between the Vegas showman Liberace (Michael Douglas) and his younger boyfriend Scott Thorson (Matt Damon). It's a riot dampened by poignancy.
Another American director, Alexander Payne ('
Sideways
'), takes a wistful, gently humourous look at life's approaching end in '
Nebraska
'. A paean to his homestate, it's a road movie about an old man (Bruce Dern) who unwittingly kicks off some family naval-gazing when he insists on travelling with his son cross-country to pick up a competition prize. It's well-observed and never maudlin. Fathers and sons – this time very young sons – were also explored in the tender, if slightly over-sweet, Japanese film '
Like Father, Like Son
', from Hirokazu Kore-eda.
Kings of American indie cinema, the Coen brothers were last at Cannes in 2007 with '
No Country for Old Men
'. This year they returned with the delightful '
Inside Llewyn Davis
' starring Oscar Issac as a struggling folk musician in 1961 New York – he's like a Bob Dylan who never made it. The sense of time and place is so carefully defined, and there's a sombre, melancholic feel to this story of an artist who's mostly his own worst enemy when it comes to getting on in life and with other people. It's the Coens at their most wickedly humourous.
There were the inevitable let-downs and misfires. After '
A Separation
', Iranian filmmaker Asghar Farhadi's Paris-set '
The Past
' felt phony and overwrought, even if there are scenes of great subtlely. Nicolas Winding Refn ('
Drive
') pushed his brand of zombified, emotionless, violent cinema to the point of self-parody with '
Only God Forgives
', a nulling revenge story set in Bangkok, in which Ryan Gosling does little more than look moody in a suit. Two films about outsiders in mid-twentieth-century America also failed to catch light. In the 1940s-set, curious but unrewarding two-hander '
Jimmy P (Psychotherapy of a Plains Indian)
', Mathieu Amalric is an exuberant psychiatrist to Benicio Del Toro's troubled Native American patient. While the 1920s-set '
The Immigrant
', with Joaquin Phoenix and Marion Cotillard, is a stately but inert tale of two Polish sisters arriving in New York in 1921.
Some images will stick in the mind for a long time after this year's festival, for good or bad: testicles on fire in the Mexican film '
Heli
'; botox injections in '
The Great Beauty
'; sex in '
Blue is the Warmest Colour
'; the streets of 1960s Greenwich Village in '
Inside Llewyn Davis
'. The films at Cannes this year were an intoxicating mix: great, flawed, misguided, shocking, provocative and challenging. But never, ever boring.
Want to know more about Cannes Film Festival?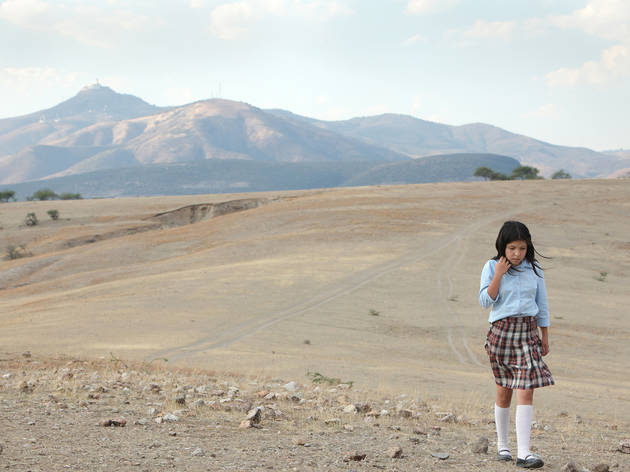 Read the latest reviews and synopses of every movie showing at Cannes Film Festival 2013.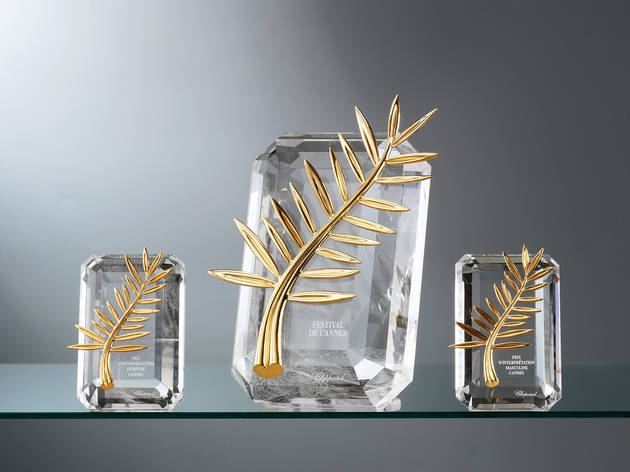 There are 20 films competing for the most prestigious prize in film this year. Find out what they are right here.
See our Cannes Film Festival hub