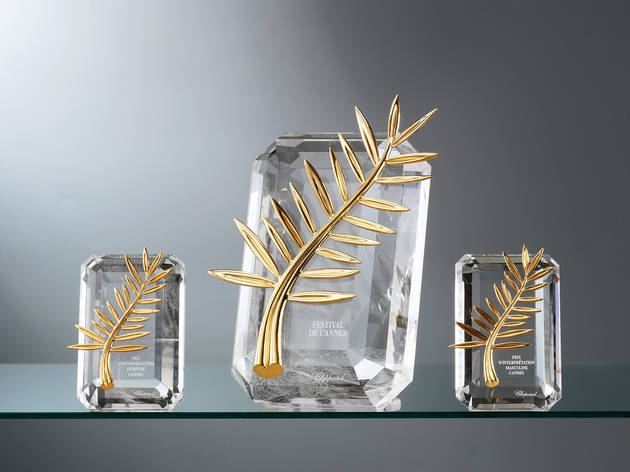 Cannes Film Festival 2013: the Palme d'Or
Twenty films – including movies by Roman Polanski, Nicolas Winding Refn and the Coen brothers – will compete for world cinema's top prize
The full lineup for the 2013
Cannes Film Festival
(May 15-26) has been announced. Nineteen films will compete for the prestigious Palme d'Or, which was won last year by Michael Haneke's '
Amour
' and won in the past by the likes of Quentin Tarantino's '
Pulp Fiction
' and Jane Campion's '
The Piano
' – although don't rule out some last-minute additions to the competition.
So, what sticks out? Well, there are no British films for one, although Stephen Frears's '
Muhammad Ali's Greatest Fight
', a HBO film about the boxer's decision not to serve in Vietnam, will screen out of the main competition as a special screening. That's probably because one HBO TV film was enough for the selectors: Steven Soderbergh's '
Behind the Candelabra
', a film about the relationship between Liberace (Michael Douglas) and one of his lovers (Matt Damon) will compete for the Palme d'Or. Seeing as Soderbergh said only this year that 2013's '
Side Effects
' was his last film, the elevation of this new movie to 'proper film' status is nothing if not amusing.
Last year, the Cannes selectors were heavily criticised for not picking any women to compete for the Palme d'Or. Well, they've definitely not been applying any new policies on that front. One female director will compete, and that's the Italian-French director-actor Valeria Bruni Tedeschi, whose third film is '
A Castle in Italy
'. It's about a French family forced to sell their holiday home and stars Bruni Tedeschi herself and Louis Garrel.
The French are, as ever, well represented. The busy François Ozon (whose '
In the House
' is currently in cinemas) brings '
Young & Beautiful
', a film about the sexuality of a 17-year-old girl and reportedly shot on a closed set because of the sensitivity of the subject. Expect an enormous amount of attention to be poured on the young actress and model Marine Vacth. Other Gallic offerings include '
Couscous
' director Abdellatif Kechiche's '
Blue is the Warmest Colour
'.
Eyes will also be on two French films screening out of the competition: Claire Denis's '
Bastards
', screening in the secondary Un Certain Regard section, and the first English-language film from Guillaume Canet ('
Tell No One
'), '
Blood Ties
', a 1970s-set New York story starring Clive Owen and Marion Cotillard (and co-written, incidentally, by American filmmaker James Gray, whose '
The Immigrant
', a story of early-twentieth-century immigration to New York, also stars Cotillard and is in contention for the Palme d'Or).
Elsewhere, confirming the festival's truly global status, there are films from Chad (Mahamat-Saleh Haroun's '
Grigris
'), Mexico (Amat Escalante's '
Heli
'), China (Jia Zhangke's '
A Touch of Sin
') and Italy (Paolo Sorrentino's '
The Great Beauty
').
There are some international big guns with new films: Roman Polanski ('
Venus in Fur
'), the Coen brothers ('
Inside Llewyn Davis
'), Alexander Payne ('
Nebraska
') and Nicolas Winding Refn ('
Only God Forgives
') will all walk the festival's famous red steps next month.
Who's missing? We knew that Lars von Trier's '
Nymphomaniac
', Jonathan Glazer's '
Under the Skin
' and Steve McQueen's '
12 Years a Slave
' probably wouldn't be ready. Some thought that Jim Jarmusch's hip vampire tale '
Only Lovers Left Alive
', with Tilda Swinton and Tom Hiddleston, might make the cut. But apart from that, there are no obvious big omissions.
Who will win the top prize? That's for Steven Spielberg's jury to decide when these 19 films unfold next month at world cinema's most scrutinised, discussed and reported event. We'll be there and we'll be bringing you news and reviews as we get them.
The 20 films competing for the 2013 Palme d'Or
The Palme d'Or effect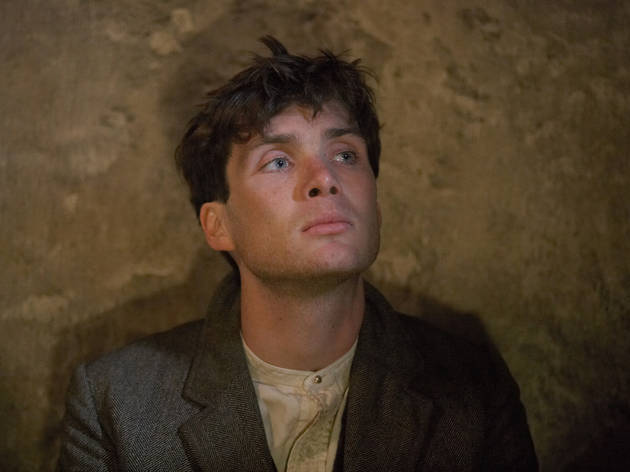 Read about the Palme d'Or effect