Cannes Film Festival
Everything you need to know about the film world's most famous festival in 2018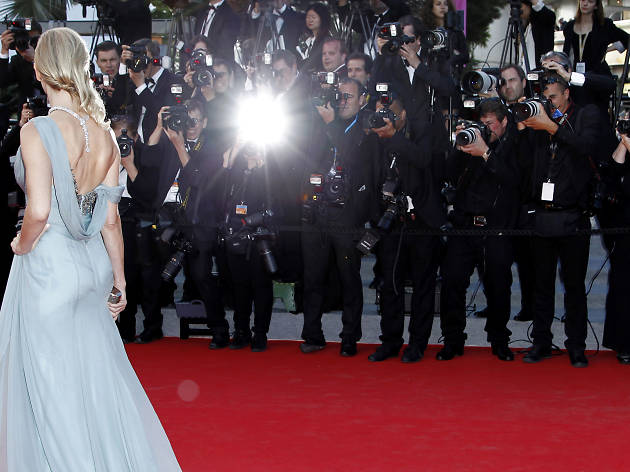 The 71st Cannes Film Festival runs from Tuesday May 8 to Saturday May 19.
The lineup for this year's festival suggests a renewal for the world's most famous festival. As ever, there are new films from world-renowned filmmakers (Terry Gilliam, Lars von Trier, Nuri Bilge Ceylan, Asghar Farhadi, Jean-Luc Godard and others), but the organisers have also clearly made an effort to include less familiar names among the 21 filmmakers vying to win the Palme d'Or, the festival's top award. Still a necessary talking-point, though, is the lack of women (just three) among those 21 contenders.
This year, the jury to award the festival's big prize, the Palme d'Or, is headed by Cate Blanchett.
Here's the full list of films screening at Cannes 2018 in contention for the Palme d'Or, updated with Time Out reviews as soon as we've seen them.
The 2018 Palme d'Or contenders
The stars of 'Vicky Cristina Barcelona' reunite in Asghar Farhadi's middling mystery-thriller.
Read more
Turkish writer-director Nuri Bilge Ceylan ('Once Upon a Time in Anatolia', 'Winter Sleep') returns to familiar themes with this story of an aspiring writer who returns to his village with the aim of realising his ambition but who finds his father's debts becoming an obstacle.
Read more
Following on from her 2014 Cannes Grand Prix winner 'The Wonder', Italian writer-director Alice Rohrwacher returns with a transcendent time-twisting fable.
Read more
Nadine Lapaki's powerful drama is quietly absorbing and fitfully shocking.
Read more
David Robert Mitchell's latest is hypnotic, spiraling and deliriously high on its own supply of amateur-sleuth movie references.
Read more
This Japanese story tells of a woman, Asako, who first love disappears. A year later, his double enters her life.
Read more
Jafar Panahi's fourth film since the start of his conflict with the Iranian government is a measured gem.
Read more
Show more
More on Cannes Film Festival
The 71st annual Cannes Film Festival kicks off with its usual splash of red-carpet glamour and film goodness. But with the shadow of #MeToo hanging over its male-heavy In Competition line-up, a Netflix dispute still unresolved, and controversy-magnet Lars von Trier flying in with his latest film and, no doubt, a sold-out press conference, there's plenty of unanswered questions swirling around. Here's ten of them to get things started.
Read more