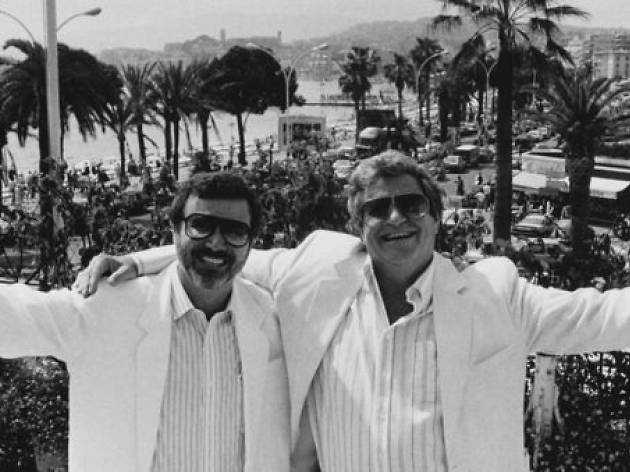 This promising documentary about legendary exploitation movie producers Cannon just isn't wild or weird enough
Is there a more toothsome subject for documentary than Cannon Films? Snapped up for a song in 1979 by wheeler-dealing Israeli producer-director team Menahem Golan and Yoram Globus, this iconic production house quickly became synonymous with wild, low-budget drive-in trash like 'The Delta Force', 'Missing in Action' and the incomparable 'Death Wish 3', their logo a byword for instant lowbrow thrills, not to mention notorious production practices, out-of-control budgets and bizarre marketing schemes.

So it's a crushing disappointment that this overview from director Mark Hartley – whose Aussie exploitation doc 'Not Quite Hollywood' was such a treat back in 2008 – fails to capture the Cannon spirit. The absence of both Golan and Globus from the talking head roster – they're busily making their own rival doc, apparently – cuts the heart out of the story, and what's left is little more than a diverting clip reel, lacking the contextual heft that commentators such as Quentin Tarantino and Barry Humphries brought to Hartley's earlier film. There are highlights – 'Bill & Ted' star Alex Winter's reminiscences are hilarious – but the overall sense is of an opportunity missed.
Release details
| | |
| --- | --- |
| Release date: | Friday June 5 2015 |
| Duration: | 107 mins |
Cast and crew
| | |
| --- | --- |
| Director: | Mark Hartley |
| Screenwriter: | Mark Hartley |